A new public opinion poll released Wednesday said that three out of four Israeli voters do not trust President Barack Obama to stop Iran in achieving nuclear weapons.
The level of worry among Israelis over the Iran deal currently being negotiated offers insight as to why Israeli Prime Minister Benjamin Netanyahu is determined to address a joint session of Congress next month, despite pressure from the White House, Democrats and Jewish groups opposing the speech.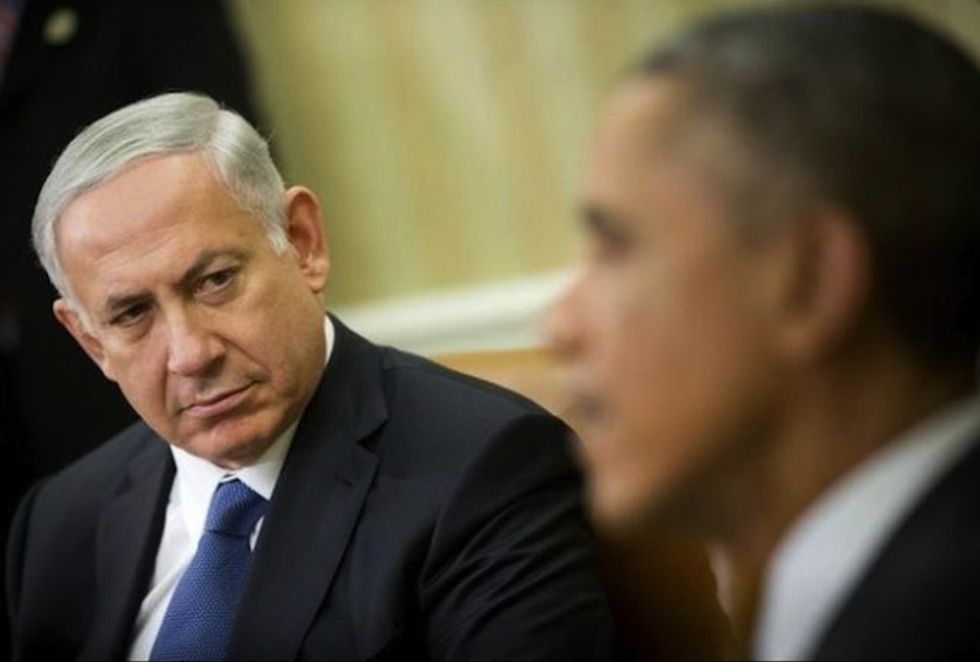 AP Photo/Pablo Martinez Monsivais
The Times of Israel surveyed 824 Israeli adults who said they were likely to vote in Israel's March 17 elections.
Asked to respond to the statement, "I trust U.S. President Obama to ensure that Iran does not achieve a nuclear weapon," 72 percent said they disagreed, while just 21 percent agreed.
The amount of Israelis who said they do not trust Obama is up 8 percentage points from a poll conducted by the same news site last year.
Obama has an overall low favorability rating in Israel, the poll found, with 33 percent saying they view him favorably and 59 percent unfavorably.
Among voters who have an overall favorable opinion of him, 45 percent said they trusted him on Iran and 47 percent said they did not.
The Times of Israel noted that the perception of Obama was more negative in comparison with last year's poll, which found the president had a 33 percent favorable and 50 percent unfavorable rating.
However, his current favorability rating was not that much worse than Israeli politicians currently campaigning.
By comparison, Netanyahu got a 41 percent favorable rating versus 54 percent unfavorable.
Following weeks of pressure from liberal Jewish groups and Democrats to cancel his address to Congress, Netanyahu on Tuesday vowed to go forward with his plans, because he believes the offer the U.S. and its allies are now discussing with Iran "would enable Iran to threaten Israel's survival."
"I am going to the United States not because I seek a confrontation with the President, but because I must fulfill my obligation to speak up on a matter that affects the very survival of my country," Netanyahu said.
The Times of Israel observed that based on its poll findings, Netanyahu's advisers "could perceive a dispute with Obama, who is disliked by so many of the voters that Netanyahu is reaching out to, as something that is politically beneficial."
The poll was conducted Feb. 1-3 by pollster Stephan Miller.