Tiger Woods announced Wednesday evening that he would be taking a break from golf, saying injuries have prevented him from playing at an "acceptable" level.
"The last two weeks have been very disappointing to me, especially Torrey, because I never want to withdraw. Unfortunately, lately injuries have made that happen too often," the golfing legend said in a statement posted online.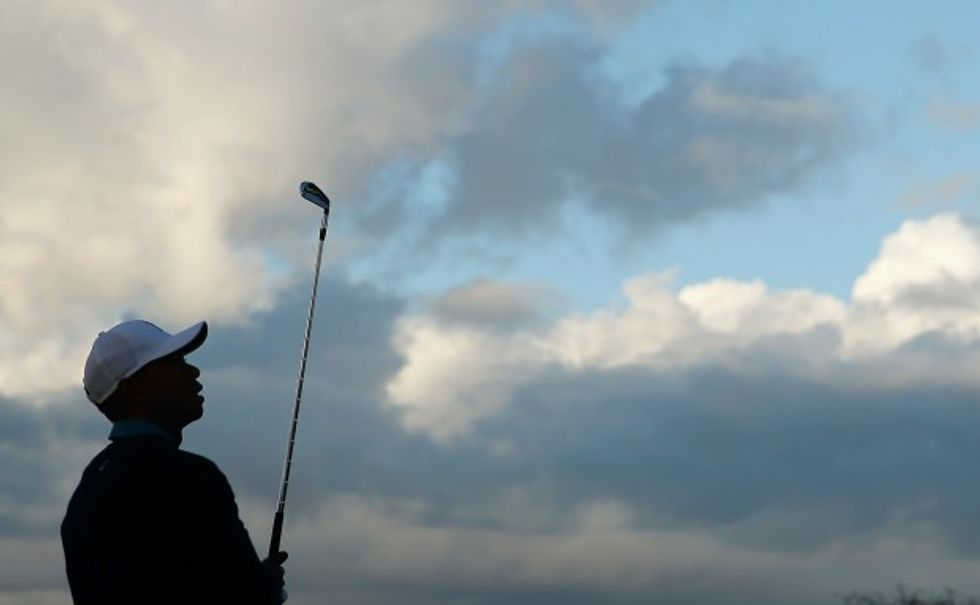 Tiger Woods hits a shot during a practice round prior to the start of the Waste Management Phoenix Open at TPC Scottsdale on January 27, 2015 in Scottsdale, Arizona. (Scott Halleran/Getty Images)
"This latest injury is not related to my previous surgery. I am having daily physical therapy and I am feeling better every day," Woods continued. "Right now, I need a lot of work on my game, and to still spend time with the people that are important to me."
[sharequote align="right"]"[W]hen I think I'm ready, I'll be back."[/sharequote]
Woods, who played his worst round of professional golf late last month, conceded he hasn't been performing at a professional-caliber level as of late.
"My play, and scores, are not acceptable for tournament golf. Like I've said, I enter a tournament to compete at the highest level, and when I think I'm ready, I'll be back," he said. "Next week I will practice at Medalist and at home getting ready for the rest of the year. I am committed to getting back to the pinnacle of my game. I'd like to play The Honda Classic -- it's a tournament in my hometown and it's important to me -- but I won't be there unless my game is tournament-ready. That's not fair to anyone. I do, however, expect to be playing again very soon."
Woods concluded his statement thanking fans.
"I want to thank the fans in Phoenix and San Diego. They were amazing. I greatly appreciate everyone's support."
—
Follow Oliver Darcy (@oliverdarcy) on Twitter