For Anthony Cumia, carrying a concealed handgun is much like brushing his teeth or tying his shoes — it's just part of his daily routine. So, it shouldn't come as a surprise that the former "Opie and Anthony" co-host recently strolled into our New York City studios for an interview carrying a .40-cal handgun on his hip.
During a wide-ranging interview with TheBlaze's Will Cain for "The Cain Conversation," Cumia offered insights on several the topics that his fans have been speculating about ever since he was fired by SiriusXM over his infamous Twitter rant, including the current state of his relationship with his former co-host of 20 years, Gregg "Opie" Hughes.
After explaining how he and Hughes initially hooked up in the radio business, Cumia, who now hosts the online subscription-based "Anthony Cumia Show," said they eventually drifted apart over two decades as they their lives proceeded along different paths.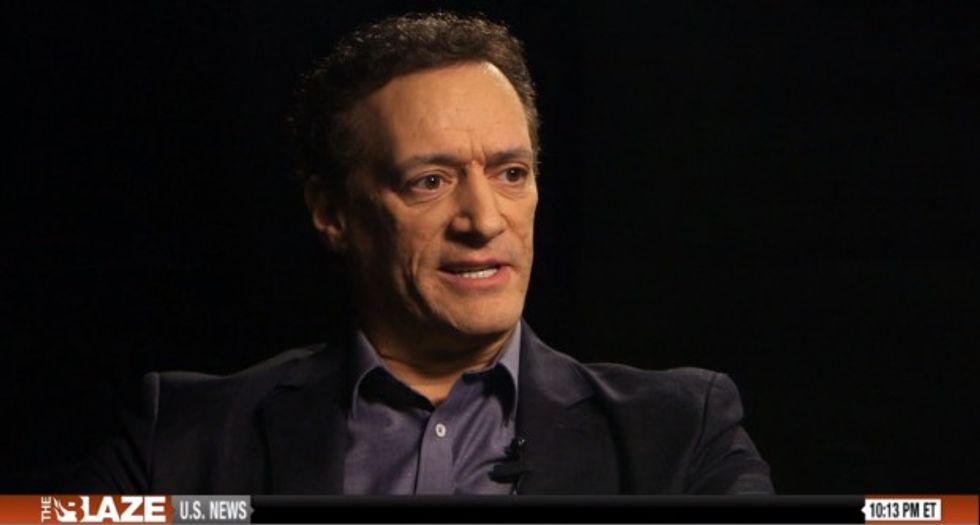 Credit: TheBlaze
"We don't talk much now," Cumia said. "I think we both needed kind of a break from each other. Twenty years is a long time to spend everyday with somebody."
He also said he once had a lot in common with Hughes because the biggest goal in both of their lives in the beginning of their relationship was to build a wildly successful radio show. But as they got older and achieved success, he said, they "grew into different lives which weren't that similar."
"He got married, had some kids and stuff and was doing fantastically. And I decided not to do that," Cumia added. "I like it to be a little off-balance and unpredictable."
But somehow, even through disputes, Cumia said their chemistry inexplicably returned as soon as the microphones went on.
Cumia's comments mirror the account Hughes gave Tuesday on SiriusXM, where he now co-hosts a new radio show with comedian Jim Norton.
"I lost my friend a long time ago," Hughes told guest Larry King. "And I'm not blaming him. We changed as people. I can't put my finger on an incident that made me stop being friends with him — it just happened."
Hughes also said he could see himself reuniting with Cumia sometime in the future, but for right now, they are both going at it alone.
Anthony Cumia Is 'Always' Carrying
Later in the interview, Cumia told TheBlaze why he "always" carries a gun on him -- including during his interview at TheBlaze's NYC studios.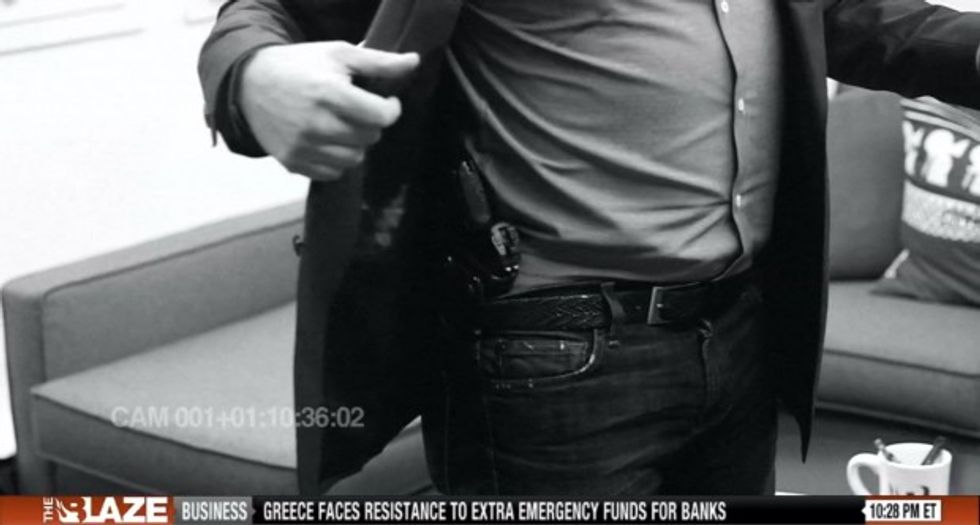 (Credit: TheBlaze)
"I always carry. Always," he said. "It's not paranoia or anything. It's like not buckling your seatbelt once or twice, and all of a sudden, that's when you get in an accident. I'd just rather know I am on equal footing to whatever threat might present himself."
"To me, it's like putting my shoes on in the morning," Cumia added.
During the interview, which aired on TheBlaze TV at 10 p.m. ET on Wednesday, Cumia was carrying an H&K .40-cal handgun.
While the media personality has a legal concealed carry permit, he told Cain that it would be a crime in New York for him to merely hand him the firearm and let him examine it.
 A Surprise in Howard Stern Saga?
All "Opie and Anthony" fans are well aware of the long-standing on-air feud between the show and Howard Stern. The hosts have essentially been trading jabs with Stern ever since their start in radio — and it got a little ugly at times.
Accordingly, some might be surprised that Cumia named Stern as the greatest "on-air personality" in history.
"I think you'd be crazy to not say Howard," Cumia said. "We have butted heads with Howard for 20 years. … You can't deny that from the mid-80s at NBC, up until he went to Sirius with that giant fanfare that he wasn't the biggest guy in radio."
The personality gave the title of best comic to Jim Norton and dubbed the late Patrice O'Neal one of the funniest people to ever live.
Watch Cumia discuss the radio industry in more depth below:
---