What basketball fan doesn't love the last-second shot for the win?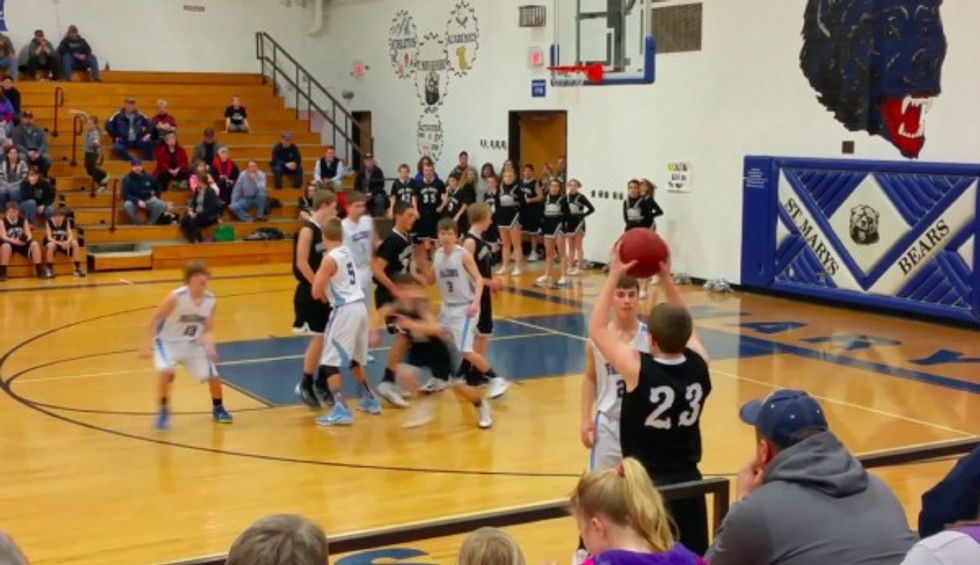 Image source: YouTube
One last play. Crowd counting down the clock. The breathless moments when players and fans watch the ball arc through the air, waiting to see if it hits or misses.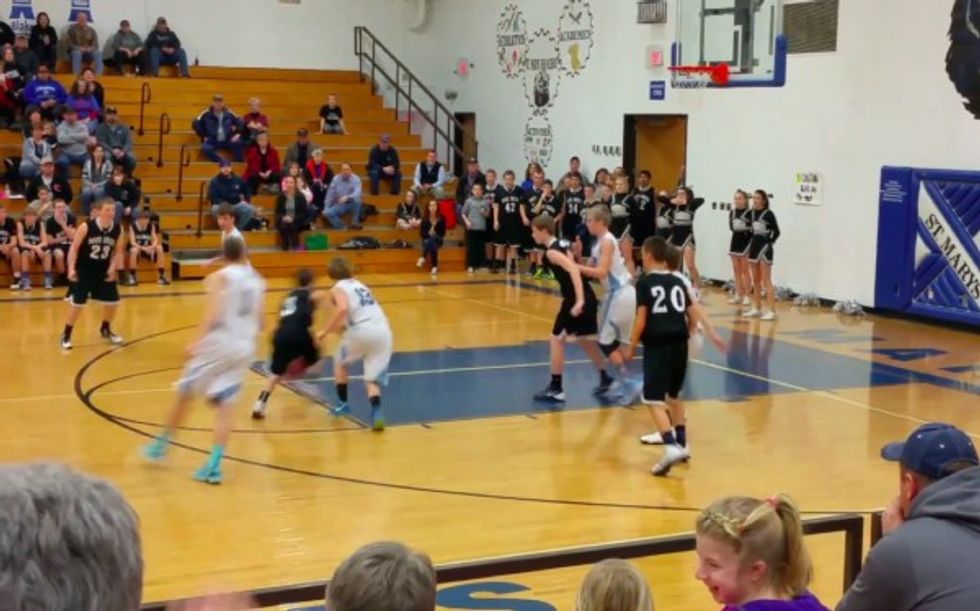 Image source: YouTube
There are a ton of clips of heroic shots from crazy angles and long distances that somehow make it through the basket to win the game.
And then there's this video...of a last-second shot that missed. But what's so jaw-dropping is how it happened.
Time was running out during the third-place game at the Kansas Mid-East eighth-grade tournament Monday. The Riley County Falcons were leading the Rock Creek Mustangs 26 to 25 with just seconds remaining, according to the video's YouTube description. The Mustangs had a last chance to win as one of their players drove to the net and put up a shot as the crowd counted down the clock.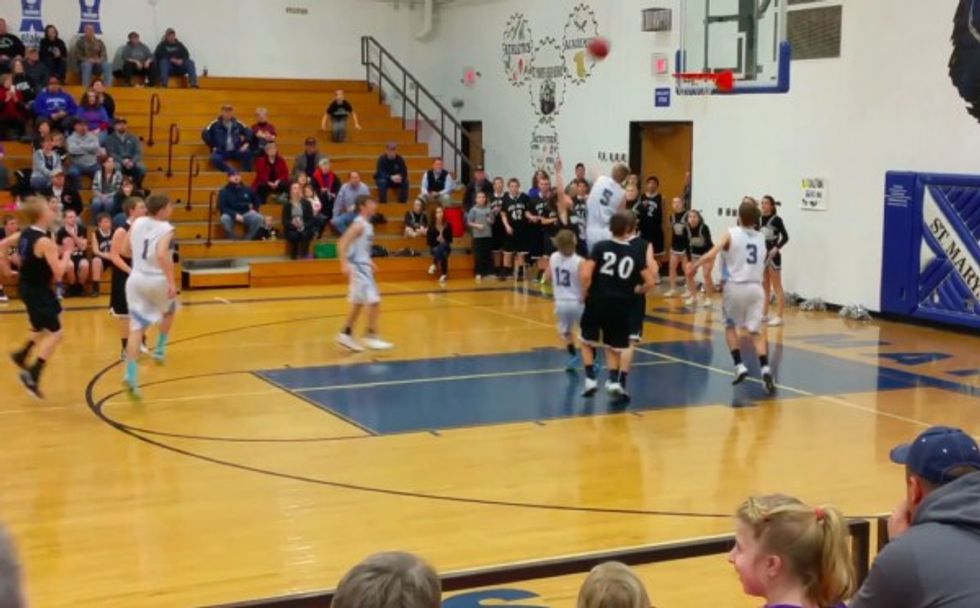 Image source: YouTube
The ball bounced off the backboard, bounced off the front of the rim, and looked like it was destined to fall through the net.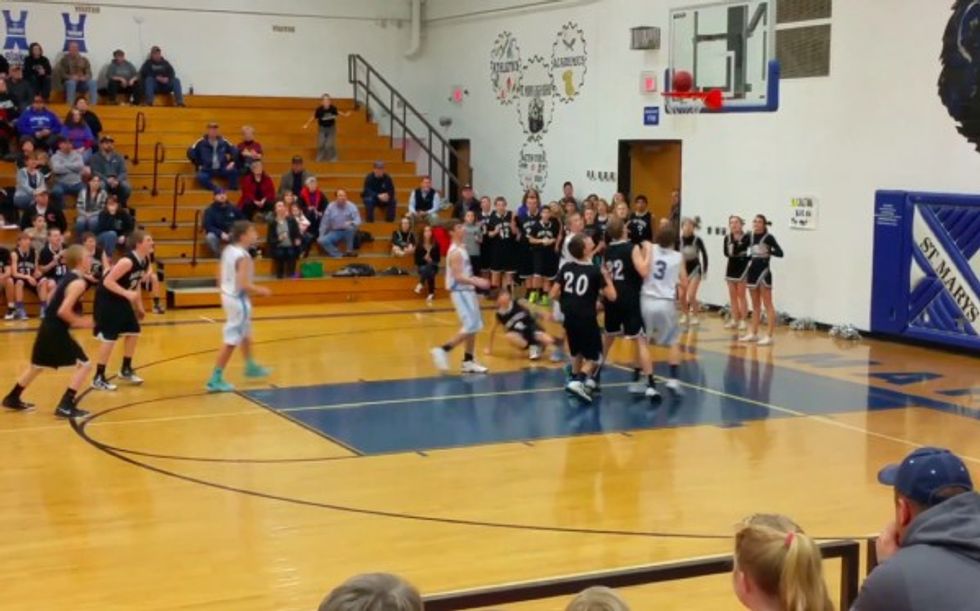 Image source: YouTube
But alas, as the shooter watched with his back on the floor, the ball landed on the flat strip separating the backboard from the rim...and stayed right there.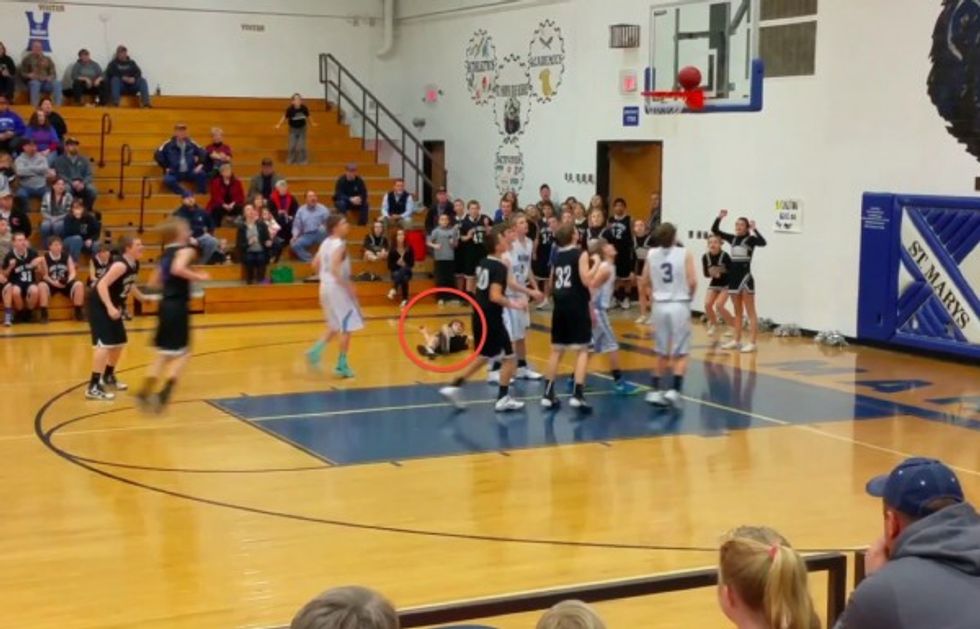 Image source: YouTube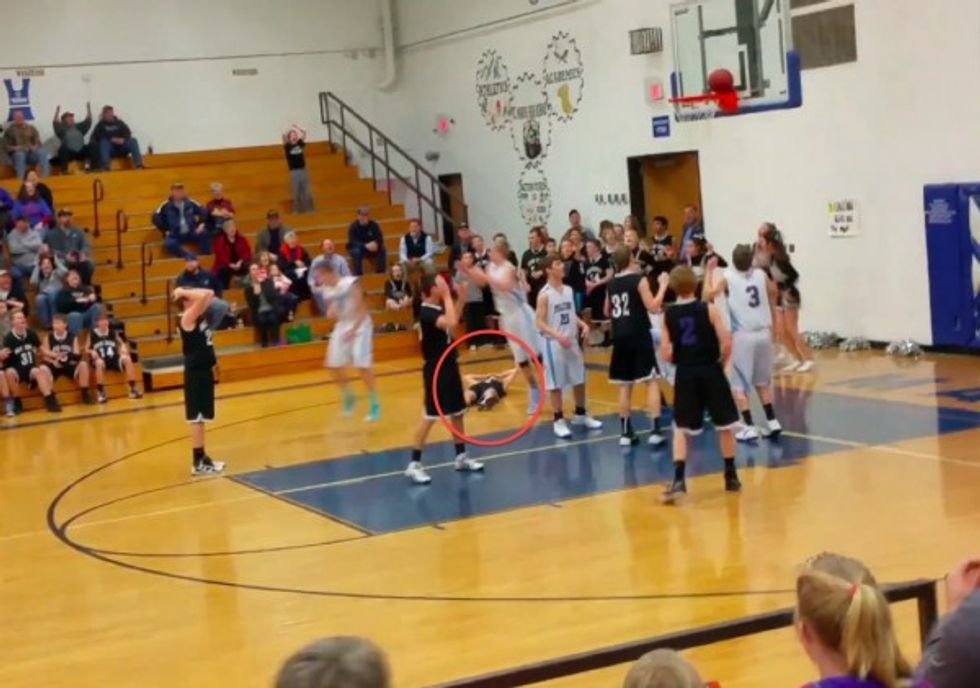 Image source: YouTube
The player remained on the floor, head in hands, utterly dejected as the Falcons celebrated their win.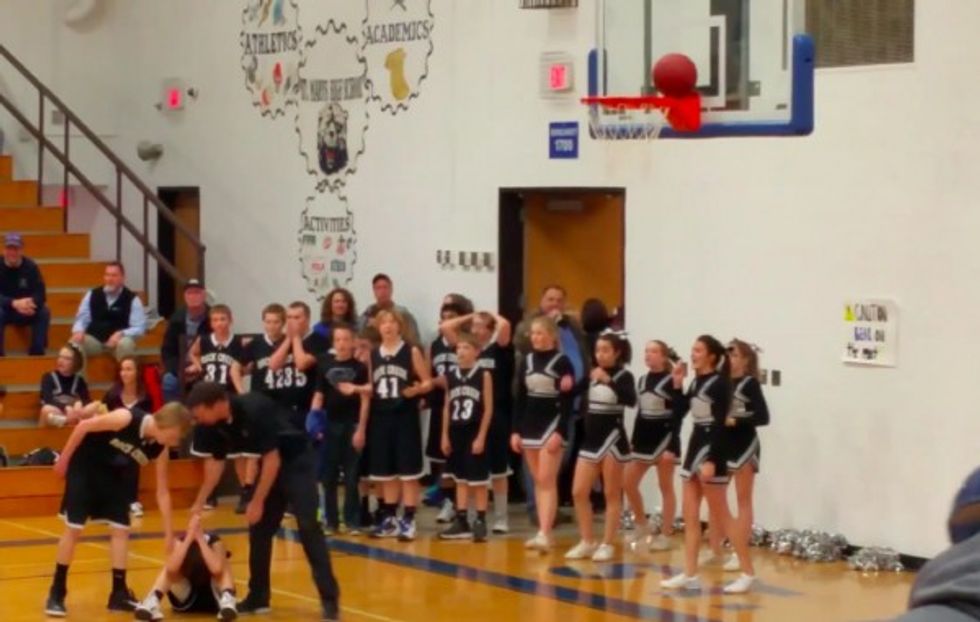 Image source: YouTube
Basketballs come to rest on that flat strip once in a blue moon — but in the final seconds of a playoff game? Heartbreaking.
(H/T: Buzzfeed)
—
Follow Dave Urbanski (@DaveVUrbanski) on Twitter