President Barack Obama just one-upped his wife's "Let's Move" program, by proposing a new plan to give all fourth-grade students and their families free access to all national parks.
Obama's "Every Kid in a Park" initiative would cost about $20 million per year, and is aimed at ensuring that kids have a chance to "visit and enjoy" America's outdoors. He proposed it in a speech in Chicago in which he also announced new national monuments in Colorado, Hawaii and Illinois.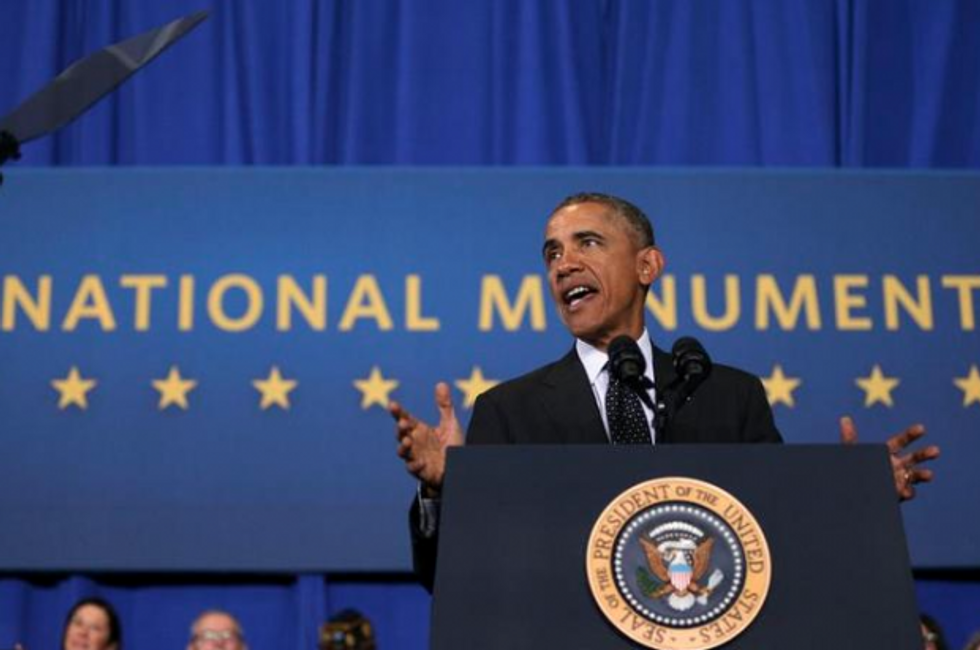 President Barack Obama proposed a $20 million program to get fourth graders and their families into national parks. Image: AP Photo/Chicago Tribune, Anthony Souffle
"We want every fourth-grader to have the experience of getting out and discovering America," Obama said in Chicago. "We want them to see the outside of a classroom too; see all the places that make America great."
"Put down the smartphone for a second," he said. "Put away the video games. Breathe in some fresh air and see this incredible bounty that's been given to us."
Like many other plans offered by Obama, this one would be focused on spending money on students from low-income areas. The White House said the program would be aimed at providing transportation grants to certain schools so those schools can bring students to various national parks.
It also involves creating informational materials that schools can use to figure out which parks to visit.
But again like other Obama initiatives, it's not clear whether this one will actually happen. The White House said it wants $45 million to fund "youth engagement programs" at the Department of the Interior, and wants $20 million of that to be used to bring 1 million fourth-graders and their families to national parks.
That money is part of Obama's 2016 budget request, that that entire budget from Obama is largely seen as dead-on-arrival in the Republican Congress.
Among other things, Republicans have pointed out that Obama's budget never balances, and creates a huge public works program funded by new taxes.
A few of Obama's prior budgets have received zero support in Congress — in some votes, not a single Democrat supported them.