Kentucky Gov. Steve Beshear told TheBlaze that his state's junior U.S. senator Rand Paul should pick one office to run for in 2016.
The Democratic governor opposes any change in state law to allow Paul, a Republican, to be on the ballot for both the Senate and the presidency.
Under Kentucky law a candidate cannot appear on a ballot for two separate offices. That presents a problem for Paul who plans for run for reelection to the U.S. Senate and will reportedly announce his candidacy for president in April.
"I happen to agree with the law that nobody should be on the ballot for two things at the same time," Beshear told TheBlaze. "You need to make up your mind what you're running for and then go for it."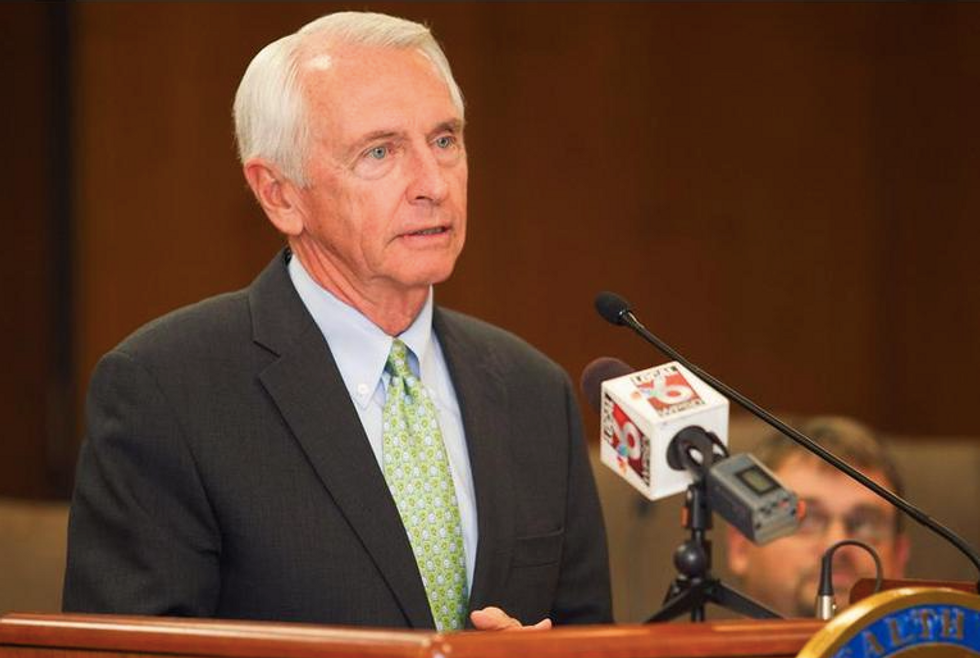 Governor Steve Beshear  (AP Photo/The Paducah Sun, Ellen O'Nan)
Beshear was in Washington for the 2015 National Governors Association Winter Meeting, taking place Friday through Monday.
The Republican-controlled Kentucky state Senate has tried to change the law to allow Paul to run for both offices in 2016, but the Democrat-controlled state House of Representatives has blocked any changes.
Beshear pointed out that the law was not designed to dampen Paul's ambitions.
"It affects anybody," Beshear added. "It wasn't aimed at him. It's been on the books for a long time."
TheBlaze asked Beshear if he would sign or veto a bill to change the law.
"I won't have to make that decision because a bill is not going to come to my desk," Beshear said. "I think there is no real sentiment in our legislature to change our law."
Unable to get a legal change past the Democrats in the legislature, this month Paul asked the state Republican party to scrap its traditional presidential primary scheduled for May 2016 and replace it with a presidential caucus for March of that year.