The Senate will vote Friday morning a clean Department of Homeland Security spending bill, sending the bill to the House just half a day before DHS funding is scheduled to run out.
Senate Majority Leader Mitch McConnell (R-Ky.) and Minority Leader Harry Reid (D-Nev.) agreed to quickly move the DHS bill to the Senate floor, and they acted on that agreement early Thursday evening.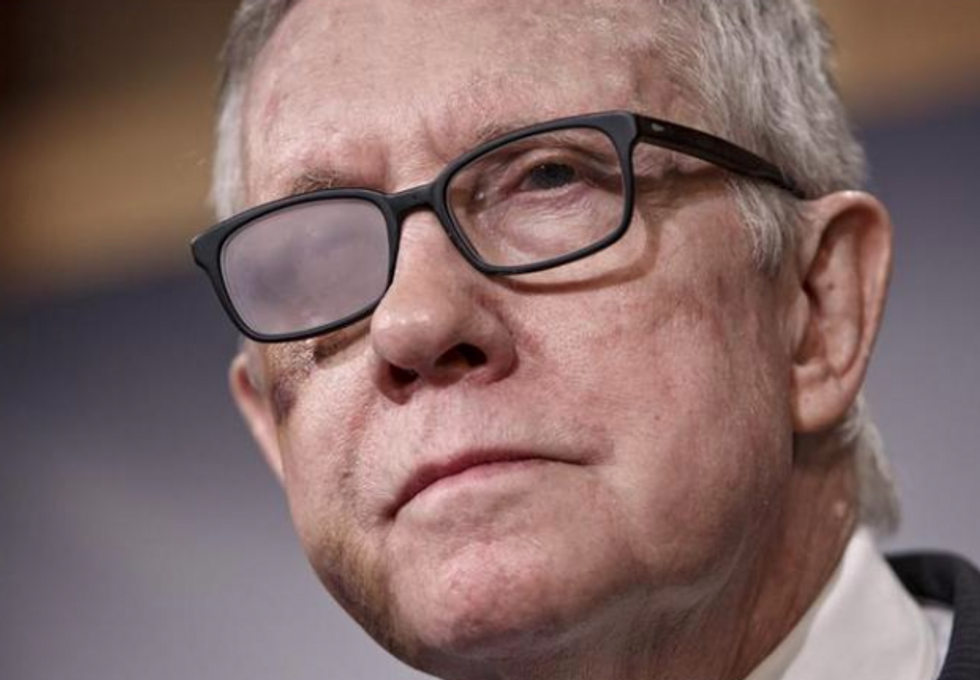 Senate Minority Leader Harry Reid (D-Nev.) successfully pushed for a clean DHS spending bill, and the Senate will vote on that Friday morning. Image: AP Photo/J. Scott Applewhite
McConnell proposed a series of amendments to the bill, including one that would strip out controversial language that would defund President Barack Obama's executive action on immigration. Republicans gave in this week and agreed to this step after Democrats had spent weeks blocking the bill.
The Senate will approve the clean bill Friday, and ship it to the House. But on the House side, Republicans appeared to be preparing to counter with a three-week bill for DHS.
That was not expected to sit well with Senate Democrats. Reid warned earlier in the day that Senate Democrats will refuse to consider any bill other than the clean DHS bill.
If Reid sticks to that position, the House and Senate would be unable to meet to reconcile their differences, and DHS would face a partial shutdown after Friday.