President Barack Obama would sign a short-term extension to fund the Department of Homeland Security, but only if absolutely necessary, White House spokesman Josh Earnest said Friday.
In the middle of the showdown on Capitol Hill over funding the department and paying for the cost to implement the president's executive actions to shield some 5 million illegal immigrants from deportation, the White House has been reluctant to say how Obama would react if faced with a choice of a short-term funding bill or a shutdown of the department at midnight.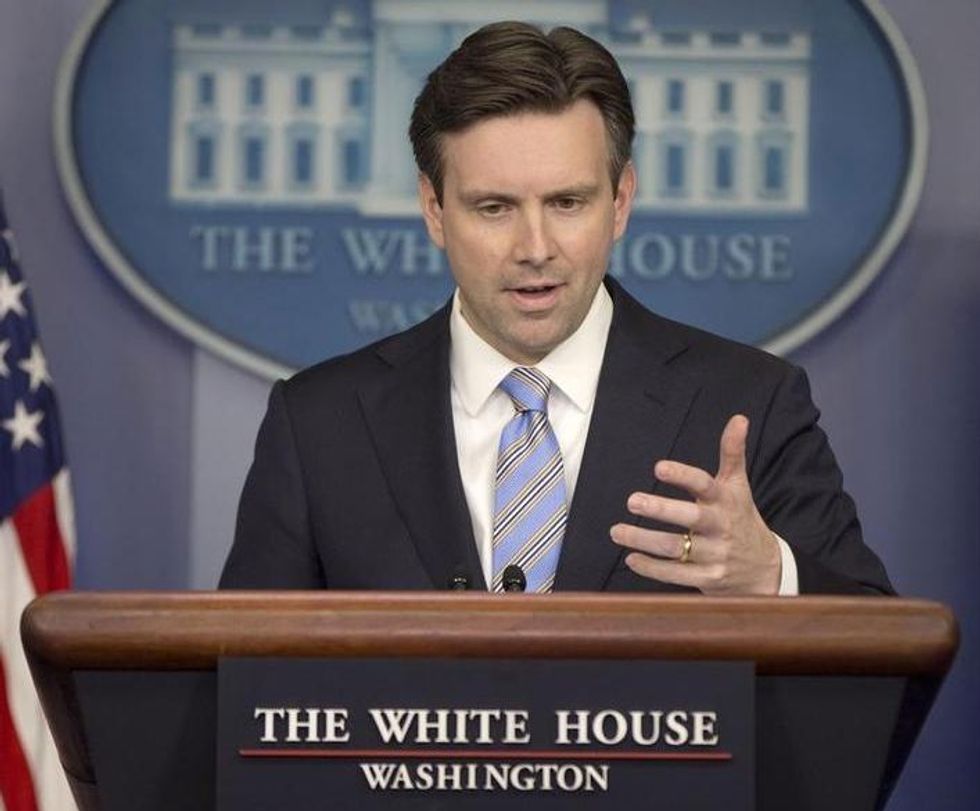 AP Photo/Pablo Martinez Monsivais
"Faced with the choice of a short-term extension or a shutdown, the president will sign a short term extension," Earnest said.
Earnest aded that the "good news" is that is not the choice, because the Senate has agreed to a full funding bill. He stressed that it is now up to House Speaker John Boehner (R-Ohio) to let the bipartisan Senate bill come to a vote on the House floor.