Basketball fans on their home courts often go to great lengths to distract opposing players who take free throws.
Fans of teams in the NBA and at the collegiate level typically get the word out that everybody should wear the same color clothing — the more distracting the color, the better — so that when the poor player bounces the ball all alone at the foul line and gets ready to shoot, the explosions of color and sound will help a few shots get missed.
But students from New Jersey's Holy Spirit High School in Absecon had a more elaborate idea during a tournament game Friday. They dreamed up a full-on skit, with makeshift curtains opening up to show actors dressed in costumes.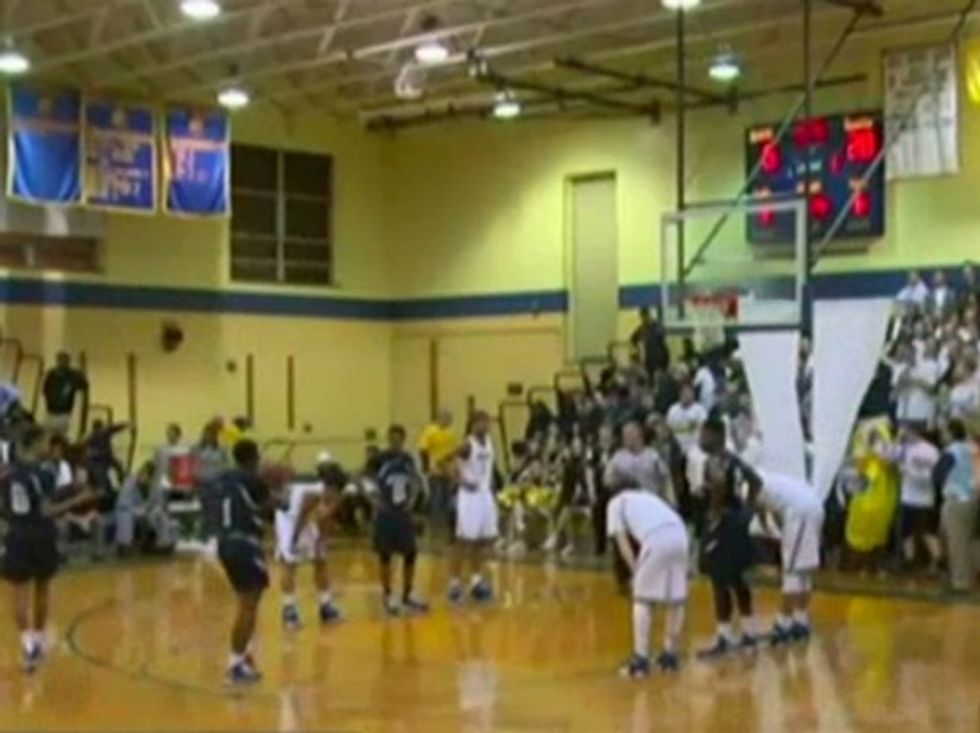 Image source: WCAU-TV
There was a guy outfitted like a cowgirl, a kid dressed up like a bee — and then a pair who got some people upset.
Not because they made an opposing player miss a free throw (which one did on his first attempt) but because the costumes in question — one student was dressed as a monkey and the other as a banana — were considered racially offensive by some.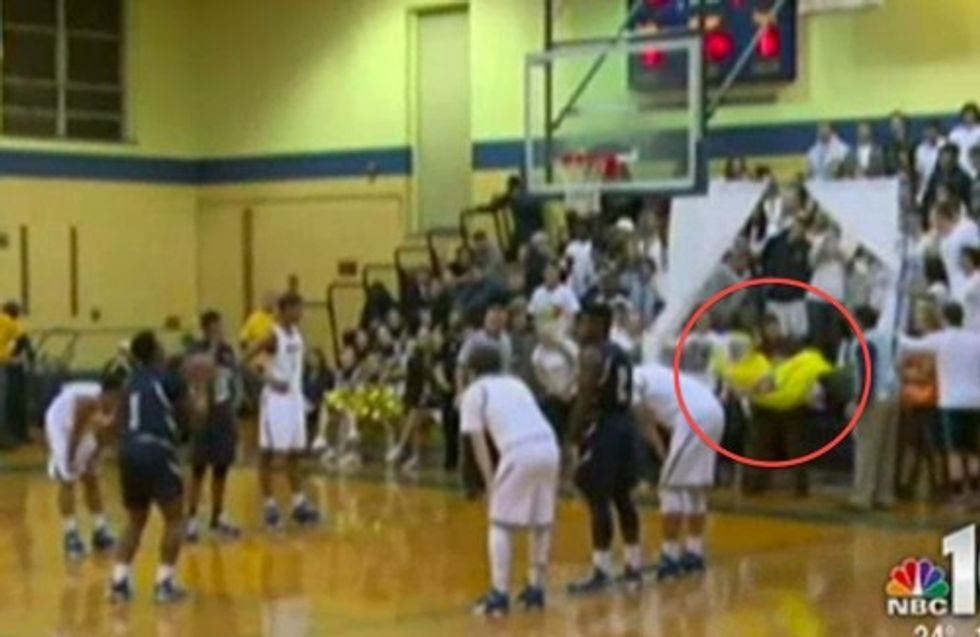 Image source: WCAU-TV
The players from opposing Atlantic City High School are predominately black, WCAU-TV in Philadelphia reported, adding that they were told the skit went on during the first half of the game.
"I absolutely think it was offensive," Ricardo Belgrave told WCAU after the Friday night's game, noting that because it happened during Black History Month the gesture was more significant. "You should know when you're putting that costume on, it should come in your mind that this might offend African-American people."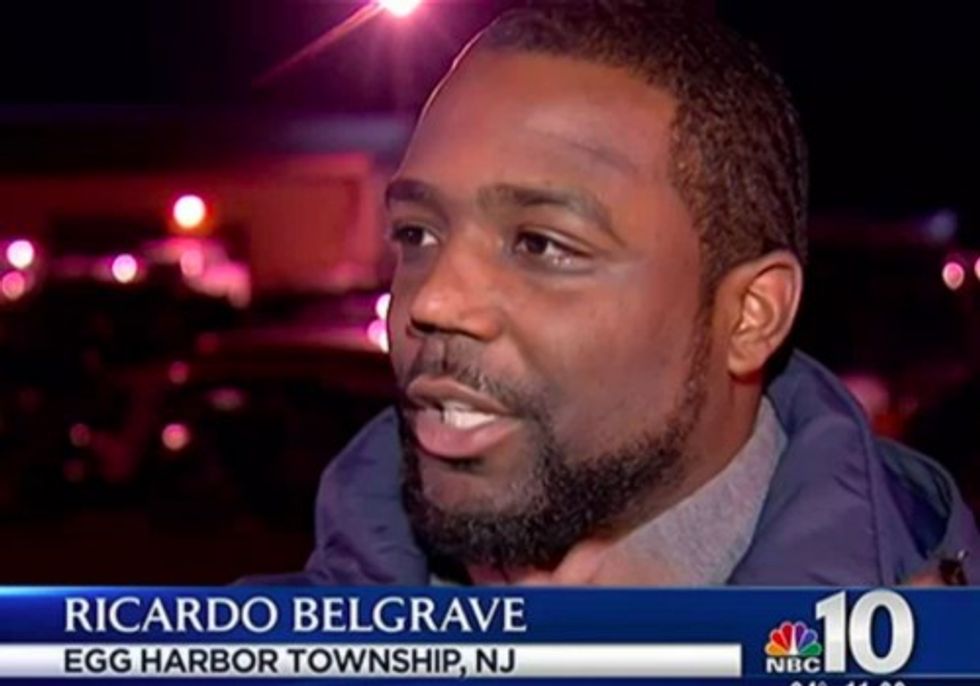 Image source: WCAU-TV
For Jack Verseput, however, it was just "harmless kids pranks" with no racial overtones.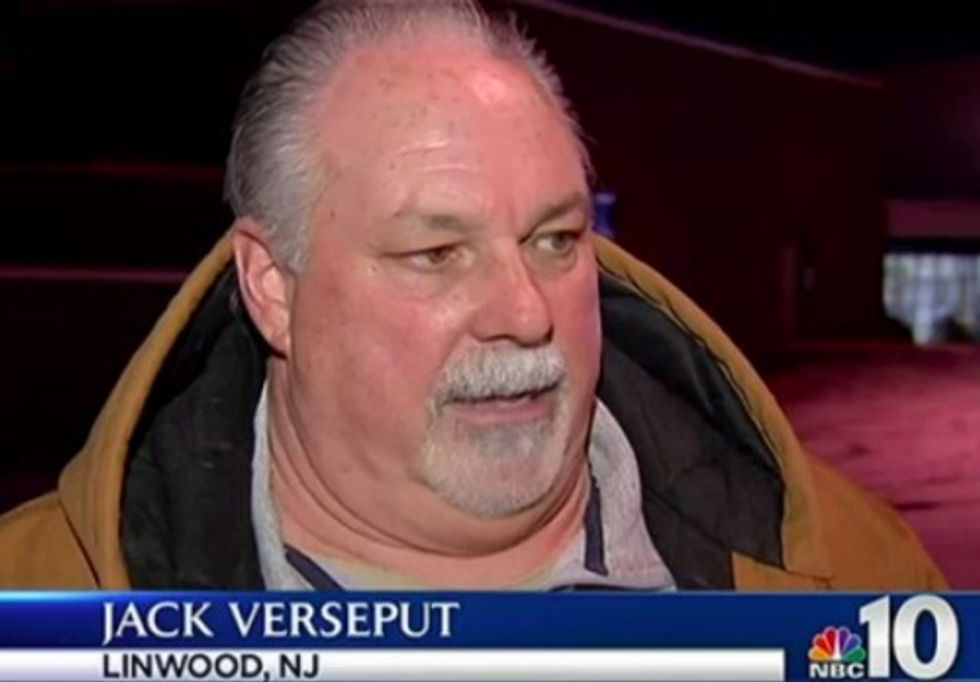 Image source: WCAU-TV
Jermaine Baskerville agreed with Versput, saying the kids were "just being silly," but he added to the station that parents and administrators should have intervened.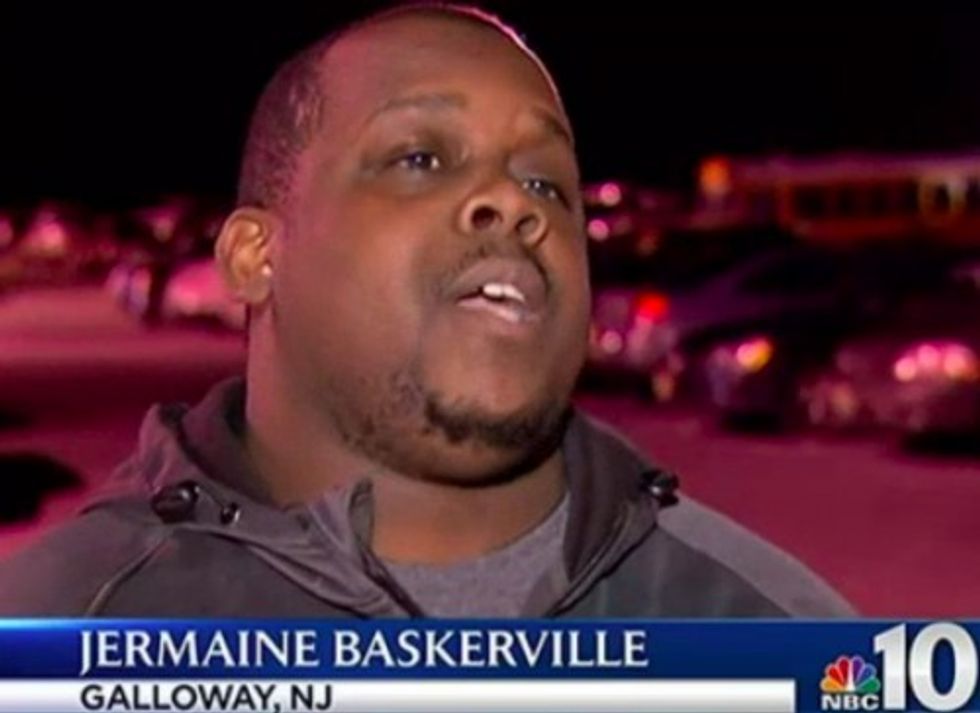 Image source: WCAU-TV
In response the Cape Atlantic League's board of referees told WCAU that the game officials were reprimanded — and while the students won't face punishment, WCAU said they entire student body received a warning not to do it again.
—
Follow Dave Urbanski (@DaveVUrbanski) on Twitter