The words offer chilling insight into the mind of a radical Islamist: "We will defend our religion with our blood."
Najmuddin Faraj Ahmad, known commonly as Mullah Krekar, was arrested on Thursday because of what he said in an interview with Norwegian TV station NRK.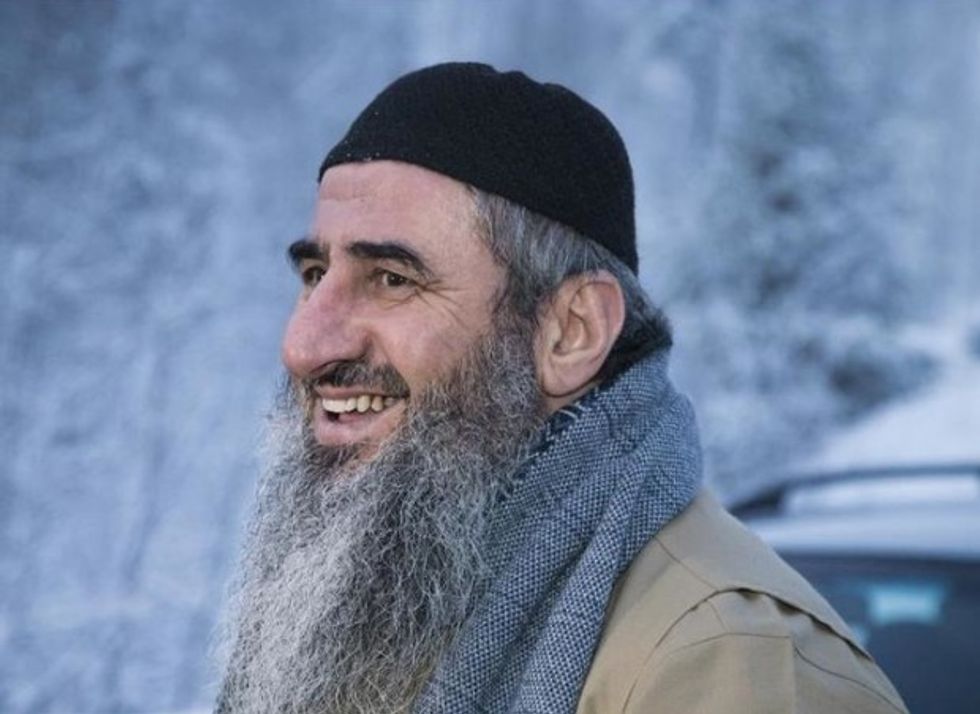 Iraqi born cleric Mullah Krekar, smiles after being released from Kongsvinger prison, in Kongsvinger, Norway, Sunday Jan. 25, 2015. Krekar was released in Norway after serving nearly three years for making death threats against a politician and intimidating witnesses. He was arrested again in late February following a TV interview in which he called for Islamic violence.(AP Photo/NTB scanpix, Audun Braastad)
"When it comes to what happened in France, naturally I am happy that it happened," Krekar said, referring to the deadly attack on the French satirical magazine Charlie Hebdo.
That attack, which left a dozen people dead and was the beginning of further violence, was a response to the magazine's publishing of cartoons of the Prophet Muhammad — and Krekar said it was justified.
"The cartoonist has become an infidel at war, and therefore it is permissible to kill him," Krekar said. "As he has trampled on our dignity, our principles and beliefs, so he must die. Anyone who does not respect 30 percent of the world's population has no right to live."
He also said he would "send a gift" to anyone who murdered someone for burning the Koran.
Watch the entire interview below:
Norwegian authorities have wanted to expel Krekar to his native Iraq since 2003, but have declined to do so because the Islamist would face the death penalty if he were to be extradited, Newsweek noted.
Krekar has long been in the sights of the international security community for his incendiary speech, and his latest arrest came just one month after he was released from a three-year prison stint — which he served because of death threats he'd made against a politician.
—
Follow Zach Noble (@thezachnoble) on Twitter