Video posted online Sunday shows two of Australia's most venomous creatures face off in a homeowner's garage.
Farmer Neale Postlethwaite captured the incredible footage that shows the moments after a redback spider "hurled" an eastern brown snake off the ground and into its web.
"It's just mind-boggling," he told Mail Online. "I can't believe it was actually able to stop it and then hurl it up backwards into its nest."
— Scroll down for video —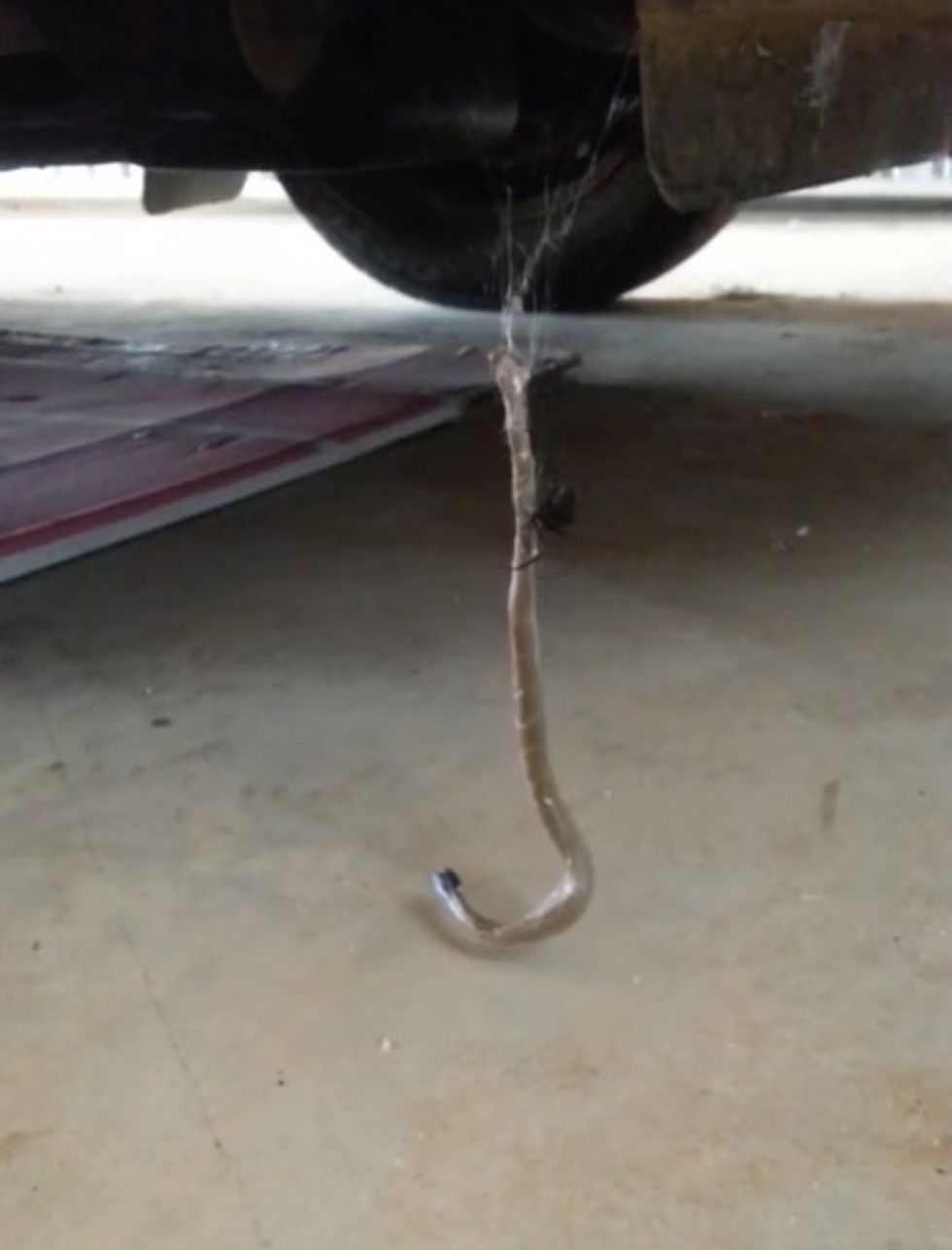 Image source: YouTube
Postlethwaite, who lives just north of Melbourne, stumbled upon the scene Saturday evening.
"I thought the snake was dead and went to put my finger there and the snake was still alive at the time," he told Mail Online.
According to the Australia Zoo, the eastern brown snake is listed number two on the world's most venomous snake list. The Redback spider is a close relative of the black widow and also possesses potent venom.
At the time of publication, the video of the aftermath had received about 5,500 views on YouTube.
—
Follow Oliver Darcy (@oliverdarcy) on Twitter