If you've been in a fender bender or other minor traffic accident, you probably know the drill: You briefly collect your thoughts, then, if you're physically able, get out of the car to talk to the other driver, make sure everyone is OK and assess the damage.
One driver who appeared to have been T-boned hopped out of his SUV to yell at the driver of the car that hit him (at least it appears he's yelling in the dashcam video taken by a witness). He was probably criticizing the other driver's road skills, or lack thereof, when the fact that he got out of his car in a fit of rage came back to bite him.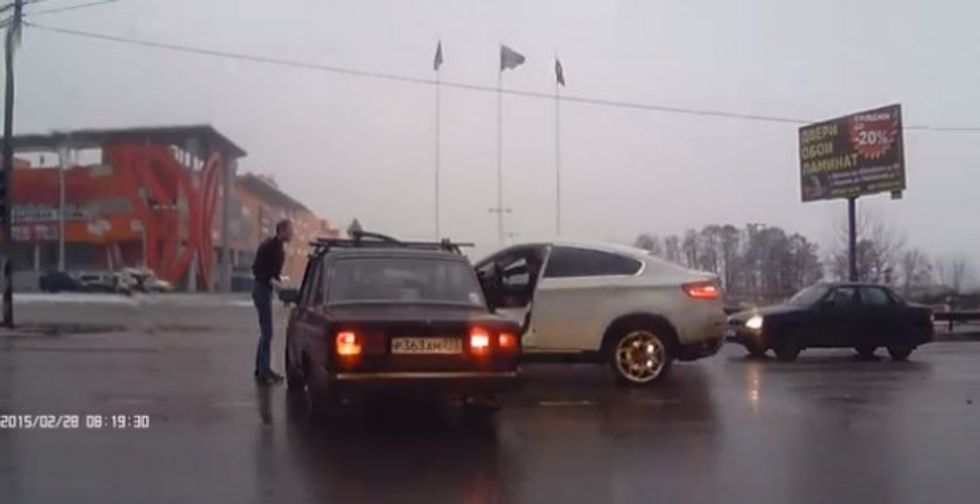 Image source: YouTube
Just as he's yelling into the window of the person who hit him, his SUV slowly starts to roll backward, breaking the driver's side door, which had been left open. Guess he forgot to put his vehicle in park.
Watch the footage: