A panel in this guy's home might look like any other part in the wall, but swipe your hand on it and it reveals an elaborate, light-up replica of the Doors of Durin to the mines of Moria from J.R.R. Tolkein's "Lord of the Rings."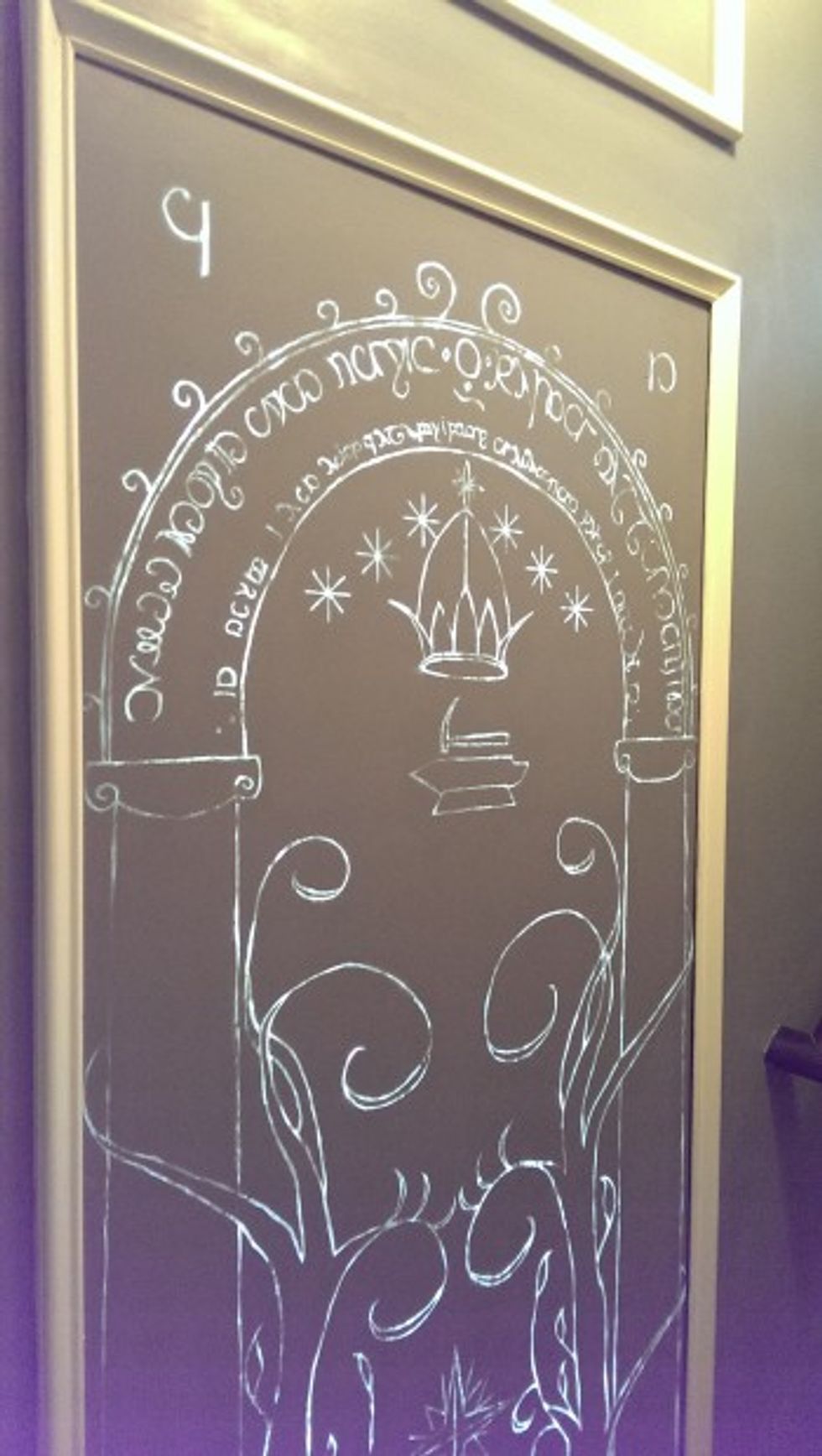 A "Lord of the Rings" fan created replica of the Doors of Durin, which leads to his hidden home theater. (Image source: Imgur)
And it's not just a decorative trick. The panel actually serves as a hidden door the homeowner's basement movie theater.
Watch how it works:
"I built it like a shadow box... the light is LED light strips inside, with a plexi-glass front covered with vinyl," the Redditor going by the username Eclipse_007 wrote on the social news site. "The design was cut from the vinyl then painted over. the electronics were all done using an Arduino."
Another user said the door's creator should equip it to open at the word "mellon," the Elfish word for "friend" as it does in the movie. Watch this clip:
Eclipse_007 wrote that voice activation is already in the works.
"I can get it to recognize my voice, but it has a hard time with everyone else's. I'm working on that part and will hopefully have that installed soonish," he wrote.
Check out more pictures of the door's construction on Imgur.