Facebook founder and CEO Mark Zuckerberg revealed a "simple rule" he uses when hiring people to work directly for him at a question and answer session in Barcelona, Spain, Wednesday.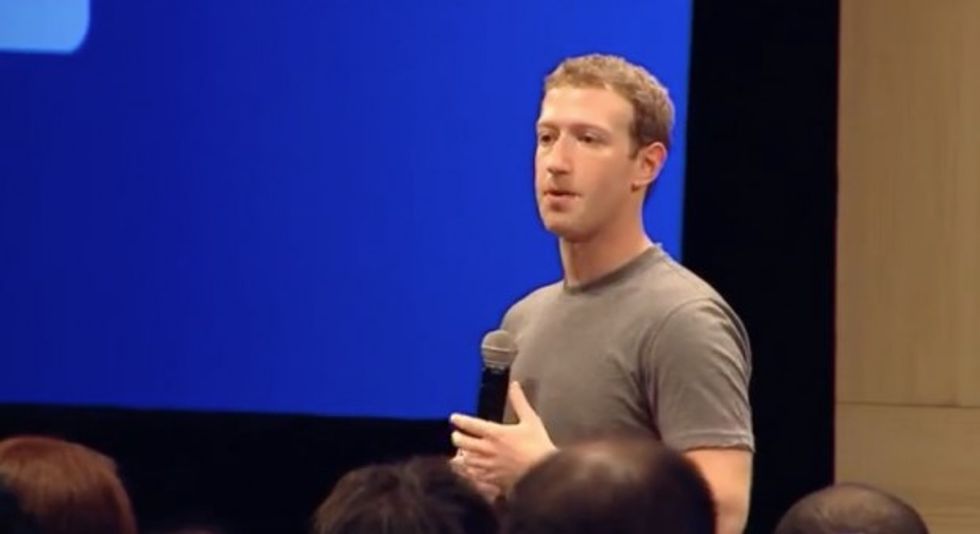 Image source: YouTube
Responding to a question about how he selects individuals to work at Facebook, the 30-year-old billionaire agreed that it is important to have "a check in place so that you really only hire the best people."
"I've developed over time a simple rule which is that I will only hire someone to work directly for me if I would work for that person," he said. "And it's a pretty good test."
Zuckerberg elaborated.
"What it does mean, in an alternate universe, if things were different and I didn't start the company, I would be happy to work for that person," he said. "Or if Facebook just disappeared and I had to go find something else to go do, then I'd be happy to go work for that person."
"I think as long as you have that as your rule for picking the people you work with, you're not going to go wrong," he continued.
"And if you're building a big organization, then it also works many layers down. If each person is only hiring people to work directly for them who they would work for, then you're probably going to get a pretty strong organization. So I think this rule has served me pretty well."
The question and answer session was part of the annual Mobile World Congress. The Facebook founder had attended the conference last year as well, he said.
—
Follow Oliver Darcy (@oliverdarcy) on Twitter