WASHINGTON (TheBlaze/AP) — You might not have to travel to the northern parts of North America to see the mesmerizing stream of the northern lights tonight. A particularly strong solar storm might bring the celestial show as far south as the middle of the U.S., so if you live there, you could be in luck.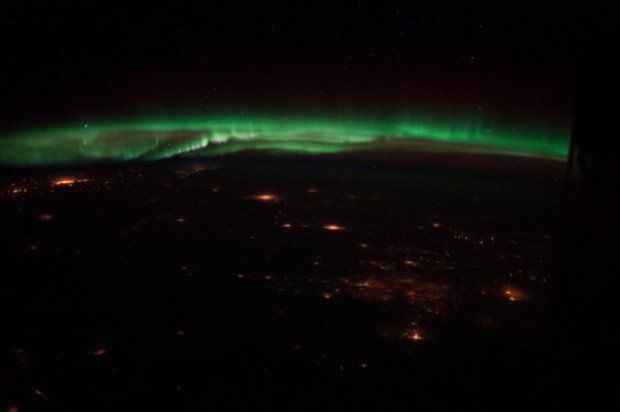 This image of the northern lights was taken from the International Space Station in 2013. (Photo credit: NASA/ISS)
The surprisingly large geomagnetic jolt hitting Earth could also affect power grids and GPS tracking, but so far no damage has been reported.
Thomas Berger, director of the Space Weather Prediction Center in Boulder, Colorado, said two blasts of magnetic plasma left the sun on Sunday, combined and arrived on Earth Tuesday much earlier and stronger than expected.
This storm ranks a 4 on the National Oceanic and Atmospheric Administration's 1-to-5 scale for geomagnetic effects.
The storm, which could last all day, can disrupt power grids only temporarily. Forecasters said auroras were already seen in the northern tier of the U.S. and Tuesday evening may be seen further south.
Watch NASA's footage of the aurora borealis from the International Space Station:
Last week, an X-class, the largest of solar flares, erupted toward Earth. This NASA reported at the time did cause some radio blackouts. Watch this report about flare: