The story started with a violent encounter: A woman chomping down on the hand of the man she said was robbing her.
Now that man has written her an apology note.
Eric Downey turned himself in to police on Thursday, fessing up to the Sunday robbery of 58-year-old Jung Abuelhiga, WBAL-TV reported.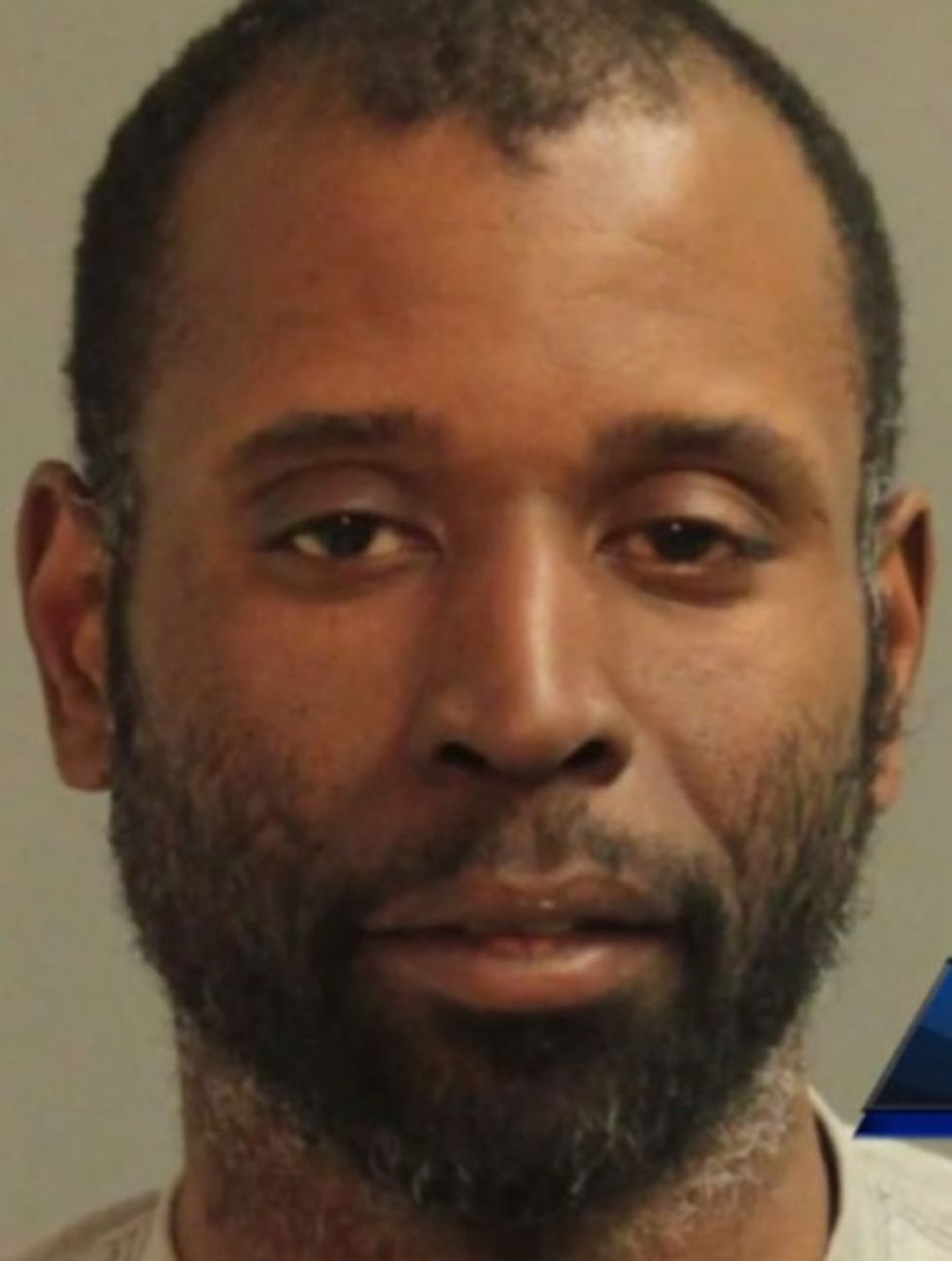 Eric Downey, the man accused of robbing 58-year-old Jung Abuelhiga. (Image via WBAL-TV)
The robbery had been notably violent, with Abuelhiga biting the man's hand after she said he forced his way into her car and grabbed her purse in a Pizza Hut parking lot in Brooklyn Park, Maryland.
But when police came by to let Abuelhiga know Downey said he'd dropped a toy gun in her backseat during the altercation, they also brought something else: an apology note from Downey.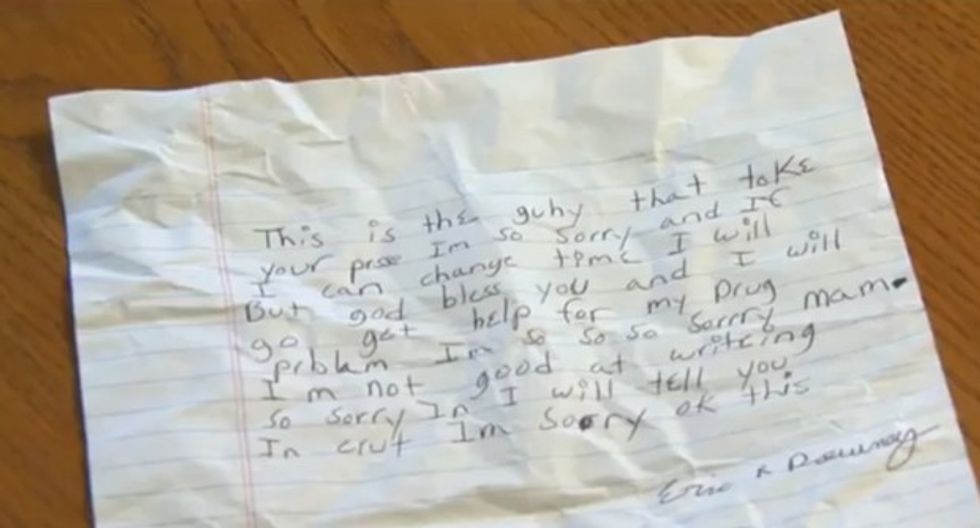 Image via WBAL-TV
The note reads, in part, "This is the guhy [sic] that take [sic] your purse. I'm so sorry and if I can change time, I will, but God bless you and I will go get help for my drug problem. I'm so, so, so sorry mam [sic]."
For her part, Abuelhiga said she won't be writing Downey back.
"I don't know what kind of problem he had," she told WBAL. "He shouldn't have done [this] to the ladies. [He's] huge like this. [I'm a] little lady like this. Maybe they don't care, but I'm like maybe his mother's age, you know? I don't care what he got, that's his problem."
Downey faces charges of robbery, second-degree assault and theft, WBAL noted.
Watch Abuelhiga describe fighting against her attacker to WMAR-TV below:
—
Follow Zach Noble (@thezachnoble) on Twitter