Glenn Beck said he had a "great conversation" with recently-announced Republican presidential candidate Ted Cruz on Friday night, and though they only spoke for a few minutes, Beck said one part of the conversation stuck with him.
"We talked about the importance of prayer," Beck said on his radio program Monday. "In this conversation he told me that he had spent about two hours with his children and his wife in prayer, making the final decision this week. And I have to tell you, that means the world to me, and I think a lot of Americans."
Beck said he doesn't want to judge President Barack Obama's heart, but during a speech near the White House several years ago he considered whether Obama "gets down on his knees and prays when he's about to make a decision."
"I don't know, but that is really important," Beck reflected. "You are in the most powerful office in the world -- or used to be the most powerful office in the world -- making decisions that affect people not just in America, but all over the world. If you are not humble enough to get down on your knees and beg God for assistance, we are in trouble. We are in real trouble."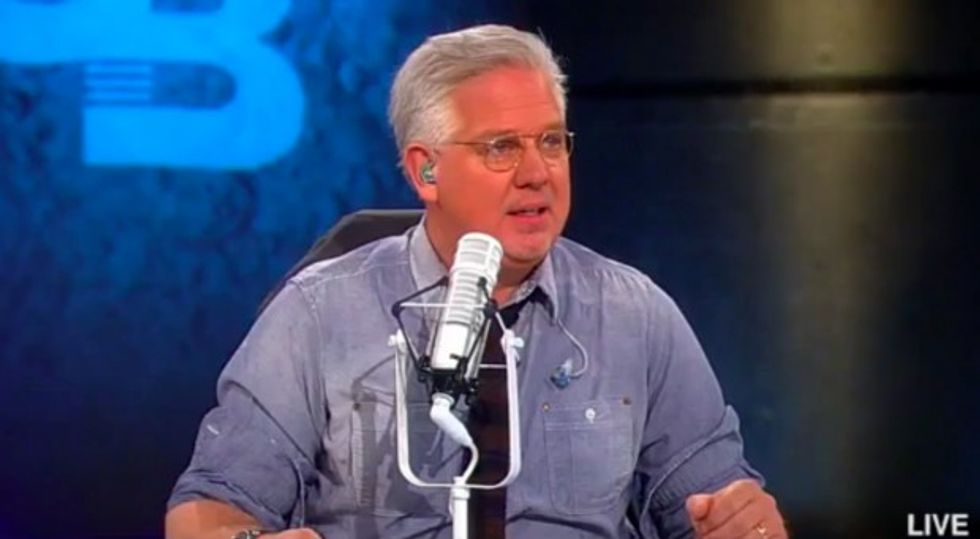 Glenn Beck speaks on his radio program March 23, 2015. (Photo: TheBlaze TV)
"He said, 'I just know it's what I'm supposed to do,'" Beck continued. "He also said, 'I know what's coming my way.'"
Beck, who has made no secret of his support for Cruz, scorned the media for "digging up" dirt on Cruz's wife from a decade ago, when a Cruz adviser said she "experienced a brief bout of depression." He said the media rarely says anything about First Lady Michelle Obama that doesn't have to do with her arms.
"Do you have no respect at all?" Beck demanded. "Here's what I want to say to you: For those who believe that God is in control, for those of you that believe that Benjamin Netanyahu did come to us, as he stated, as Mordecai, and you understand what that means, [for those who believe] we are in charge of our own destiny, not the government, not the political parties, we are in charge, we make the choice ... God will guide us."
"If you really believe that, fast and pray like you have never fasted and prayed ever before because all the guns are coming out for this guy, all of the guns," Beck continued. "He may not even be your candidate, but I would recommend that you do that for any of the presidential candidates, whoever you are for, that the truth will be heard, that the truth will be recognized and that the enemies of man's freedom will be thwarted and that the press will grow less and less important."
After Cruz officially announced his presidential campaign, Beck took to Facebook to weigh in.
"Don't give up hope," he wrote. "There are those who still believe in the Constitution, the rule of law and the three equal branches of government. His life is about to get very complex. Pray for him."
[mlbvideo content_id=52383483]
The full episode of The Glenn Beck Program, along with many other live-streaming shows and thousands of hours of on-demand content, is available on just about any digital device. Click here to watch every Glenn Beck episode from the past 30 days for just $1!