Are you proud to be an American?
That's one of the questions Fox News producer Jesse Watters recently asked several passersby out in the field. And, while some of the individuals said they were proud of their country, others were not as patriotic.
"No, I wouldn't say so," one person told Watters.
— Scroll down for video —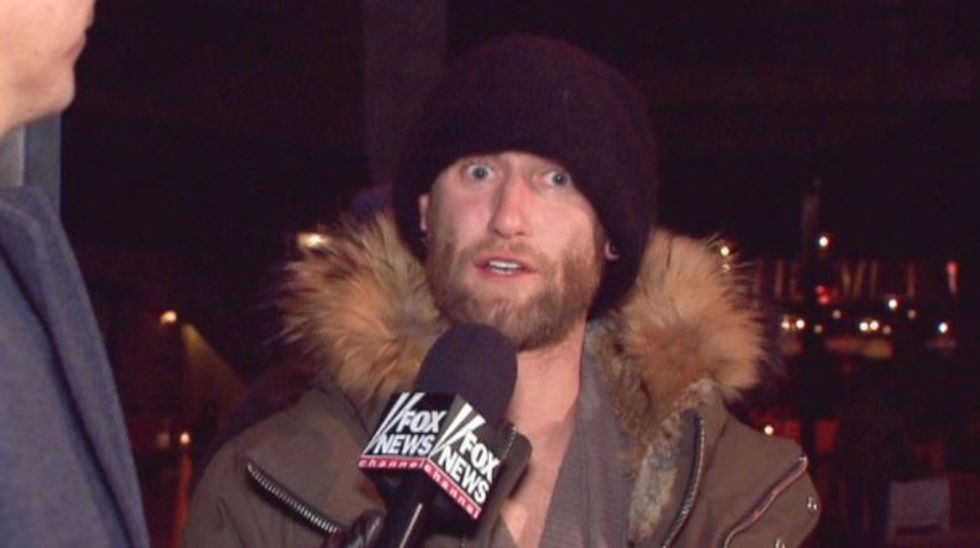 Image source: Screen grab via Fox News
Another man in particular had a lot of disdain for America.
"I think it's awful," he said before adding that the Constitution is "bulls***."
Watters then asked the individual what he would most like to change about the country.
"The biggest thing is I don't think that cops should be walking around with arms," he replied.
"How would they protect you if you got mugged?" Watters asked.
"I don't think — well, OK," the man said.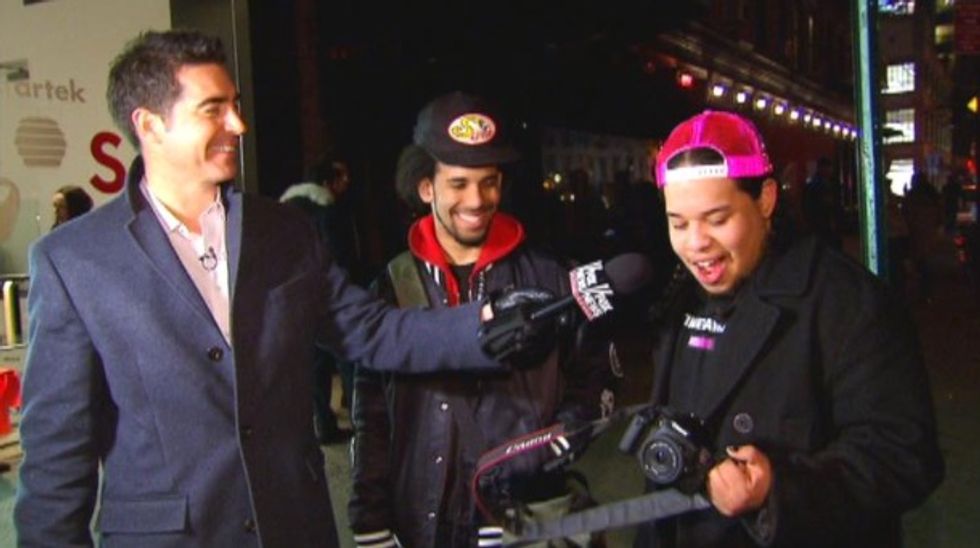 Image source: Screen grab via Fox News
Watters pressed another individual who said he is on food stamps about his expensive camera.
"How much does that camera cost?" the Fox News producer asked.
"It cost about $1,000 and some change," the man bluntly replied.
—
Follow Oliver Darcy (@oliverdarcy) on Twitter