DALLAS — Irving, Texas, Mayor Beth Van Duyne has been an elected official for nearly 11 years, but she's "never seen this type of questioning" from a reporter.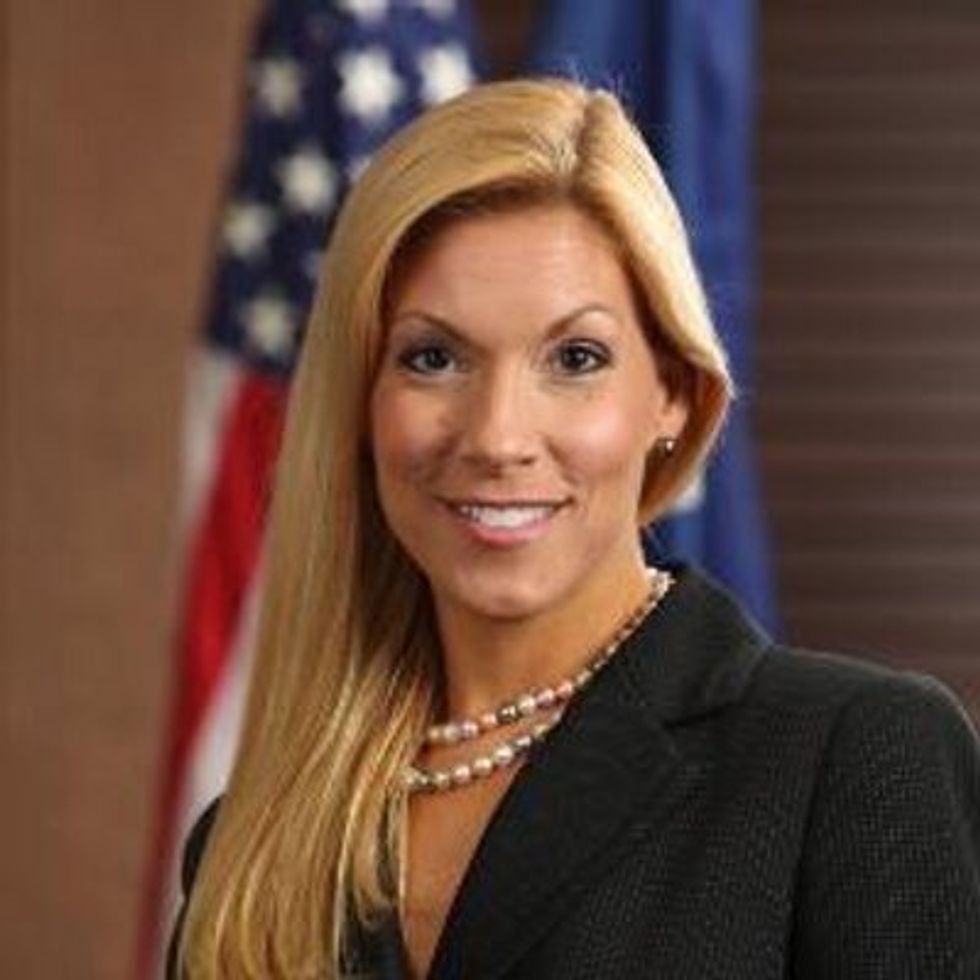 Beth Van Duyne (Twitter)
The Texas mayor told TheBlaze she received an extensive list of questions from Dallas Morning News reporter Avi Selk for an upcoming profile piece. In addition to several questions about her resume and accomplishments as mayor, the reporter asked a number of personal questions that Van Duyne determined to be "out-of-bounds or unprofessional."
"Do you have full custody of your children? (Are you a full-time parent, in other words?)" the reporter asked.
"I believe you've been in a relationship for a few years now. Could you tell me a little about your partner/boyfriend?"
Van Duyne said she was "absolutely" surprised to see the personal line of questioning.
"I hesitate to even question why that would be," she added. "This reporter seems to like to write from a particular angle."
The mayor didn't elaborate further. Read the reporter's full list of questions here, which Van Duyne published ahead of the DMN profile.
We reached out to Selk to see if he has any response to Van Duyne's assertion that some of his questions were inappropriate, but hadn't received a response as of publication time.
Van Duyne has seen a dramatic increase in press interest in recent months. After reports surfaced about an Islamic tribunal in Irving establishing its own "Sharia court," Van Duyne penned a Facebook post informing her residents that the so-called Sharia court was not approved or enacted by the city of Irving.
"As Mayor of the City of Irving, I took an oath to uphold the laws of the State of Texas and the Constitution of the United States. I respect the freedoms guaranteed under the First Amendment and believe that protecting fundamental constitutional rights and ensuring that individual rights are not violated or denied is essential," she wrote.
Almost immediately after posting the statement, Van Duyne was accused of stirring up "Islamophobia" in the community. You can read the entire Facebook post here and decide for yourself.
The mayor told TheBlaze she recently met with members of the Irving Islamic Center to discuss the issue. She was again accused of "stirring up all kinds of Islamophobia" and asked a "dozen times" to issue an apology or retraction and publish a "full explanation" on what the Islamic tribunal actually is — requests she denied.
Officials with the Irving Islamic Center have claimed the tribunal helps resolve disputes between worshipers and adheres to state and federal laws.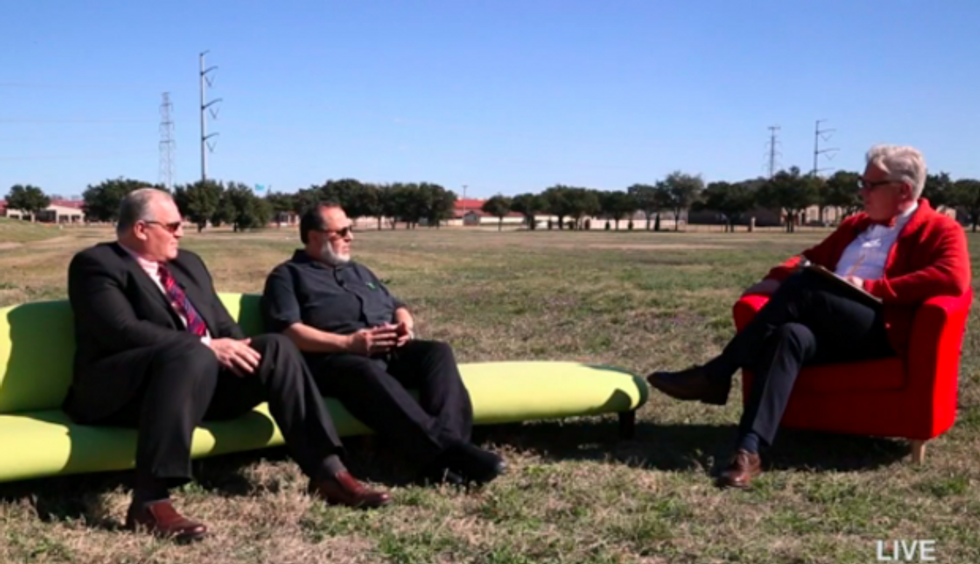 Glenn Beck speaks with Imam Moujahed Bakhach and Taher el Badawi, the men behind on his television program Feb. 9, 2015. (Photo: TheBlaze TV)
Van Duyne has since offered her support for a Texas bill that would prohibit any judge from using foreign law in their rulings. Irving City Council joined her in endorsing the bill last week, which doesn't even mention religion. She said the Irving Islamic Center refused to join her in supporting the bill.
"That mosque had an awesome opportunity to stand hand in hand, saying, 'yes, we aren't just telling you to your face that we are upholding Texas laws, but we are willing to support a bill and put it in writing.' Not only did they miss that opportunity, but they opposed it," she told TheBlaze.
When we asked the mayor if she was having any second thoughts about her position on the issue, she replied: "No. As an elected official, I took an oath that I would fight for and defend the constitutional rights of residents and I'm going to continue doing that."
"I'm not going to be bullied into backing down by useless labels, unnecessary labels," she concluded.
---