He weighs more than 300 pounds and he earns his living smashing opponents to the ground.
He's also a math whiz.
Baltimore Ravens offensive lineman Jonathan Urschel recently co-authored a paper published in the "Journal of Computational Mathematics," and it's a doozy: "A Cascadic Multigrid Algorithm for Computing the Fiedler Vector of Graph Laplacians."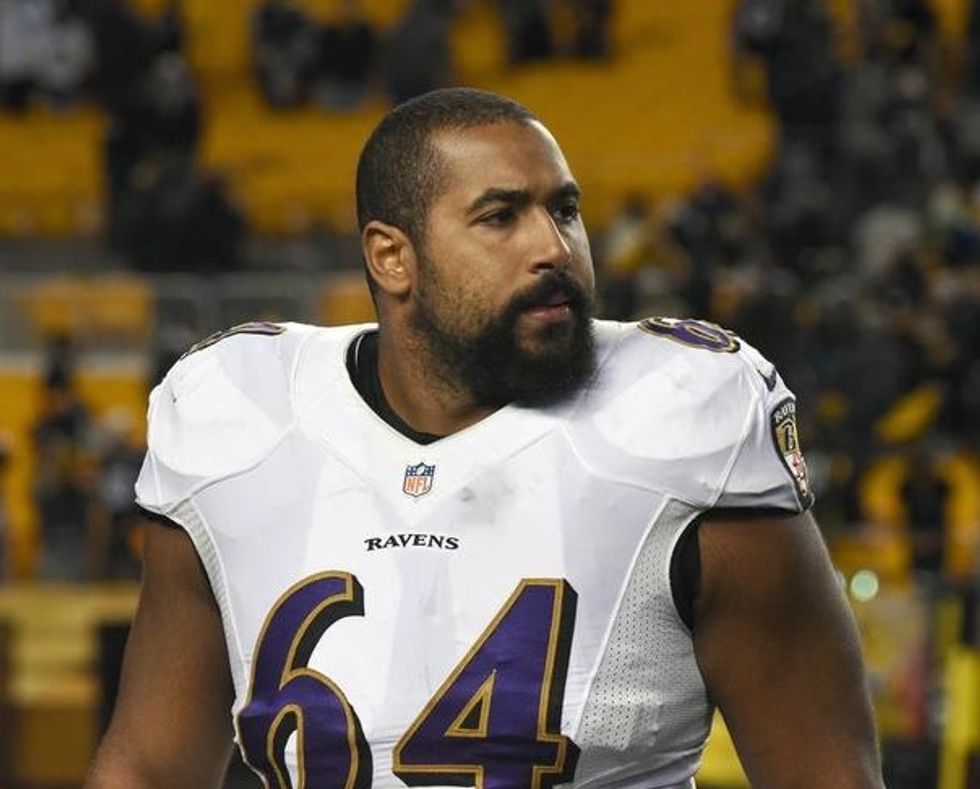 Offensive lineman John Urschel of the Baltimore Ravens looks on from the field after a game against the Pittsburgh Steelers at Heinz Field on November 2, 2014 in Pittsburgh, Pennsylvania. (Photo by George Gojkovich/Getty Images)
From the paper's abstract:
In this paper, we develop a cascadic multigrid algorithm for fast computation of the Fiedler vector of a graph Laplacian, namely, the eigenvector corresponding to the second smallest eigenvalue. This

vector has been found to have applications in fields such as graph partitioning and graph drawing. The algorithm is a purely algebraic approach based on a heavy edge coarsening scheme and pointwise

smoothing for refinement. To gain theoretical insight, we also consider the related cascadic multigrid method in the geometric setting for elliptic eigenvalue problems and show its uniform convergence under certain assumptions. Numerical tests are presented for computing the Fiedler vector of several practical graphs, and numerical results show the efficiency and optimality of our proposed cascadic multigrid algorithm.
Here is one of the dense algorithms from Urschel's paper: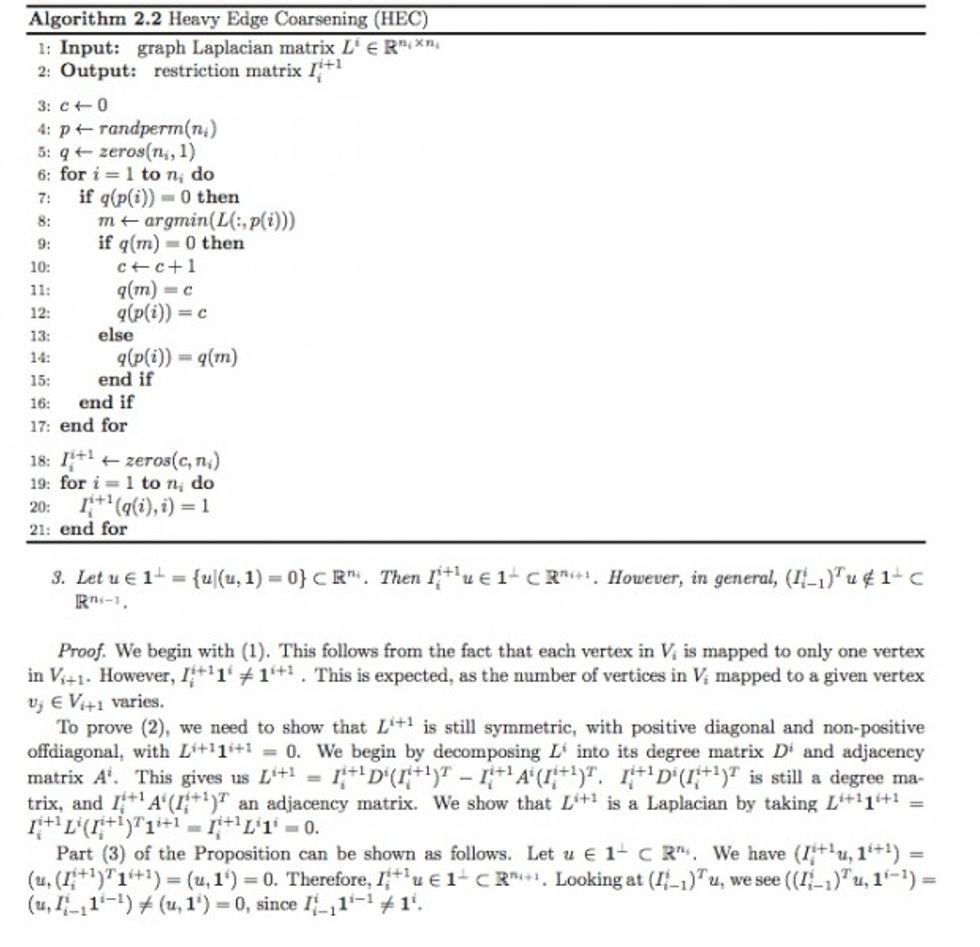 Image via Cornell University Library
The NFL player certainly doesn't fit the stereotype of a jock: Urschel graduated from Penn State with a perfect 4.0 GPA in 2012 and earned his master's degree in mathematics a year later.
So why does a man with such a prodigious brain continue to play a contact sport that other players are quitting over head-injury worries?
"There's a rush you get when you go out on the field, lay everything on the line and physically dominate the player across from you," Urschel wrote in an article titled "Why I Still Play Football" for the "Players' Tribune" this month. "This is a feeling I'm (for lack of a better word) addicted to."
Urschel, who was drafted in 2014, acknowledged that, "Playing a hitting position in the NFL can't possibly help your long-term mental health," and that it could jeopardize his "bright career" in mathematics, but ultimately, he said he stays in the game for love.
"I play because I love the game," Urschel wrote. "I love hitting people."
(H/T: Bloomberg)
—
Follow Zach Noble (@thezachnoble) on Twitter