© 2023 Blaze Media LLC. All rights reserved.
Republicans schedule Thursday hearing to investigate Obama visa scandal
Just hours after a report revealed that U.S. Citizenship and Immigration Services was playing favorites for Democrats when it came to approving certain visas, the House Homeland Security Committee announced it would hold a Thursday hearing to examine those allegations.
The Department of Homeland Security's Office of Inspector General issued a report that said Deputy DHS Secretary Alejandro Mayorkas improperly influenced three decisions on whether to grant visas when he led USCIS. One of those decisions involved a visa for someone favored by Senate Minority Leader Harry Reid (D-Nev.), and another was pushed by Virginia Gov. Terry McAuliffe (D) and Anthony Rodham, Hillary Clinton's brother.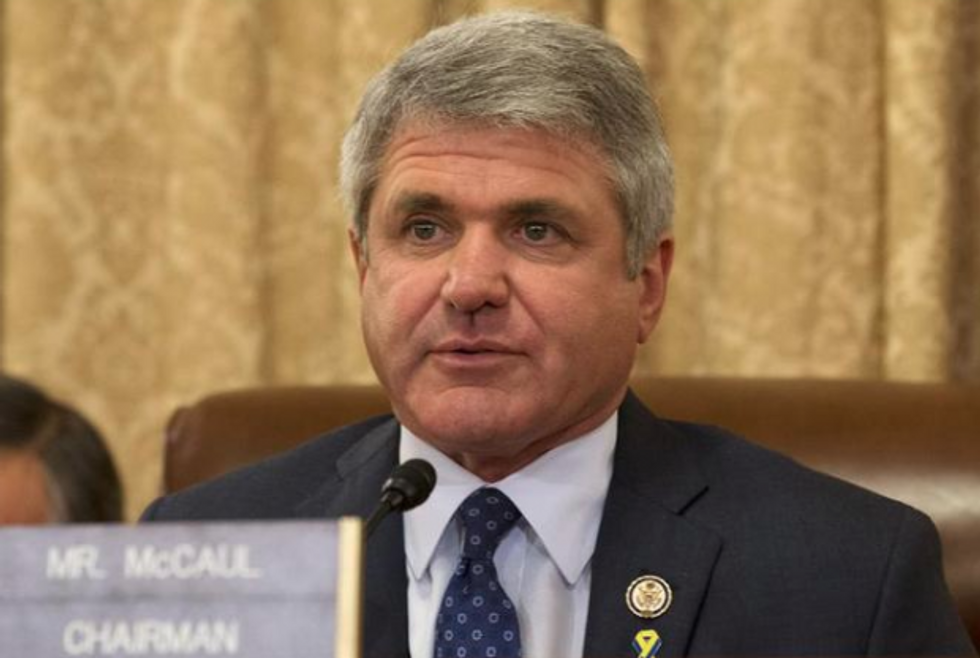 Rep. Michael McCaul (R-Texas) will hold a hearing Thursday to examine the Obama administration's new visa scandal that broke on Tuesday. Image: AP Photo/Jacquelyn Martin
In all three cases, the OIG found that Mayorkas' involvement led to decisions to grant the visas, when staff were recommending against it.
"The findings from the DHS OIG's report regarding DHS Deputy Secretary Mayorkas' apparent acts of favoritism regarding the EB-5 Immigrant Investor Program are extremely concerning," said Homeland Security Committee Chairman Michael McCaul (R-Texas).
"These allegations appear to be at odds with USCIS's expressed mission to 'administer the nation's immigration system fairly, honestly and correctly,' " he added. "I will hold a hearing this week to review the reports findings in detail with DHS Inspector General Roth and determine if further oversight by my committee is warranted."
The OIG report is likely to prompt Republicans to again train their sights on immigration, and how the Obama administration has done what it wants not only to protect illegal immigrants, but by abusing other avenues for getting foreigners into the United States with all the legal paperwork they need.
Sen. Chuck Grassley (R-Iowa) has spent several weeks pushing for clarity on how the visa system was working, and called on the Obama administration to hold Mayorkas accountable.
"The IG's findings are very serious, especially given the role Mr. Mayorkas now plays in the department," Grassley said. "It's a mystery as to why the former Senate majority allowed the nomination to move forward without waiting for this report to be completed."
But as of Tuesday, DHS was indicating it would do nothing to reprimand Mayorkas, and indicated he would stay on as the number two official at the department.
Want to leave a tip?
We answer to you. Help keep our content free of advertisers and big tech censorship by leaving a tip today.
more stories
Sign up for the Blaze newsletter
By signing up, you agree to our
Privacy Policy
and
Terms of Use
, and agree to receive content that may sometimes include advertisements. You may opt out at any time.