Surfer Mark Healey knows what it's like to wipeout, but it wasn't a surfboard that he flew from this time.
Healey was on a fishing boat that was hit by a giant wave. The impact was so forceful, he was thrown from the boat.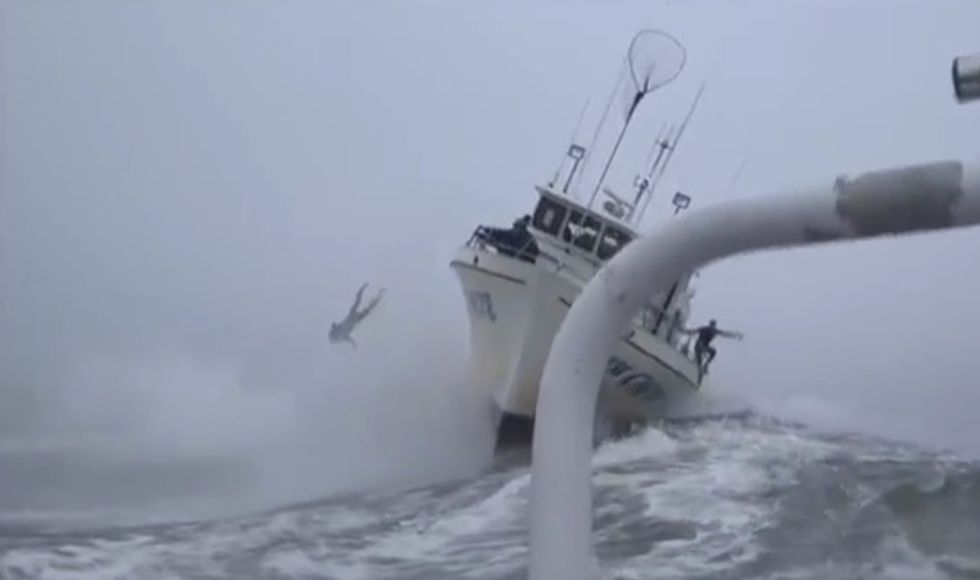 Image source: YouTube
"This was the best wave I got, at Mavericks Saturday!" Healey wrote on Facebook at the time. "That's me flying through the air, trying to put as much space between myself and the potentially doomed boat."
Check out the footage that was taken at the popular surf spot in northern California:
The incident actually happened back in December, but the video is resurfacing now because it is up for Wipeout of the Year in the XXL Big Wave Awards, Grind TV reported. The awards, which take place on May 1, are technically for surfing wipeouts though.