The robots, or "articulated machines" as director Christopher Nolan calls them, in the movie "Interstellar" were created using a mixture of both old-school and high-tech effects.
Instead of just using computer graphics to create the characters TARS and CASE, the filmmakers called upon puppeteering for much of their movements, as revealed in a behind-the-scenes video. Then, CGI came into play for movements that a puppeteer couldn't do.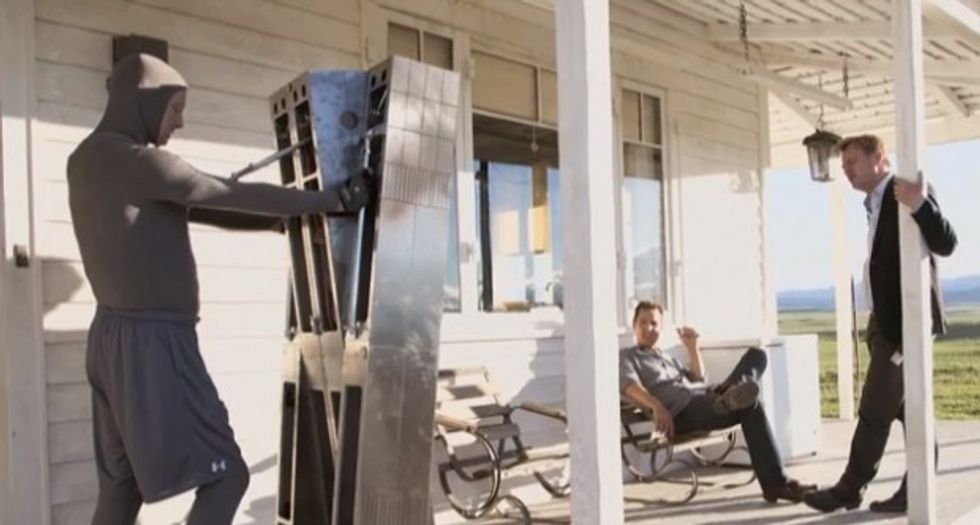 Actor and clown Bill Irwin played TARS in the movie. He was required to control the robotic structure with his own movements and his body was digitally edited out. (Image source: YouTube)
"Chris and Nathan [Crowley] had the idea that everything had kind of been done in the CG world of robots, so we wanted to keep the robots reality based. Something that they could theoretically do," Scott Fisher, SFX supervisor, said in the video.
"It was a difficult piece of puppeteering," Crowley, the film's production designer, admitted.
The behind-the-scenes footage shows the evolution of TARS and CASE, former U.S. Marine Corps robots, from simple prototypes to more finished products that were literally connected to the actors who played them.
Watch the full behind-the-scenes video that describes how TARS and CASE came to life: