A Michigan dad reacted exactly how you'd expect any father to react upon discovering a plate of brownies in the kitchen — he ate some of them.
But soon Dad wasn't feeling quite right Wednesday morning. Then the 58-year-old from Independence Township thought he might be having a stroke and 911 was called.
After authorities arrived on scene, the dad's 17-year-old daughter admitted she baked marijuana into the brownies the night before, Oakland County Sheriff's Office told the Detroit Free Press Thursday.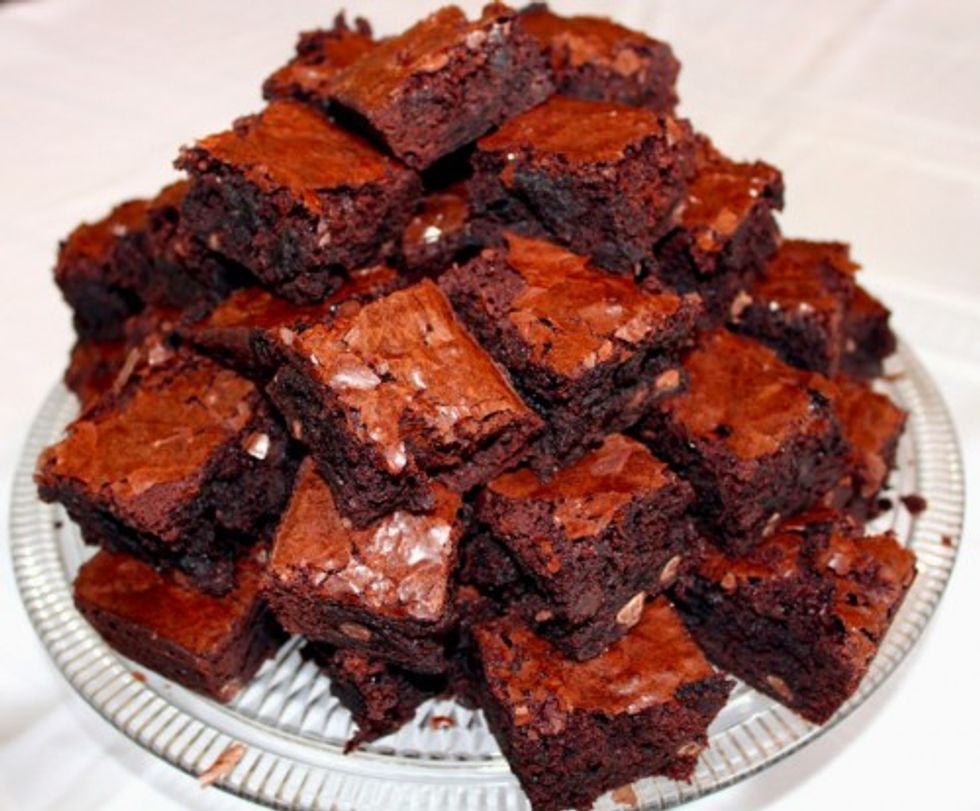 Image source: Shutterstock
"She put them in the kitchen but didn't expect anyone to eat them," Oakland County Undersheriff Mike McCabe told WDIV-TV.
The dad was hospitalized for a short period and is doing OK, the station added; McCabe noted that the victim's daughter said she got the pot from a friend.
The remaining brownies were taken to a lab for analysis and an investigation is underway, the Free Press reported.
While the names of the father and daughter weren't released, WDIV reported that Oakland County narcotics officers were interviewing the girl at her high school Thursday.
"If it comes back as marijuana or something else, it's going to the prosecutor. She's 17 and an adult in the eyes of the law," McCabe told the station. "She's not going to get it light, no. This will be a lesson for her and everybody else."
Police told WDIV the brownies did test positive for marijuana. And still one question remains: Did she seriously believe the brownies wouldn't be eaten?
"I don't know about you, but when my wife bakes some brownies and leaves them out, they're there for someone to eat," McCabe added to the station.
video platformvideo managementvideo solutionsvideo player
—
Follow Dave Urbanski (@DaveVUrbanski) on Twitter