TUNIS, Tunisia (AP) — Tunisia's prime minister says a leading suspect in a deadly museum attack on foreign tourists has been killed in anti-terrorist operations.
State news agency TAP cites Prime Minister Habib Essid as saying that Khaled Chaieb, also known as Abou Sakhr Lokman, was killed overnight in an operation in the Gafsa region near the Algerian border.
Chaieb is believed a prominent militant in al-Qaida's North African arm, and suspected of leading or helping lead the March 18 attack on the National Bardo Museum.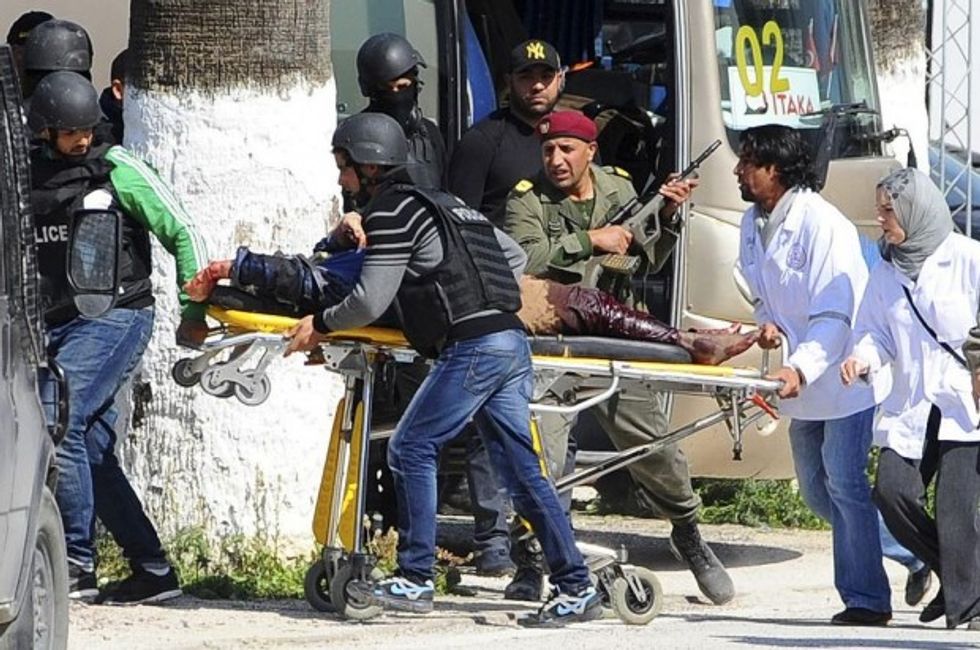 A victim is being evacuated by rescue workers outside the Bardo museum in Tunis, Wednesday, March 18, 2015 in Tunis, Tunisia. (AP Photo/Hassene Dridi)
Twenty-two people, mainly foreigners, and two gunmen were killed in the attack.