Is it a harmless T-shirt — or a reference to sexual violence?
Chicago parent Sarah Cervantes expressed outrage after finding a T-shirt in a Walmart boys' section that she said appeared to reference the cover of the sexually explicit book-turned-film "Fifty Shades of Grey," WABC-TV reported Monday.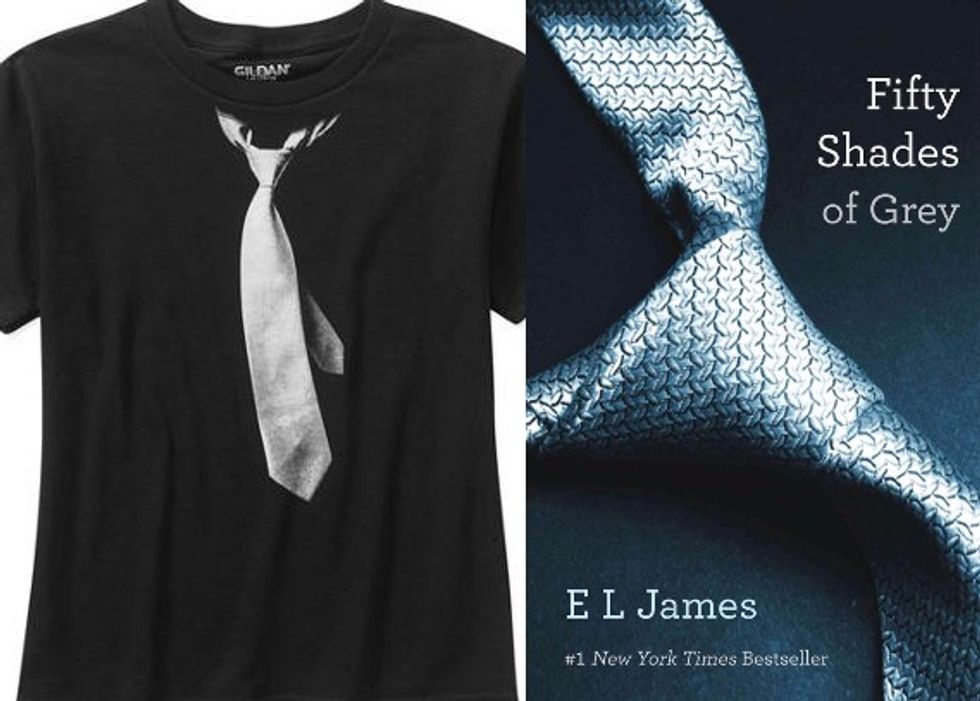 A boy's tshirt being sold at Walmart, next to the cover of "Fifty Shades of Grey."(Images via Twitter/walmart.com)
"It was completely inappropriate to glorify sexual violence, especially on our children," Cervantes told WABC. "Especially our boys. We do so much to protect our girls ... and then we take these shirts on our boys and tell them they're funny."
The T-shirt is listed as a "humor graphic tee" on Walmart's website.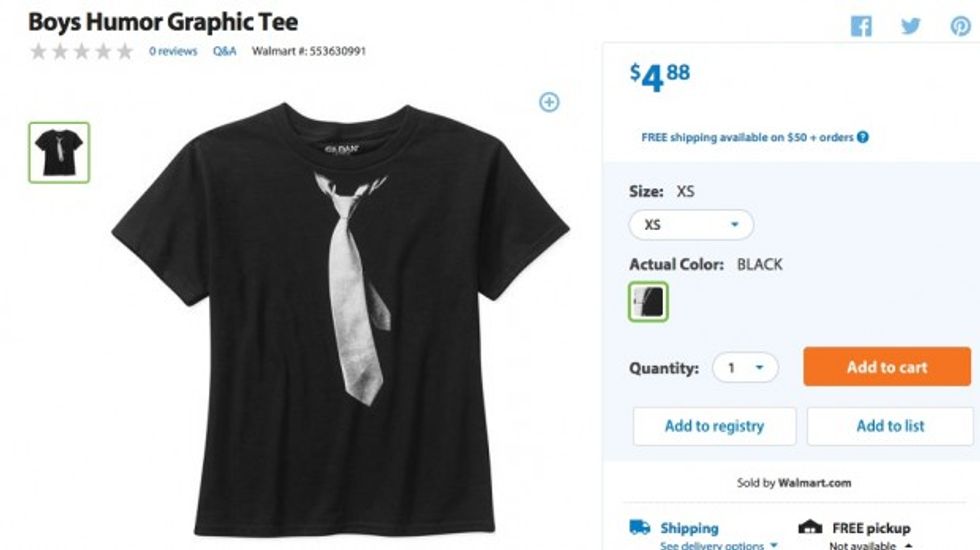 Image via Walmart.com
In a written statement, a Walmart spokesperson denied that the T-shirt had anything to do with the adult-oriented book series, writing:
We have carried shirts with ties on them for several years as these shirts are a popular look for boys. This particular shirt has been on shelves for nearly a year. This shirt has absolutely no association with '50 Shades of Grey,' and we are appalled by the claim.
Walmart sells a wide variety of "Fifty Shades of Grey"-related material, including the books and film.
While Walmart denies an official connection between its T-shirt and the erotic novel, children are not oblivious to the "Fifty Shades of Grey" phenomenon — earlier this month, an 11-year-old British boy marked "World Book Day" by going to school dressed as the novel's titular Christian Grey.
He was sent home to change, but parents said all the kids in school recognized the character.
—
Follow Zach Noble (@thezachnoble) on Twitter