Common Core itself may be one of the few divisive issues that it's OK to talk about on a Common Core test.
Topics that are out? Abortion, slavery, gun control and climate change, as well as a few other head-scratching ones, including "couples social dancing" and "pregnancy of human beings," the Washington Post reported.
As the Smarter Balanced Assessment Consortium's Common Core standardized tests are being administered in schools across the country, the Post examined the consortium's 2012 Bias and Sensitivity Guidelines.
"Certain topics are extremely controversial, upsetting, inflammatory, and often judged by parents and communities to be inappropriate for children," the guidelines say. "Such topics should be excluded from the Smarter Balanced assessments unless required to measure the Common Core State Standards. The goal is to avoid material that may cause extreme negative emotions in test takers because such emotions have the potential to interfere with test performance. It is best not to include materials that may cause strong negative emotions such as anger, disgust, fear, hatred, or sadness."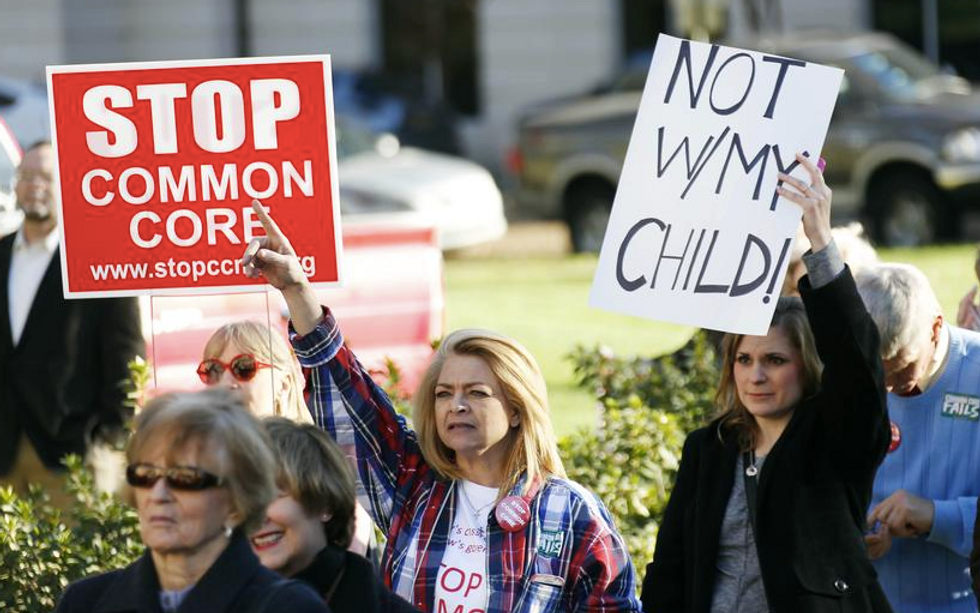 AP Photo/Rogelio V. Solis
Other topics that cannot be brought up include abuse of people or animals; "climate change caused by human behavior"; contraception; deportation of immigrants; "experimentation on people or animals that is dangerous or painful"; "killing of animals for sport"; the occult, witches, ghosts and vampires; prayer in school; "pregnancy of human beings"; rape; sexual behavior or sexual innuendo; suicide; torture; euthanasia; and "current or recent partisan political issues, ethnic conflicts, and religious disputes."
On slavery, the guidelines say the historical matter can be discussed with care, but avoid "upsetting aspects" of slavery.
Dancing is also a matter to be treated with care under the guidelines, which say, "Allow all forms of dance except couples social dancing, which is the type most likely to draw criticism from some groups."