Google, meet Pac-Man.
The Internet search giant's map tool now lets users play the classic arcade game in their own neighborhoods.
A newly-added icon in the bottom left corner of the screen of Google Maps appeared Tuesday. By hovering over the icon, users will see a message appear in the middle of the screen.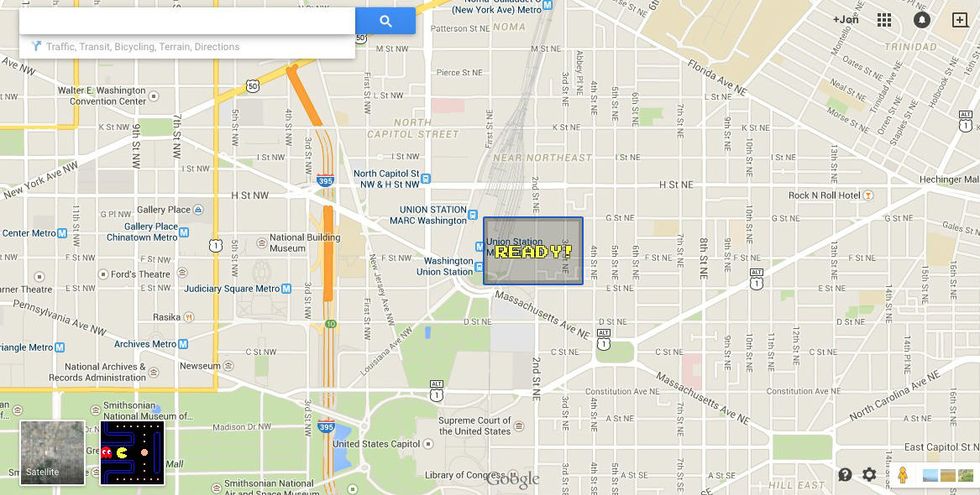 Image source: Google Maps
Google can usually detect where your computer is, so the game is already set to begin in your current location whenever you click on the game board (i.e. Map).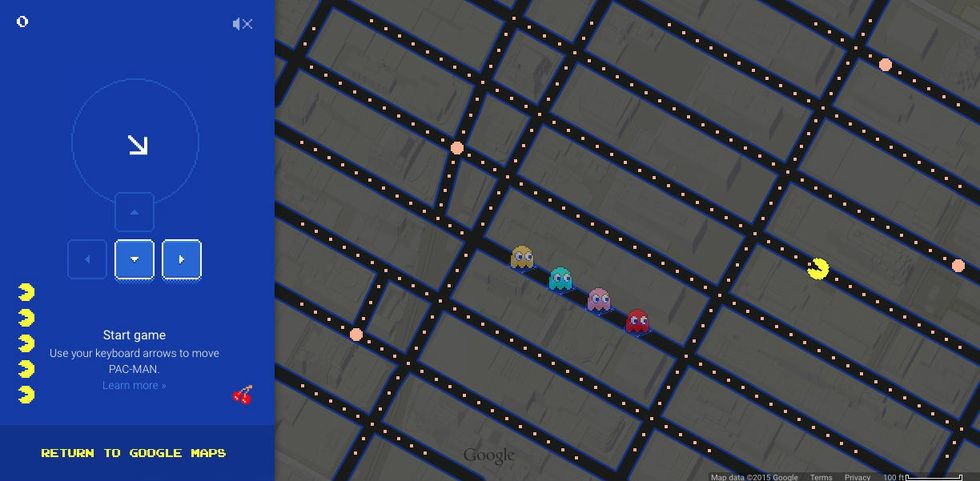 Image source: Google Maps
Want to hear the familiar Pac-Man music while you play? Just click the sound icon near the top left corner.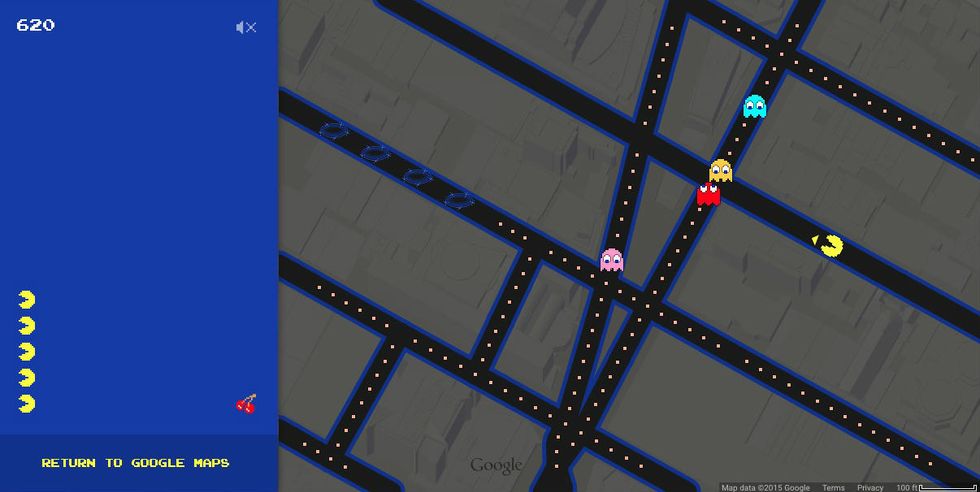 Image source: Google Maps
It's not clear whether this is a permanent new feature or only a tease (just in time for April Fool's Day). So pick a place to play, be it the tree-lined, rugged roads of rural America or the skyscraper streets of New York City.
Just don't plan on hitting the freeway anytime soon. Those appear to be off limits.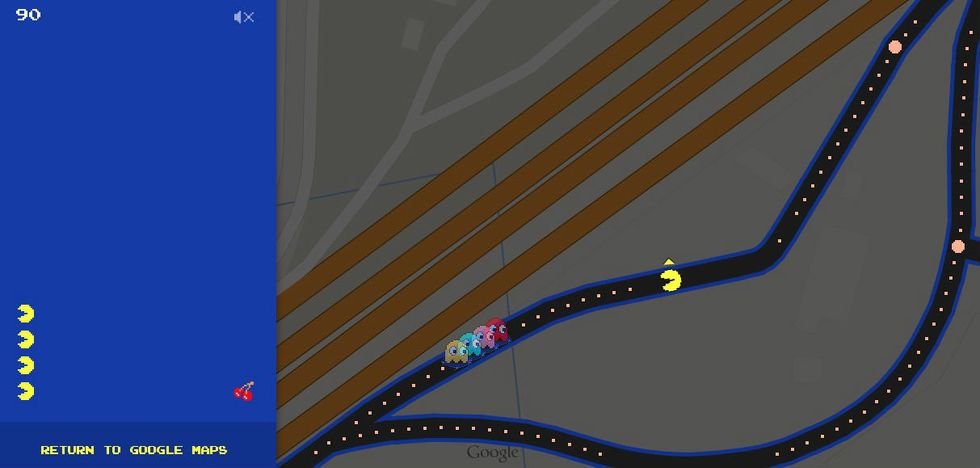 Image source: Google Maps
(H/T: The Verge)
–
Follow Jon Street (@JonStreet) on Twitter