No permanent damage.
That's the report from the Detroit Red Wings on the team's forward, Drew Miller. Miller's face was cut open in a freak accident during Tuesday night's game against the Ottawa Senators.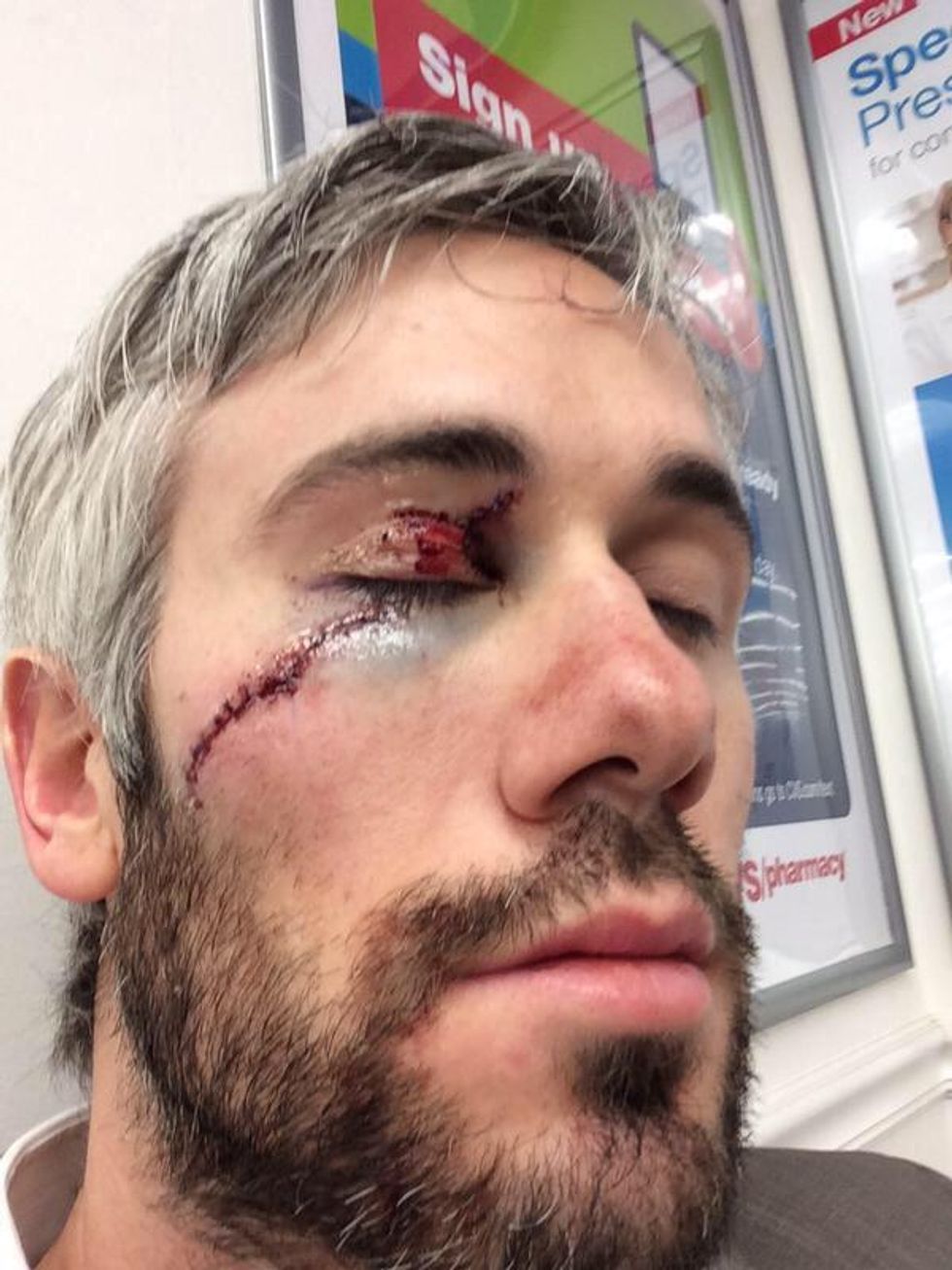 Image Source: Twitter
The game between the Red Wings and Senators was briefly stopped after the injury during a face-off early in the first period.
The ref dropped the puck to the right of the Red Wings goal and the Senators' Mark Stone extended his body to reach for it, raising his leg behind him. At the same time, Miller was also leaning in to make a play for the loose puck.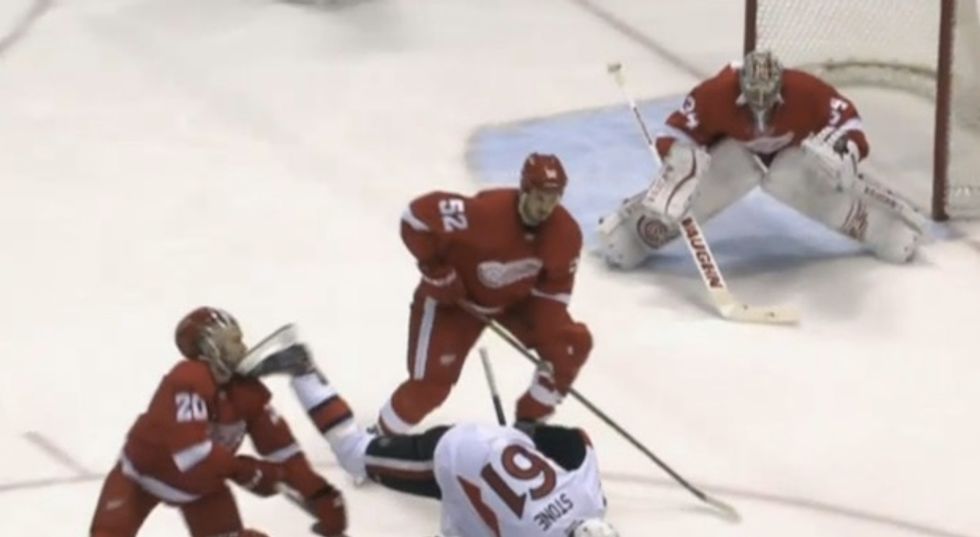 Image source; Detroit Free Press
Stone's skate blade-raked across Miller's eye, cutting open his face: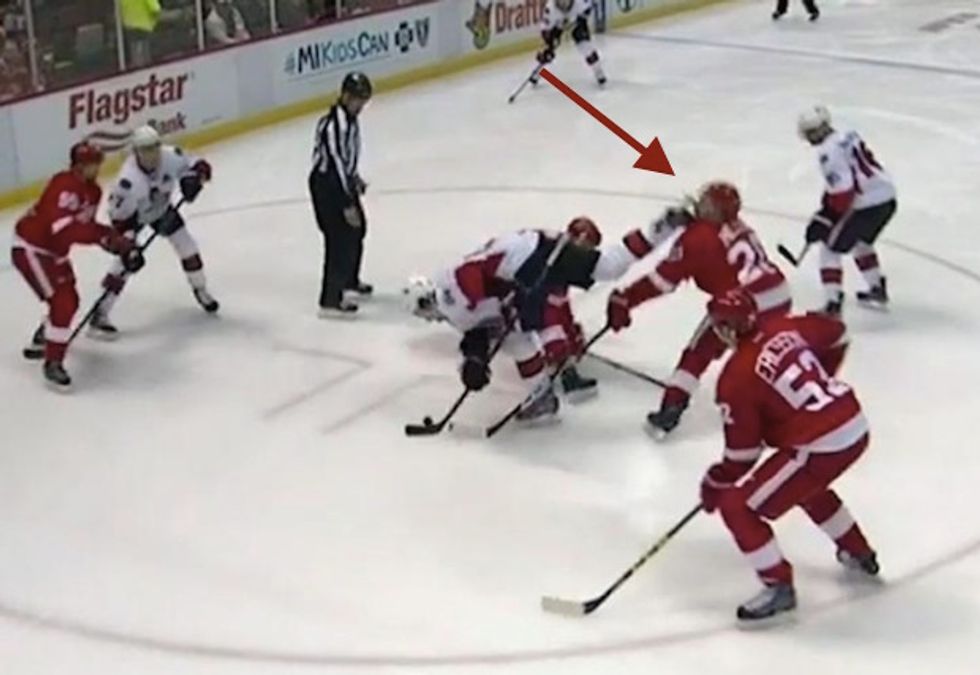 Image source; Detroit Free Press
The hit spun Miller around and almost knocked his helmet off his head. Pressing his left glove to his eye, Miller skated straight to the bench and was taken to the locker room where team doctors sewed up the cuts above and below his eye.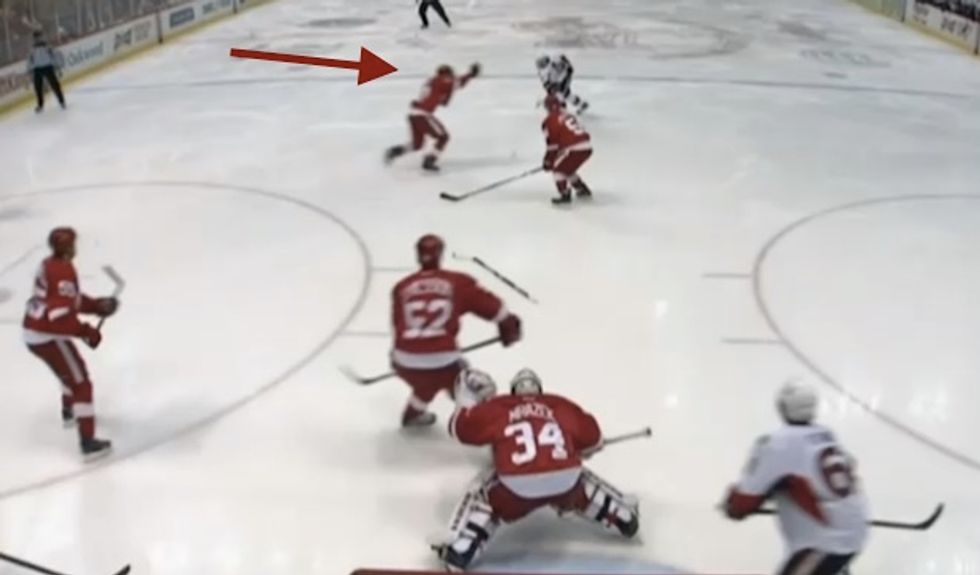 Image source; Detroit Free Press
Shortly after the incident, Red Wings' new media beat writer Bill Roose  posted the good news about Miller's vision:
Beside two deep cuts near his right eye, it appears that Miller has no damage to the eye right now. He continues to be treated by team docs.

— The Wheel Deal (@Bill_Roose) April 1, 2015
See the play:
__
Follow Mike Opelka (@Stuntbrain) on Twitter.