President Barak Obama is tackling international cybercriminals with sanctions under a new executive order issued Wednesday
"Cyberthreats pose one of the most serious economic and national security challenges to the United States, and my administration is pursuing a comprehensive strategy to confront them," Obama said in a statement. "As we have seen in recent months, these threats can emanate from a range of sources and target our critical infrastructure, our companies, and our citizens. This executive order offers a targeted tool for countering the most significant cyberthreats that we face."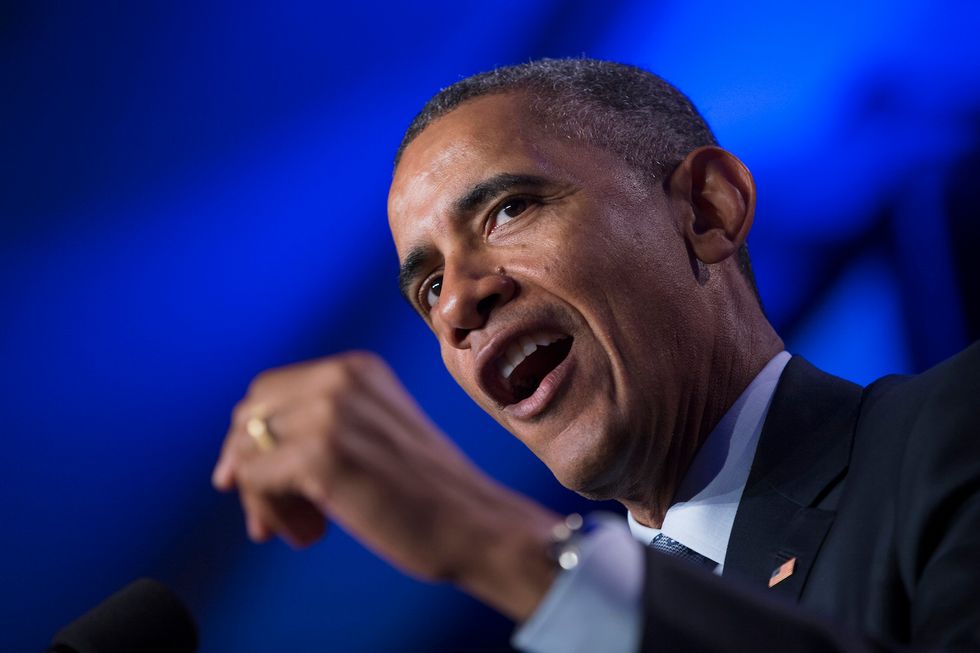 AP Photo/Evan Vucci
The order declares a national emergency with respect to the threat of cyberattacks to U.S. national security, foreign policy, and economy. It specifically authorizes Treasury Secretary Jack Lew, Attorney General Eric Holder and Secretary of State John Kerry to work in coordination to impose sanctions on individuals or entities that carry out cyberattacks that materially harm the United States government or economy, according to the White House.
The sanctions would be carried out by the Treasury Department and include freezing of assets and blocking access to banks. The order specifically talks about "critical infrastructure," that might be targeted by hackers. This would include financial systems, nuclear plants and water treatment facilities, according to administration officials.
"We are not announcing any designations," White House cybersecurity coordinator Michael Daniel told reporters. "This is a framework so we are ready for a response to the most serious and malicious actors."
The order targets cyberactivity that disrupts the availability of computer networks; causes a significant misappropriation of funds or economic resources; or reveals trade secrets, personal identifiers, or financial information for commercial or competitive advantage or financial gain.
Cybersecurity has gotten significant attention in recent months, with customer data breaches on Home Depot and Target and the Sony hacking, for which the U.S. has blamed the North Korean government. Earlier this year, the Twitter account for U.S. Central Command was apparently hacked by pro-jihadist sympathizers.
Asked specifically about China, Daniel said the focus will not be on a single country, but rather a "wide swath" of countries where "companies hire hackers to steal intellectual property." He stressed that the sanctions would be on the companies as well as the individual hackers.