It might not seem like a 28-pound fish should be setting any records, but it is among other reported freshwater drum in Michigan.
The state Department of Natural Resources announced Tuesday that Mark Leep of Middleville, Michigan, caught a 28.61-pound freshwater drum that measured 34.02 inches in January while spearing on Gun Lake. The previous record holder in the state was 26 pounds.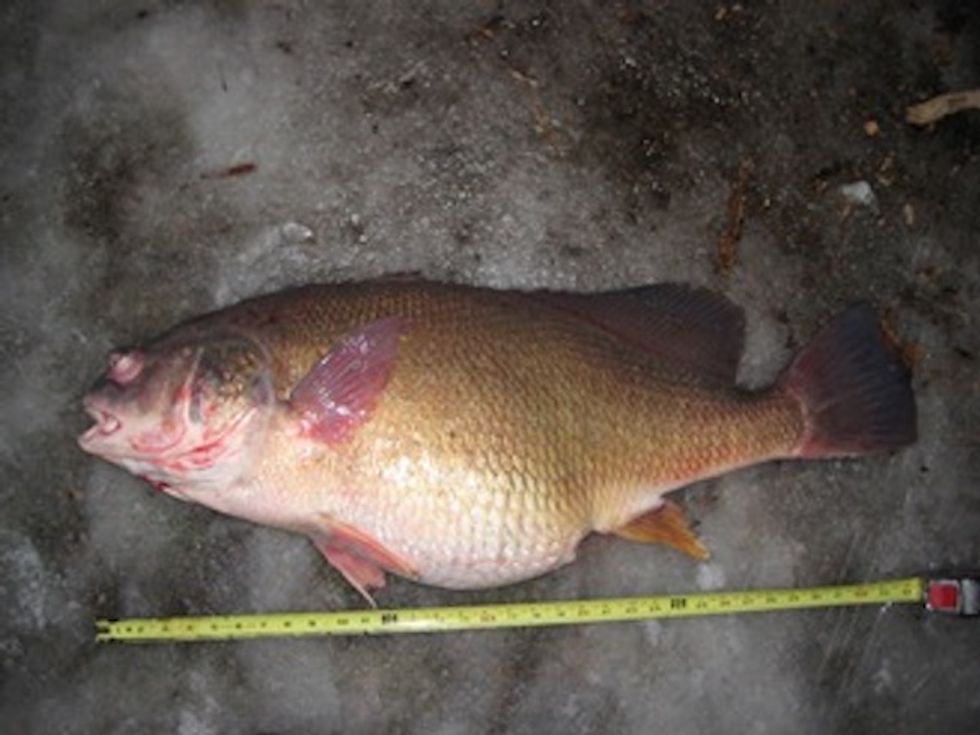 The new record-setting freshwater drum in Michigan. (Image source: DNR)
"In Michigan, freshwater drum typically inhabit the Great Lakes or their tributaries. Based on the size of this fish, it found its way to Gun Lake several years ago, perhaps through illegal stocking, as there are limited connections to a large river system," the DNR stated. "Anglers are reminded that transferring fish from one water body to another is prohibited without an approved permit, because such transfers can disrupt the fish community in the receiving water through predation, competition with native species or introduction of new disease-causing organisms."
According to the University of Michigan, the average weight for a freshwater drum ranges from about 1 pound to 8 pounds. In Missouri, one got up to 40 pounds.
(H/T: WZZM-TV)