A new map published by Facebook Wednesday used the social media giant's data to illustrate each region's favorite MLB team.
"As we approach opening day, the Facebook data team is releasing several maps detailing Major League Baseball fandom across the US," Facebook said in a post on their sports page.
The color-coded map displays Facebook fans of MLB teams by county based on which team garnered the most likes on their page.
According to the map, the Yankees are the most-liked team by county overall with a plurality of fans in at least one county in 24 states. On the opposite end of the spectrum, not one county had a plurality of fans who like the New York Mets, Oakland Athletics or Toronto Blue Jays.
View the Map: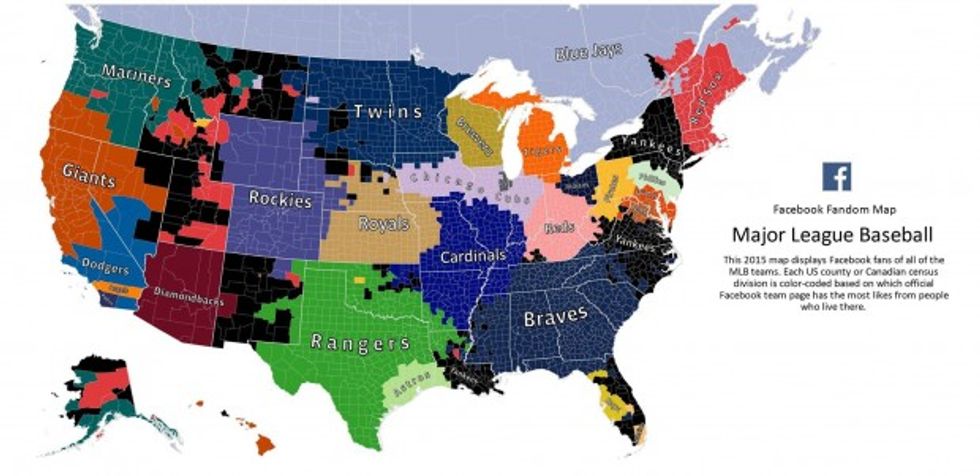 Image source: Facebook
—
Follow Oliver Darcy (@oliverdarcy) on Twitter