Scientists have a theory that could explain why ghostly apparitions seem to happen so often in old buildings, it being the possible presence of toxic mold.
Older buildings are prime habitats for mold growth, the researchers at Clarkson University in New York said. Some molds have resulted in "severe psychosis" in humans, the university's news release stated.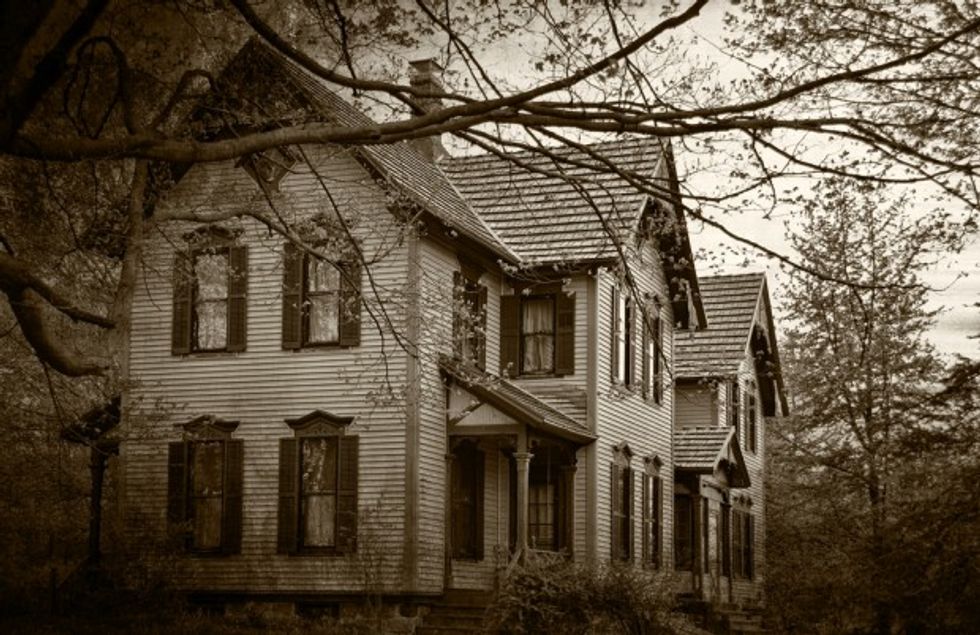 Photo credit: Shutterstock
Taking these two concepts, the researchers are testing the air quality in older buildings that have had reported hauntings to see if there could be a link.
"Hauntings are very widely reported phenomena that are not well-researched," Shane Rogers, an associate professor of civil and environmental engineering, said in a statement. "They are often reported in older-built structures that may also suffer poor air quality. Similarly, some people have reported depression, anxiety and other effects from exposure to biological pollutants in indoor air. We are trying to determine whether some reported hauntings may be linked to specific pollutants found in indoor air."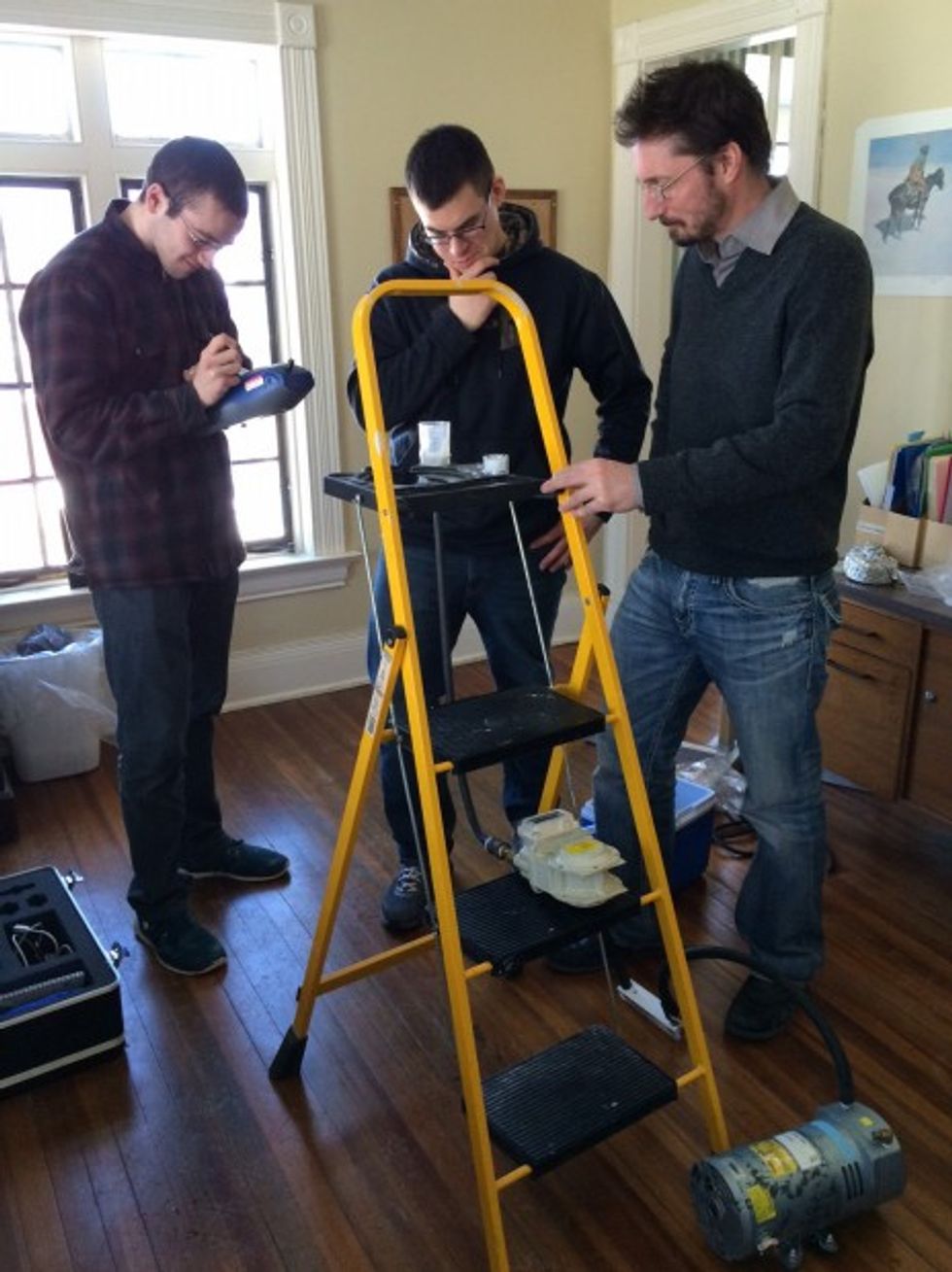 Professor Shane Rogers and undergraduate students Thomas O'Rourke '16 and Daniel Schwab '15 test the air quality in a building. The researchers are testing to see whether the presence of toxic mold could be the cause of ghostly sightings. (Photo credit: Clarkson University)
One of the buildings sampled was the Remington Museum in Ogdensburg, New York. Museum curator Laura Foster told the Watertown Daily Times that while she doesn't believe the museum is haunted herself, she has heard stories:
She said the most famous ghost story involving the Remington stems from the myth related to Madame America Vespucci, who lived for 18 years in the Parish Mansion with George Parish, one of the early founders of Ogdensburg. She reportedly was scorned by the ladies of Ogdensburg and admired by the gents, and Ms. Foster said some believe that her spirit still haunts the museum's floors.

"Since she was scorned here, and died in Paris, I think this story has some holes," Ms. Foster said.
The researchers also hope that their study could expand knowledge on the effect toxic mold or other air pollutants can have on the mind, which the news release says is not well established.
In the mid-1990s, the Chicago Tribune reported a study linking old books, which could be harboring spores, to "fungal hallucinogens." In 2005, researchers published a clinical review of 50 cases of toxic mold inhalation and reported one case where the patient "exhibited mold-induced psychosis best described as toxic agoraphobia."
Rogers said he hopes his team's research, which is being conducted throughout this spring and summer, will "provide some real clues as to what may lead to some of these phenomena and possibly help people in the process."
(H/T: Daily Mail)
—
Front page image via Shutterstock.