Peeps: The ubiquitous springtime marshmallow treat.
The fluffy chicks and bunnies are the most popular non-chocolate Easter candy, and enough are made every year to circle the Earth twice. But how do Peeps stack up against a little more firepower?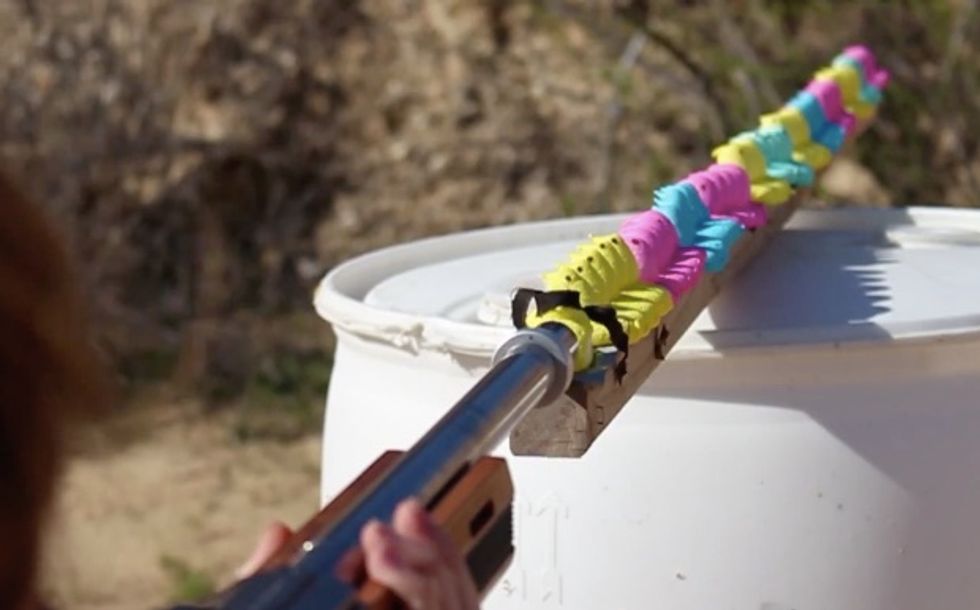 Image source: YouTube
Last year, sharpshooter Kirsten Joy Weiss — who is no Peeps lover — tested how many it would take to stop a bullet. She lined up 50 on a board and fired a .22-caliber rifle from downrange. The verdict? Just three and a half Peeps to stop the bullet.
This year, Weiss is back with another test of Peeps' protective abilities: She was asked to repeat the challenge by shooting them again — at point-blank range.
She lined a crowd of Peeps up again — blindfolding the first in line out of kindness — and fired point-blank.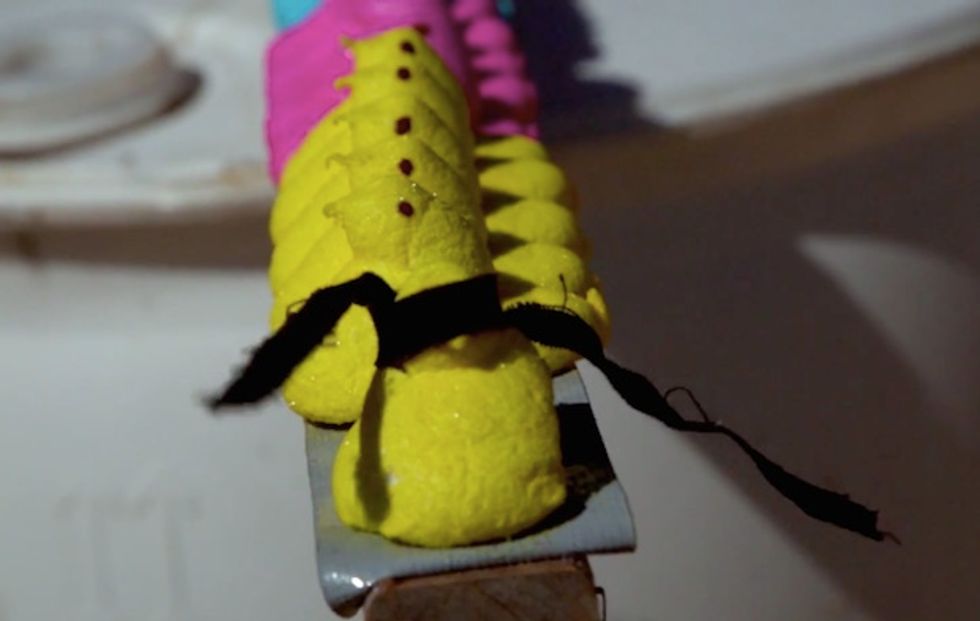 Image source: YouTube
How many do you think it took to stop the shot this time? Watch the action and find out:
—
Follow Mike Opelka (@Stuntbrain) on Twitter