It seemed like something out of an action movie: a brazen crime, quickly thwarted by an armed city employee who just happened to be on the scene.
"Oh my god, I've never seen nothing like this," one witness said. "I'm just shaking right now."
The whole thing took place at a car wash in Smyrna, Georgia, on Friday when a van pulled up next to a car and a teenager dashed from the van to the car, KPRC-TV reported.
The car's owner, who had been vacuuming the vehicle, was stuck on the hood as the teen gunned it.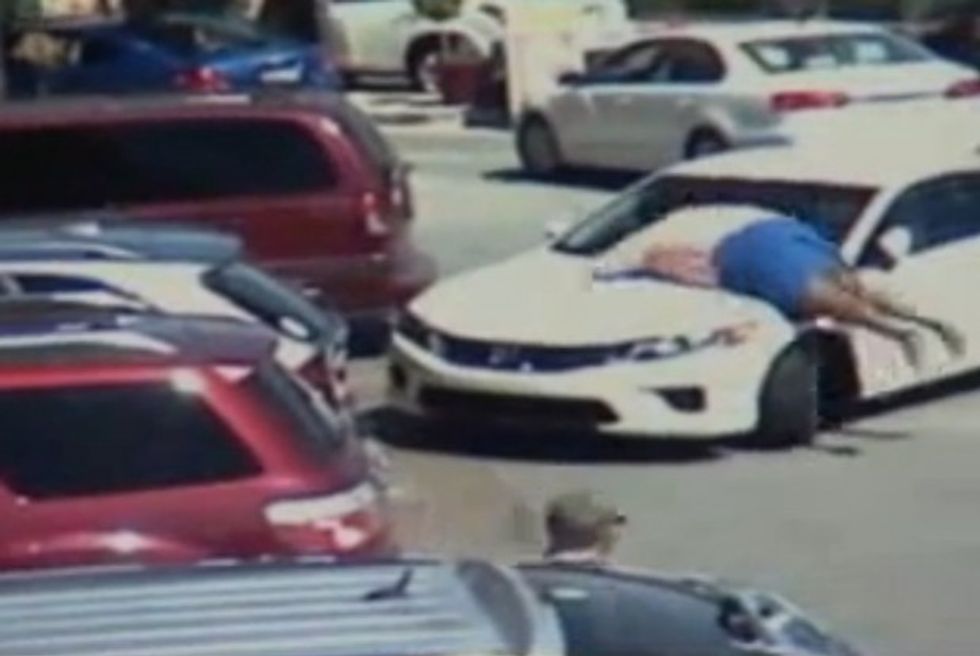 Image via KPRC-TV
Witnesses told KPRC that the woman started screaming, and surveillance cameras captured the carjacking as it unfolded.
Cameras also captured the moment a quick-thinking city employee realized something was going wrong and starting chasing down the car — and firing his gun.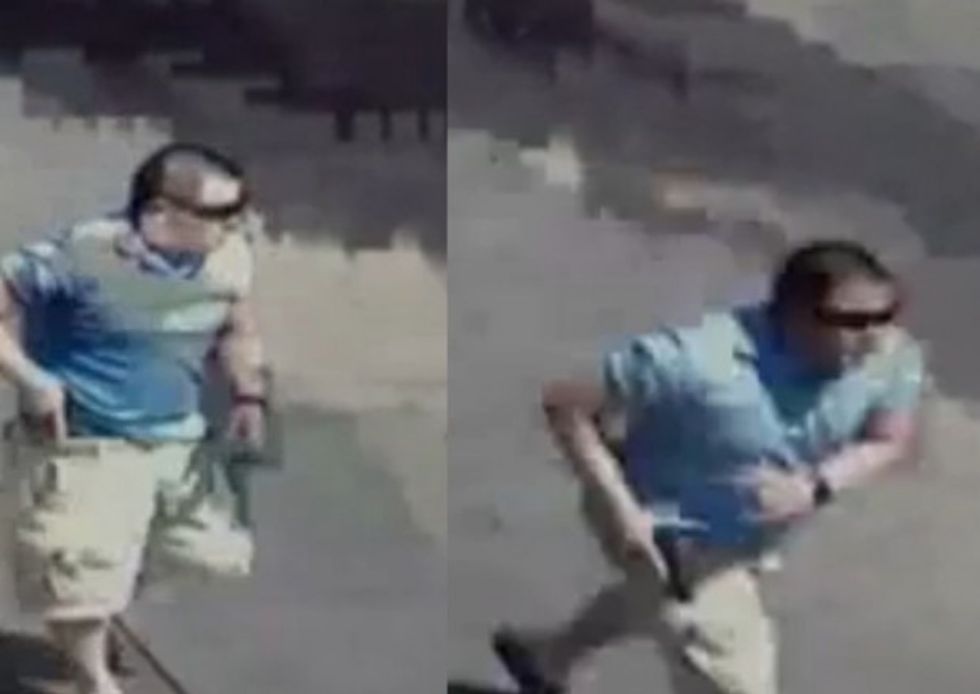 Images via KPRC-TV
The man shot the teenager in the shoulder, stopping the carjacking in its tracks, KPRC reported.
"I'm glad that man was here with the gun," a witness told KPRC, saying the woman could have been "seriously injured" otherwise.
Three other suspects, who police believe may also be teenagers, fled in the minivan.
Watch KPRC's report below:
An attempted carjacking in Georgia didn't go as planned Friday when a woman driver decided to fight back and a Good Samaritan nearby pulled out a gun. See more on #KPRC2 News at 10 p.m.MORE ---> http://bit.ly/1Izpzw8

Posted by KPRC2 on Saturday, 4 April 2015
—
Follow Zach Noble (@thezachnoble) on Twitter