As soon as Jason Wagler heard it, his instinct was to take cover.
The "it" was a gunshot at the Cathedral of the Blessed Sacrament in Altoona, Pennsylvania, on Saturday. See, according to WTAE-TV, a man was standing up during an Easter vigil service when a gun in his pocket went off, the bullet grazing his hand and smoke filling the area. The Altoona Mirror reported officer Christy Heck said the safety was "apparently not engaged."
It should be noted that not all guns have "safeties," but the officer seemed to be under the impression that the firearm in this case did have one.
While that alone is enough of a lesson in gun safety, what Wagler said he captured with his camera after isn't much better.
"I noticed the gun was handed to another gentleman. He immediately concealed it in a white program, so I took pictures of the gun inside this program," Wagler told WTAE.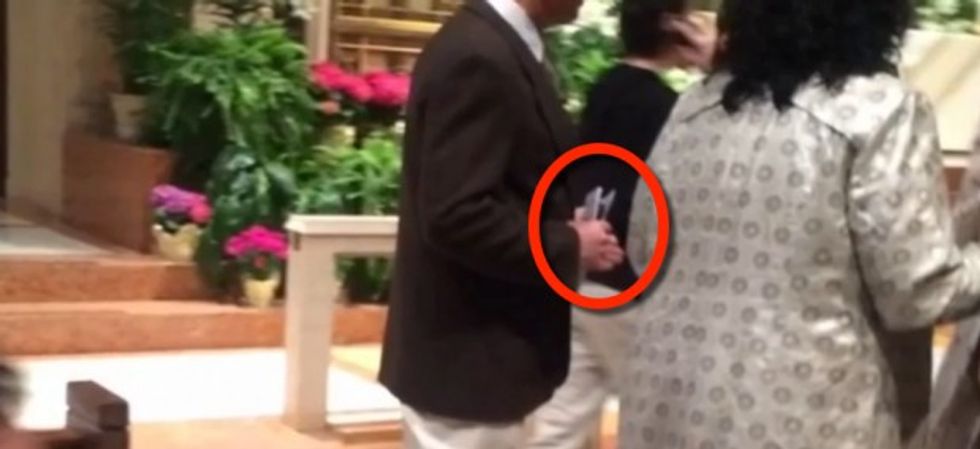 (Source: WTAE-TV video screen shot)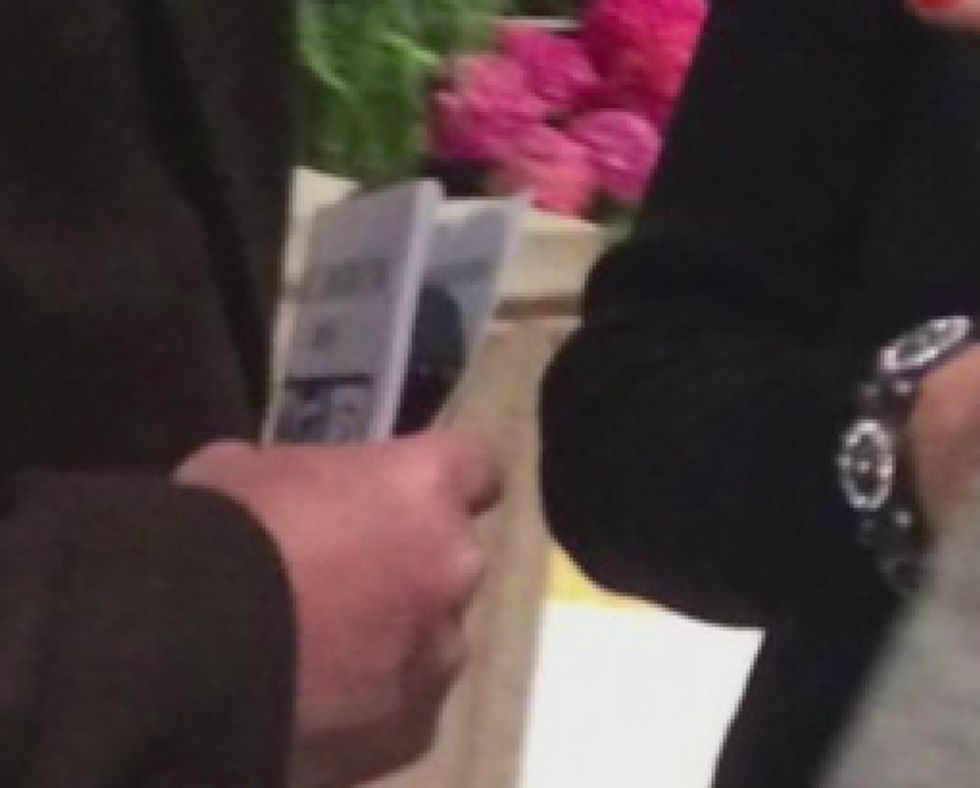 (Source: WTAE-TV video screen shot)
The butt of the gun appears to be showing through. And while keeping a concealed weapon concealed is generally a good idea, hiding a firearm that just went off by shielding it in a church program instead of safely securing seems debatable.
The Mirror said that the man was legally licensed to be carrying the gun, and WTAE added no charges have been filed.