The A&E show "Hoarders" reveals how some people take keeping everything in their homes to an extreme. A 100-year-old home in San Francisco was apparently "worse than the TV show," so much so that authorities recovered the body of a mummified woman over the weekend.
"It's mummified, lightweight, wrapped in a blanket," a firefighters said after the body was taken from the Richmond District home Saturday, the San Francisco Chronicle reported.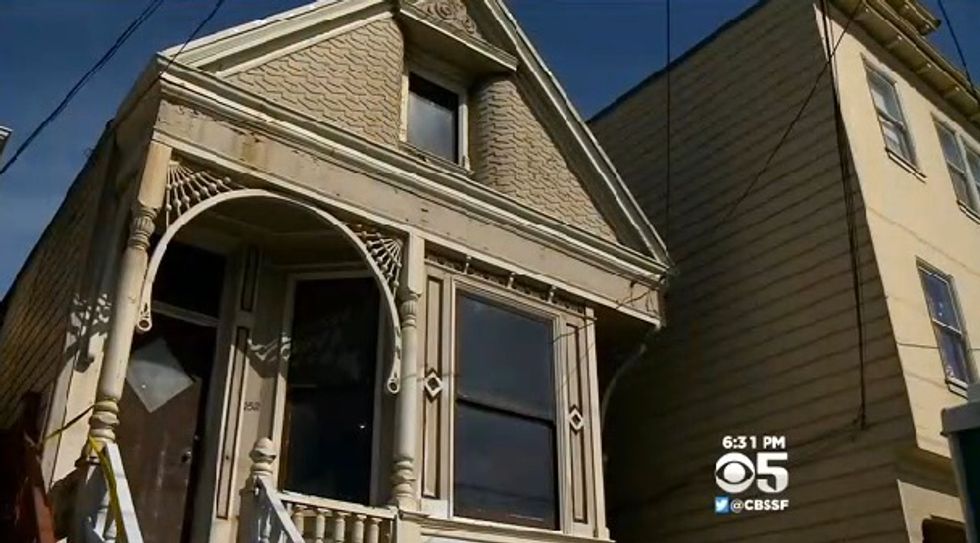 Image source: KPIX-TV
According to the newspaper, the authorities first visited the home, which it notes is owned by Anna and Archibald Ragin, Tuesday. The Chronicle was told by a neighbor that Anna Ragin lived in the home with her daughter Carolyn and that the mother had not been seen for years.
"It was 'Hoarders 101,' or even worse than the TV show," a neighbor told the newspaper.
The authorities did not identify who lived in the home at the time, but KPIX-TV reported that police said they believe the body belonged to the 90-year-old woman and she is thought to have died five years ago.
The authorities were first contacted by a tax consultant who was told about the body by the 65-year-old daughter.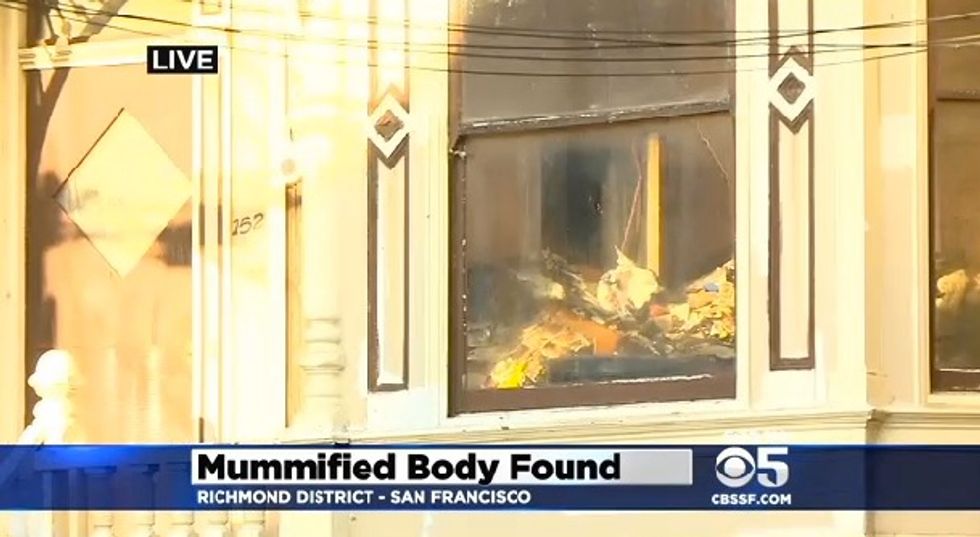 Image source: KPIX-TV
In addition to the body, a neighbor only identified as Michael told the Chronicle a police officer said they found "rats, black widow spiders, 300 bottles of urine and mold on the walls."
A professional cleaning service was called in to help.
"I'm kind of sad," neighbor Lucy Tai told KPIX. "I'm kind of afraid to, I'm afraid."
"I say 'hello,' and she would just turn away her face and don't want to make friend," Tai added of the daughter.
Watch the news station's report: