Ryan Mauro of the Clarion Project claims his organization has uncovered evidence that former President George W. Bush was scheduled to meet with "Islamists linked to the Muslim Brotherhood" on 9/11. Because of the devastating attacks of the day, the meetings didn't happen.
But Mauro says the new documents show how "the U.S. Muslim Brotherhood gained access to the highest levels of the Bush Administration and the Republican Party, partly due to the help of Grover Norquist."
Speaking on The Glenn Beck Program Monday, Mauro said Bush had two meetings scheduled with a total of 16 people, 14 of whom had "links to this Brotherhood political influence network."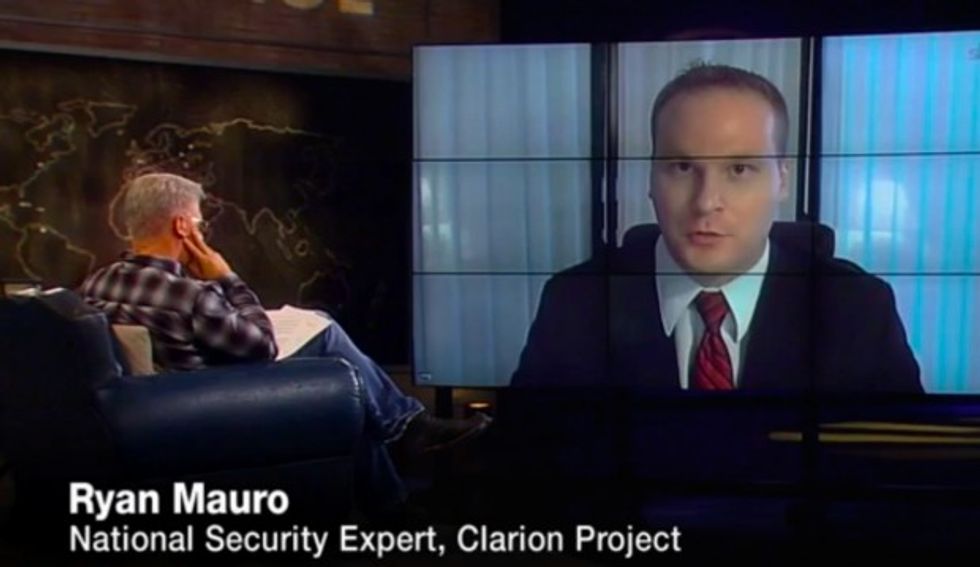 Ryan Mauro of the Clarion Project appears on The Glenn Beck Program April 6, 2015. (Photo: TheBlaze TV)
Mauro said it is certainly possible that White House officials didn't know the beliefs of those they were meeting with, but the meetings "tell a shocking story of an Islamist political influence operation that reached the highest levels of the U.S. government."
"It's difficult to know who knows the background of these individuals and who doesn't," Mauro told Beck. "But for me the bottom line is that when you look at these documents, what you see is Karl Rove was supposed to attend this meeting with President Bush with very radical people. ... We've got to figure out for the sake of our national security, how does that happen?"
[mlbvideo content_id=62979183]
The full episode of The Glenn Beck Program, along with many other live-streaming shows and thousands of hours of on-demand content, is available on just about any digital device. Click here to watch every Glenn Beck episode from the past 30 days for just $1!