During a speech in which he said home ownership assets helped pay for his children's college educations, Vice President Joe Biden veered into another topic: his current income.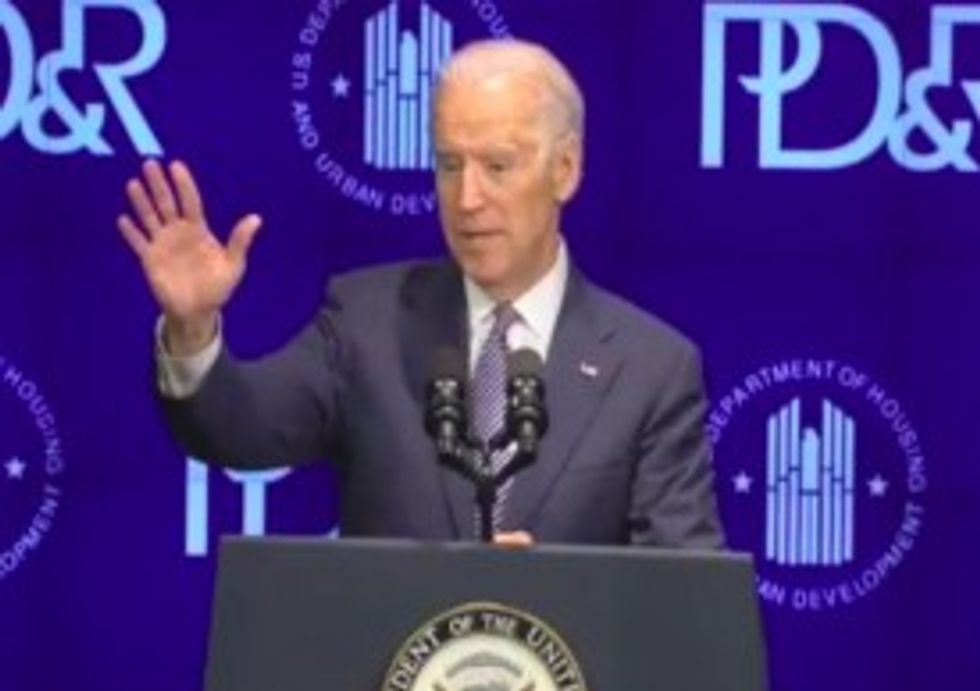 Image source: mrctv.com
"And I make a lot of money now as vice president," Biden told a laughing crowd at the Department of Housing and Urban Development in Washington, D.C., on Tuesday. "I make a lot of money."
If there was any doubt, Biden said President Obama poked fun at him during a gathering of Obama faithful following the 2009 inauguration. He said Obama thanked everyone for the sacrifices they made, and "he looked at me and said, 'Except for Joe — he's getting a pay raise.'"
Biden makes $233,700 annually as vice president; his U.S. senator salary before taking office with Obama was $169,300.
This wasn't the first time Biden broached the topic. Last June at a White House summit on working families, Biden joked that even though he'd been listed as "the poorest man in Congress," he makes "a lot of money as vice president of the United States. And I do, by the way. I do."
"Sometimes we talk about struggle. My struggle… my God, compared to where I grew up…" he said last year. "I've been really really fortunate."
(H/T: Weasel Zippers)
—
Follow Dave Urbanski (@DaveVUrbanski) on Twitter