SAN BERNARDINO, Calif. (TheBlaze/AP) — A California sheriff has placed 10 deputies on paid administrative leave after news video recorded a violent arrest.
San Bernardino County Sheriff John McMahon announced the action after the arrest of 30-year-old Francis Pusok, who fled by car and then on a stolen horse when deputies tried to serve a search warrant in an identity-theft investigation Thursday.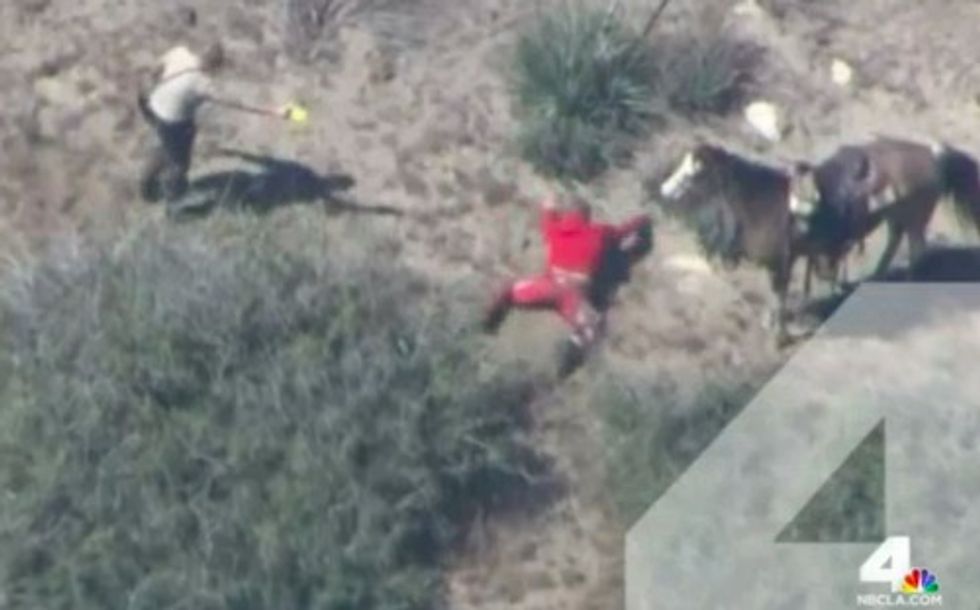 Image source: KNBC-TV
The sheriff said he was "disturbed" by what he saw in the video recorded by a KNBC-TV helicopter crew.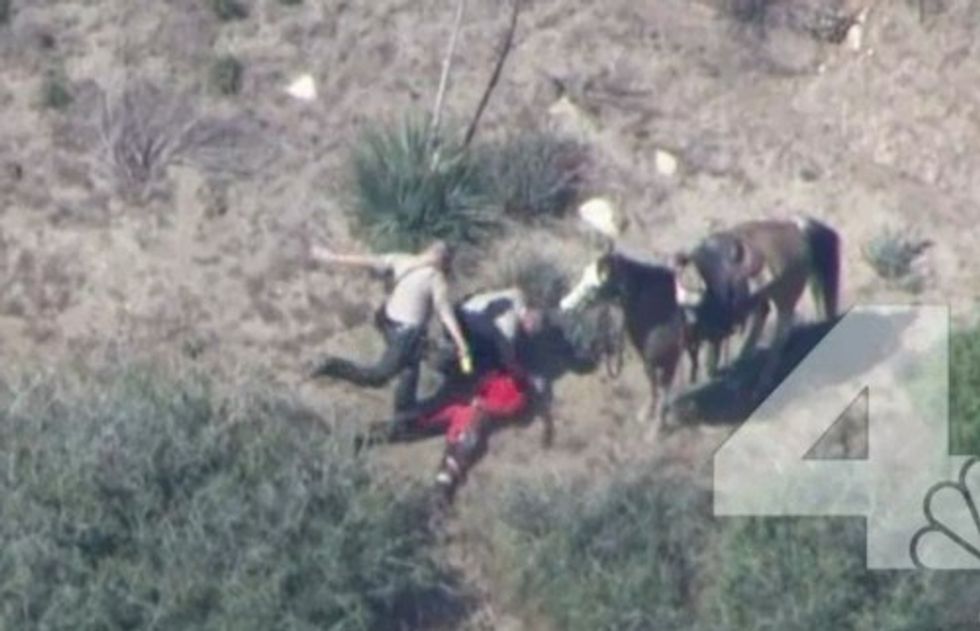 Image source: KNBC-TV
More from KNBC:
In the two minutes after the man was stunned with a Taser, it appeared deputies kicked him 17 times, punched him 37 times and struck him with batons four times. Thirteen blows appeared to be to the head. The horse stood idly nearby.

The man did not appear to move from his position lying on the ground for more than 45 minutes. He did not appear to receive medical attention while deputies stood around him during that time.
McMahon said an internal investigation has begun on the use of force. In addition, two criminal investigations have begun — one into Pusok's actions and the other into the deputies actions.
Pusok's girlfriend, Jolene Bindner, told KNBC she hasn't been able to get answers from sheriffs about his condition or what hospital he's at.
"They have not told me a thing," she said. "How can you be tased and still feel it's necessary to beat him like that? I don't understand."
—
Follow Dave Urbanski (@DaveVUrbanski) on Twitter