Ed Sneddon and Kevin Luebke were chatting as they walked to their cars after a meeting in Alpharetta, Georgia, last week — then someone came up to the businessmen and made three requests.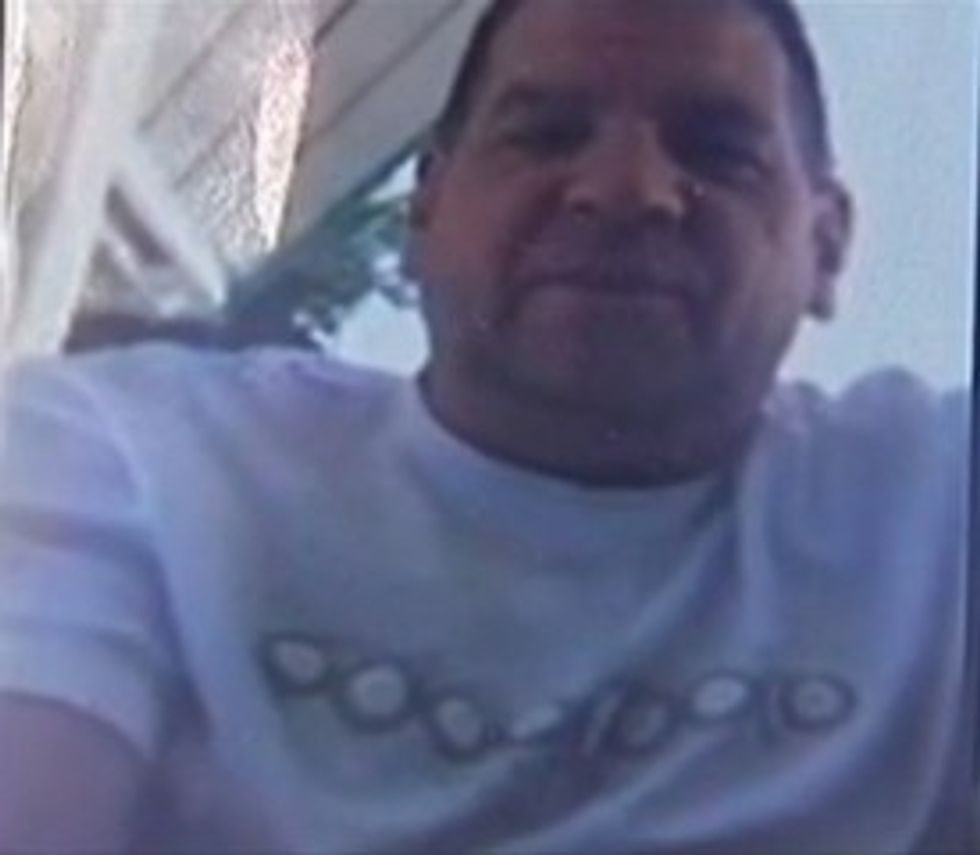 Kevin Luebke after the incident. (Image source: WSB-TV)
"He says to us, 'Would you please give me your keys, your cellphone and some money,'" Luebke told WSB-TV. "He lifts up his shirt and shows us a gun."
Sneddon said his reaction was instantaneous.
"I didn't feel like giving it up to him that day," he told WSB. "Kevin and I are both hockey players and we both decided we could take him."
So Sneddon said he lobbed his car keys to the stranger's feet — but when the would-be carjacker tried to pick them up, Sneddon kicked him. Then the pair tackled the perp.
"Ed was on top of the guy and I was on top of Ed holding the guy down to the asphalt," Luebke told WSB.
Luebke told the station Sneddon had a grip on the gun so it couldn't be fired; police said it turned out to be a BB gun.
The suspect is Jason Lappe, 41, of Atlanta, police said; he's charged with armed robbery as well as weapons and drug charges. He was in the hospital, WSB reported Thursday.
—
Follow Dave Urbanski (@DaveVUrbanski) on Twitter