The video evidence is right there for all to see, captured by police body cameras.
But police and the young man seen in the video tell very different stories.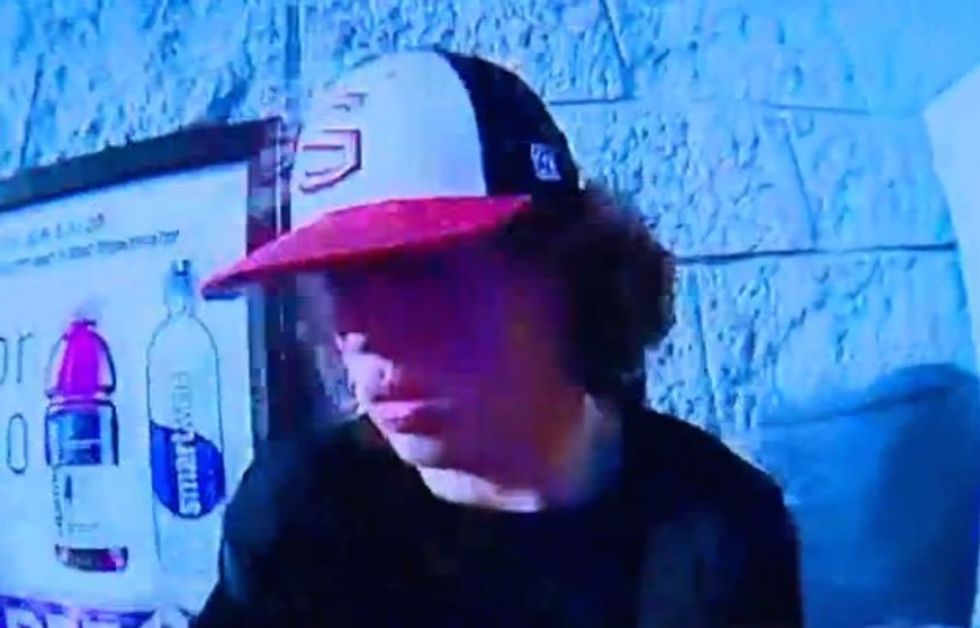 Image via WFAA-TV
High school junior Dylan Waddle, 17, was arrested and spent a night in jail on Monday after police said he interfered with their investigation, WFAA-TV reported.
But Waddle said he wasn't involved nor did he interfere — he said he was just watching his friends get questioned.
The incident happened in a Springtown, Texas, parking lot, where police were investigating a gun deal that turned out to be just teenagers playing with toy guns.
When Waddle came out of the nearby restaurant to watch, officers commanded him to go back inside and when he refused, they arrested him.
"I have nothing against police officers," Waddle said. "It's just this one situation that went way too far, from what I would imagine."
Waddle missed school on Tuesday as he waited to be released from jail, and he now faces charges of interfering with a police investigation, WFAA reported.
"It's almost like he came with the intent to antagonize," said Springtown Police Chief Ed Crowdis.
But Waddle maintained he did nothing wrong, and when a WFAA reporter asked the police chief whether citizens have the right to watch arrests occurring outdoors, Crowdis admitted the officer may have made a "mistake" by ordering Waddle to go inside.
Watch WFAA's report and the body cam video below:
—
Follow Zach Noble (@thezachnoble) on Twitter