Want Bill Clinton to show up? If saying his name three times hasn't worked, try saying, "Women everywhere."
This week, "Saturday Night Live" spoofed Hillary Clinton's planned Sunday announcement that she's running for president — and it showed "Hillary" has a real problem showing a soft, personal side.
"Bill," on the other hand, was quick to appear with his trademark chumminess.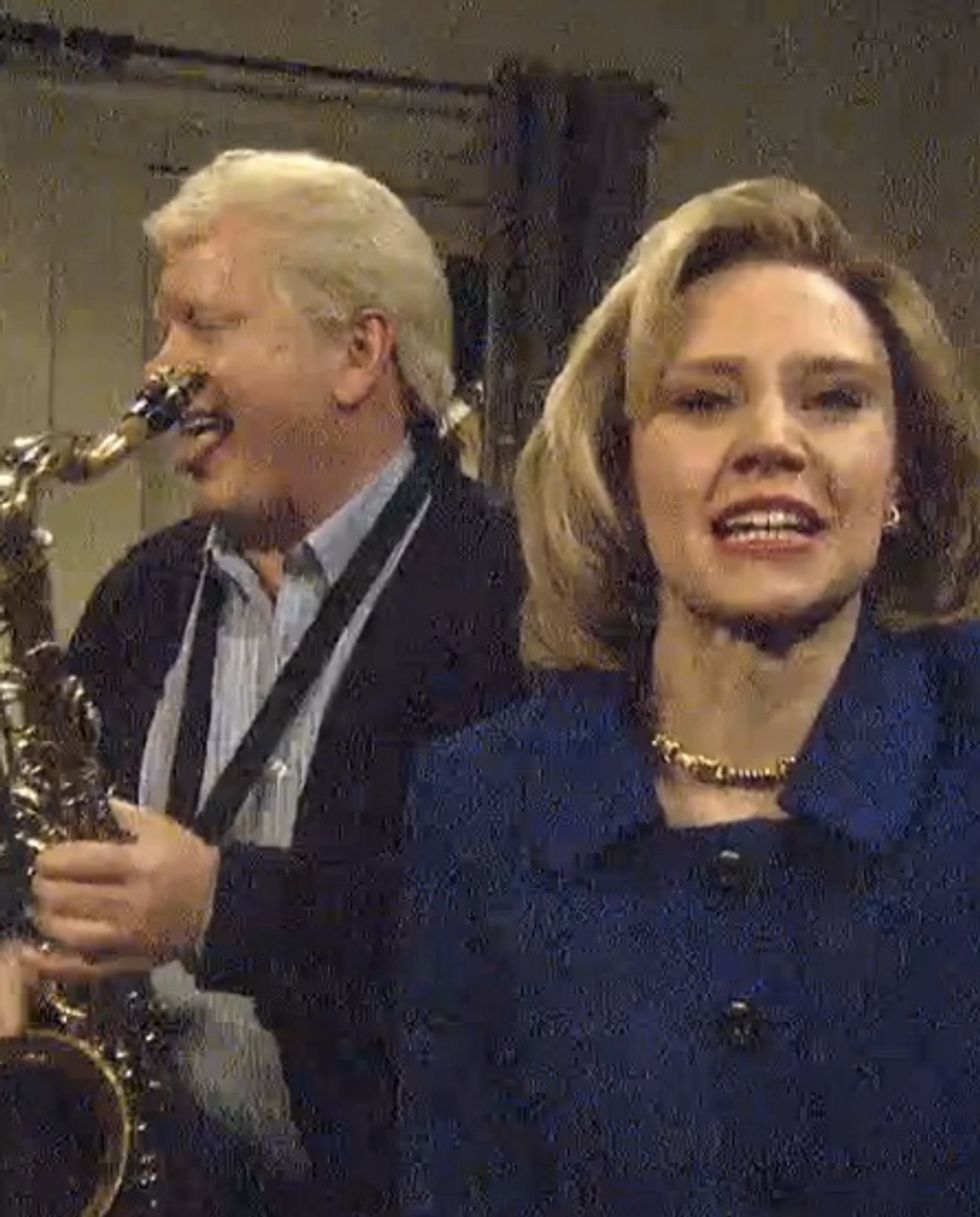 Image via NBC
The former president said his wife would make a great commander in chief
— sounding a lot like the real-life Barack Obama.
Then "Bill" marveled, "Hillary isn't it crazy that phones can take videos now? I mean, if they could have done that in the '90s, I'd be in jail."
"Hillary" closed her message with some ominous-sounding advice: "Buckle up America, the Clintons are back!"
Watch the clip below:
—
Follow Zach Noble (@thezachnoble) on Twitter