Police said the barrage of bullets was fired from a rifle inside an Indianapolis apartment.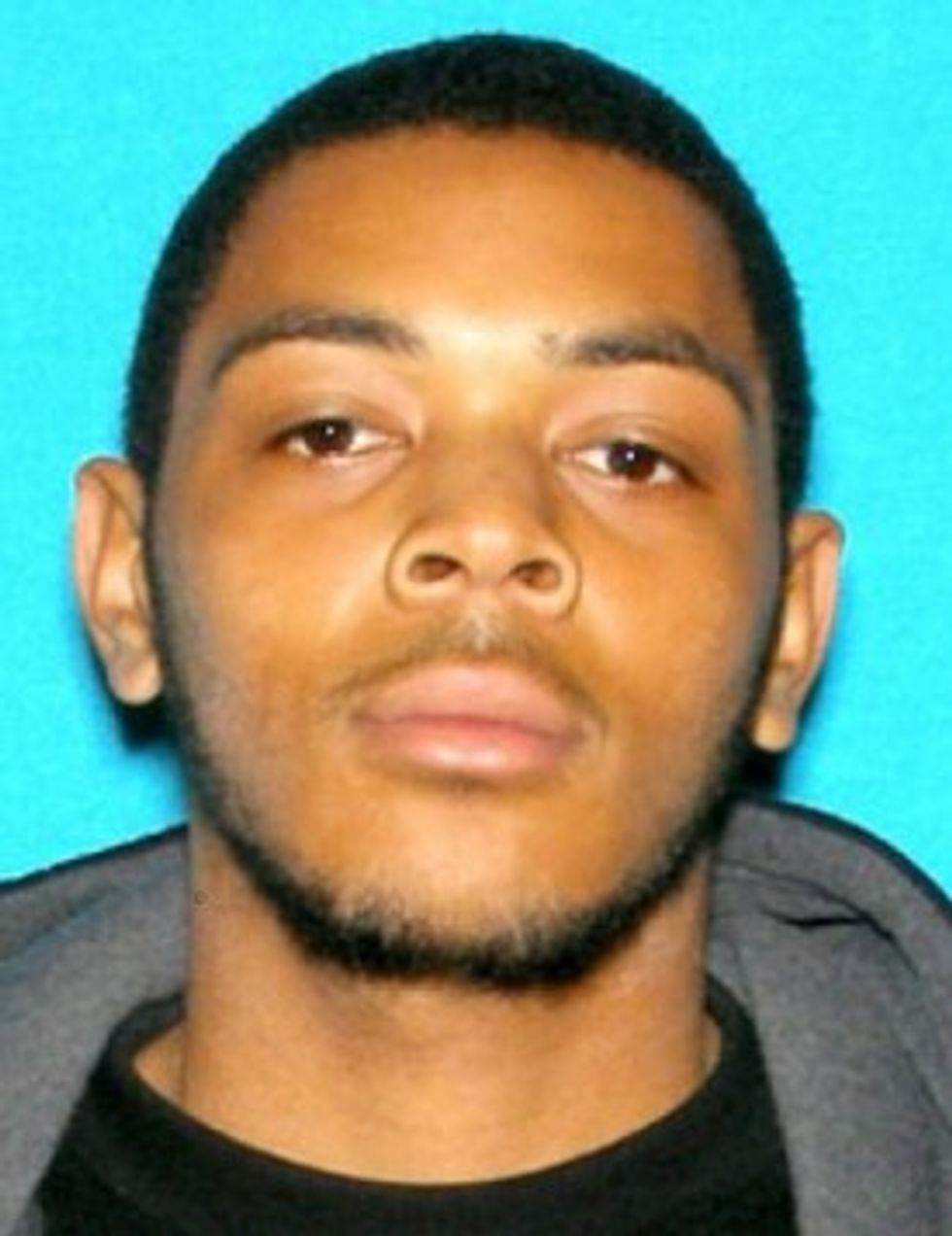 Domonique Stone (Image source: WTHR-TV)
The shots injured three brothers ages 2, 4, and 6, as well as two women, last Sunday.
Police said Domonique Stone is considered armed and dangerous, WTHR-TV reported.
But while authorities can't seem to track down the 24-year-old wanted on several warrants, they did receive a tip that Stone does plan to turn himself in — but not until this week.
Why?
Investigators were told he wanted "to chill this weekend," the station reported.
"That just shows you the mentality of certain individuals within the community that are willing to target women and children recklessly," police Lieutenant Richard Riddle said in an earlier WTHR report.
More from WTHR:
Family members say all three children are in stable condition. The children are all brothers sharing the same father, but different mothers.

"I was devastated and hurt beyond words. This is something I wouldn't wish on nobody's family, on nobody's kids. I don't understand why these people out here killing these children. They got nothing to do with nothing. It's just hurtful, hurtful," said Willie Taylor, a family friend.

Taylor said the four-year-old underwent surgery to have a bullet removed from his neck. He also said the six-year-old had wounds to his arm and leg, while the two-year-old was injured in the arm and kneecaps. The children are being treated at Riley Hospital for Children.
Police told the station they're trying to identify two other suspects who allegedly took part in the shooting. The men entered the apartment without force and fled after the shots were fired. Their getaway car allegedly had been carjacked.
Police also said they believe the women knew the attackers. The boys' father was questioned by police, but no motive has been reported.
This story has been updated.
(H/T: New York Daily News; Inquisitr)
—
Follow Dave Urbanski (@DaveVUrbanski) on Twitter