A Florida man was arrested Saturday and charged with falsely impersonating a law enforcement officer after police say he attempted to pull over two detectives driving an unmarked patrol vehicle.
John Arthur Benedict, 69, was behind the wheel of a Ford Crown Victoria which had similar features to a police car, including a strobe light and "police interceptor markings," authorities said, according to WBBH-TV.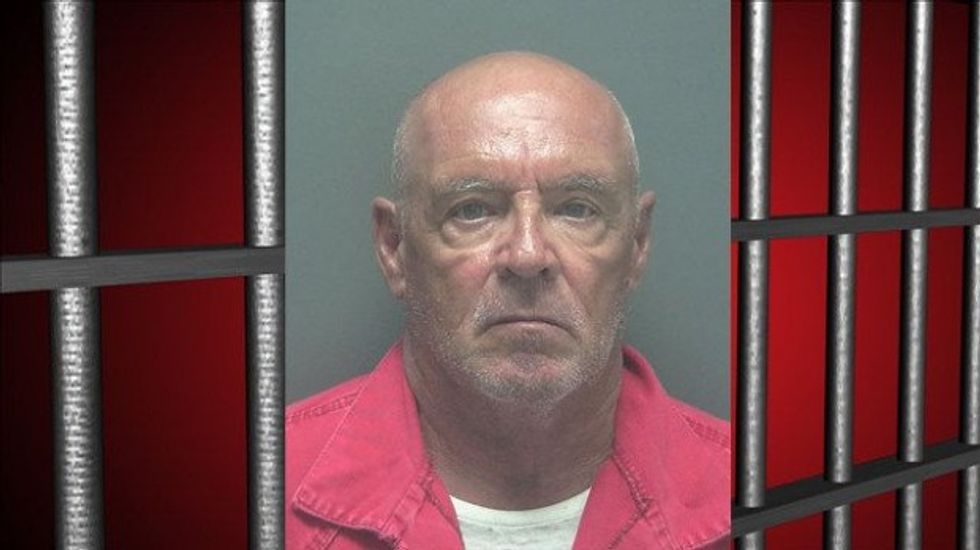 Image source: Lee County Sheriff's Office via WBBH-TV
The 69-year-old was driving when he activated lights while behind two Lee County Sheriff's Office detectives, police said. According to the incident report, the detective driving thought he was being pulled over by an officer and stopped on the side of the road.
Benedict kept driving along the road, the police report said. As it passed the detectives, one noticed something was off before realizing the vehicle was not an official police cruiser, WBBH reported.
The pair of detectives then pursued Benedict, pulled him over and detained him until other law enforcement arrived on the scene.
The man described the act as a "senior moment" in a phone call with WBBH.
Authorities said Benedict's ex-wife told them he had previously impersonated an officer before, WBBH reported. The 69-year-old denied the claim.
A former neighbor, however, told WBBH that he was surprised to learn Benedict was not an officer, saying he was sure the man was based on the way he acted.
"I definitely thought it was real and he might be a cop," the former neighbor said.
(H/T: Gawker)
—
Follow Oliver Darcy (@oliverdarcy) on Twitter