If you go look at the White House on Google Maps these days, you might see an odd character has taken up residence in the south portico.
"Edwards Snow Den" sounds pretty similar to the NSA whistleblower Edward Snowden, doesn't it?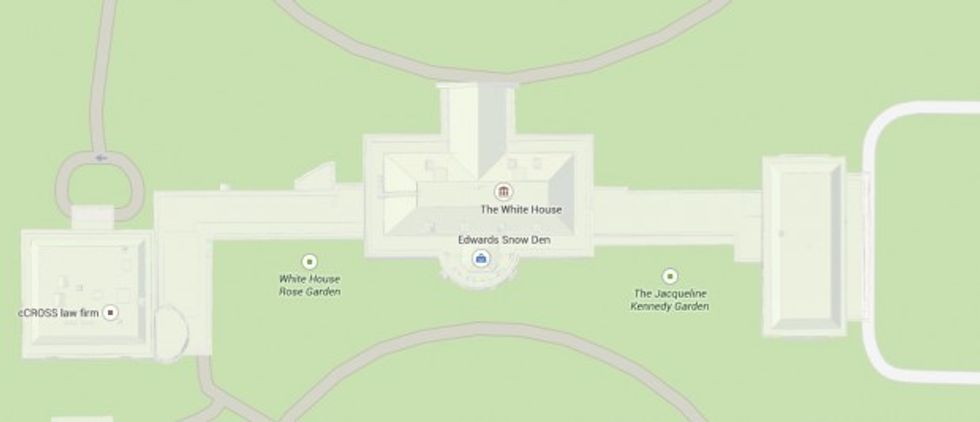 Image source: Google Maps
But alas, the man who leaked highly classified documents revealing the extent of the government's communications surveillance has not made amends with the administration. The real Edward Snowden remains in Russia.
Edwards Snow Den is a snowboard shop. Marketing Land posted this explanation from Google:
Google says that a user gamed its system by altering a verified Google business description after it was live on Google Maps. It said the vast majority of edits are positive in nature but a few bad actors do get through.
Edwards Snow Den isn't the only unusual inhabitant at 1600 Pennsylvania Ave. In the West Wing is "cCross law firm," which Marketing Land described as leading to an "animated, musical page."
You can most likely expect these squatters to disappear soon.
(H/T: Gizmodo)