© 2023 Blaze Media LLC. All rights reserved.
The Shocking Thing a Cruise Operator Told a Father Whose Cop Son Was Killed in Training Accident
"I called her a bad name and hung up."
Timothy Haley was supposed to be looking forward to a cruise vacation to celebrate his 60th birthday next week. Instead, he found himself in mourning this week as he buried his son, a Florida cop killed in a training accident.
Now, his family feel they cannot emotionally take that cruise vacation, but Haley is having to fight the company for a refund.
Oscala Police Department Officer Jared Forsyth was killed in a freak accident April 7. According to Bay News, a fellow officer was unloading his Glock when a bullet ricocheted on a bench and hit Forsyth. He was wearing a bulletproof vest at the time, but the bullet missed the protective barrier. Forsyth died while in surgery at an area hospital.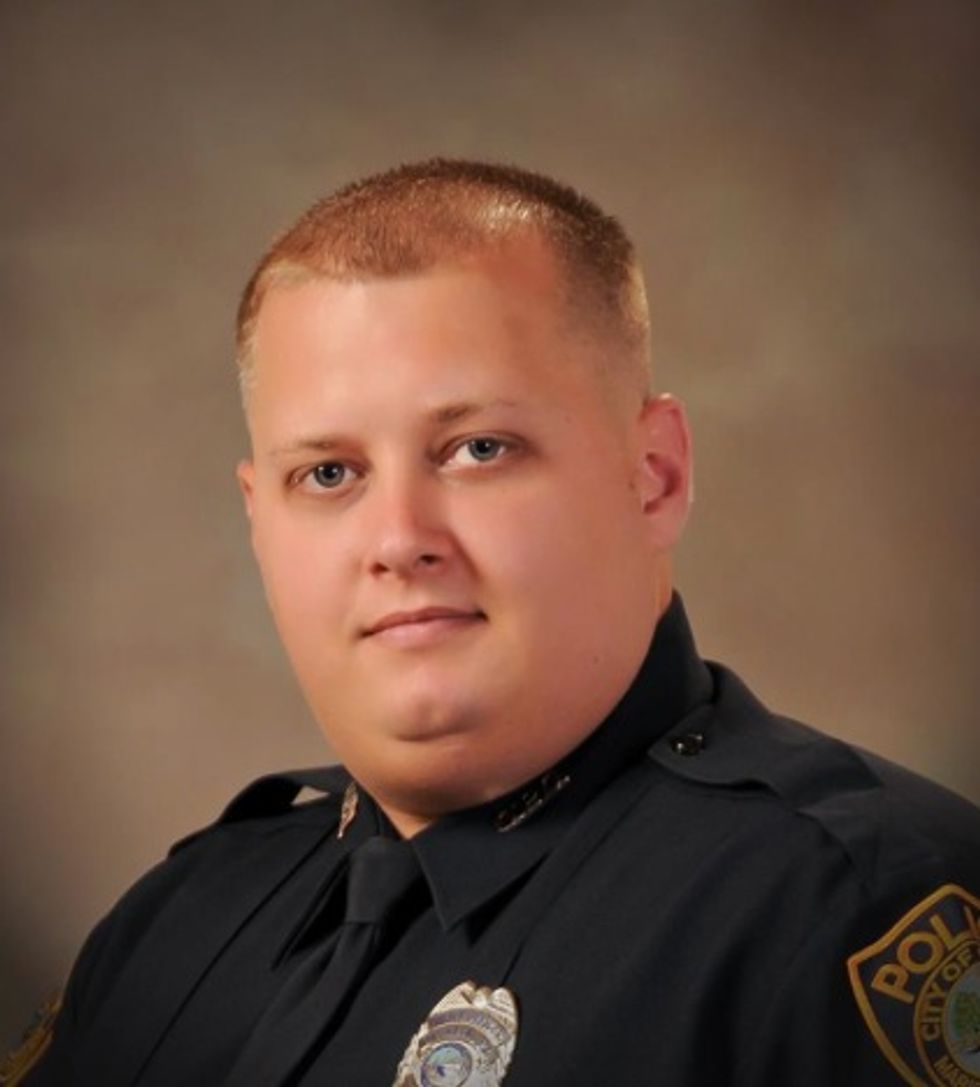 Jared Forsyth was killed in an accident during training earlier this month. (Image source: WKMG-TV)
WKMG-TV reported that Haley, a platinum member of Carnival Cruise Lines, said he tried to have his upcoming trip refunded, but the request was initially refused.
"I needed help, and with something as tragic as this, and all I got back from Carnival was how much of my money could they keep," Haley told WKMG, which noted that it was supposed to be Forsyth's first cruise.
"There's no way to schedule the accidental shooting of this police officer. There's no way you should make a dime off of this," Haley said.
Timothy Haley and his family feel they can no longer take the trip that his son was supposed to join them on to Mexico. But he had a hard time getting a refund from the cruise line. (Image source: WKMG-TV)
Haley said he told an operator to turn on the news as proof he wasn't lying about his son's death or service.
"And when I said that, she said, 'Well, if you want to play the dead son angle...,' and I just lost it," Haley recalled to WKMG. "I called her a bad name and hung up."
Shortly after the news station contacted the cruise line for comment, it was told that a full refund was granted to Haley's family.
"Our most heartfelt thoughts and prayers go out to Mr. Haley and his family during this tragic situation," Carnival told WKMG in a statement.
However, Haley said he will still be charged the insurance fee, which will be more than $1,000. It's something he told WKMG he will continue to fight.
Watch the report:
video platformvideo managementvideo solutionsvideo player
Family, friends and members of the police force gathered for Forsyth's funeral Monday.
"Jared, I'd like to say to you, you are my brother, my friend, and my partner and I love you," Officer Michael Diesso said, according to Bay News this week.
The officer whose gun discharged the fatal bullet is not being named. Bay News reported that he was welcomed to the funeral service by Forsyth's family, but he declined. The news station reported that he is receiving counseling.
This story has been updated to correct an error in the headline.
Want to leave a tip?
We answer to you. Help keep our content free of advertisers and big tech censorship by leaving a tip today.
more stories
Sign up for the Blaze newsletter
By signing up, you agree to our
Privacy Policy
and
Terms of Use
, and agree to receive content that may sometimes include advertisements. You may opt out at any time.