Two Army reservists were arrested Wednesday in San Diego County for allegedly selling guns, ammunition and more to an undercover agent they believed to be part of the Mexican cartel. Some of these items were from a U.S. military armory.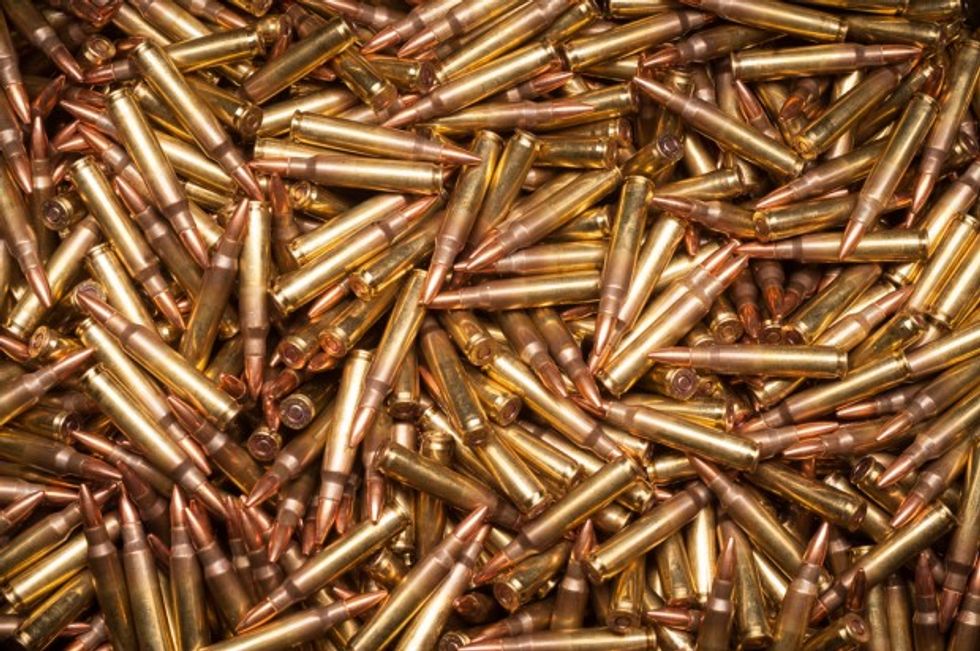 Two Army reservists in California were arrested this week for allegedly selling guns, ammo and body armor to an undercover agent who said it was destined for Mexico. Some of these items were from a U.S. armory. (Photo credit: Shutterstock)
Jaime Casillas and Andrew Reyes were both accused of selling firearms with out a license, and Reyes allegedly purchased and transported firearms across state lines without a federal license, according to court documents posted by the New York Daily News.
An undercover agent with the U.S. Drug Enforcement Agency began interacting with the men who worked at the Army National Guard Armory in La Mesa in August 2014. The document reveals that 1,600 rounds of ammunition were sold for $700. Over several meetings, they also allegedly sold a .40-caliber pistol for $800, an AK-47 for $1,700, several AR-15s and more ammunition and body armor. On several occasions, the agent made it clear that the items would be taken to Mexico.
U-T San Diego reported that during one of the transactions the men wore their military uniforms.
In March, Reyes allegedly offered a .50-caliber rifle for $15,000, but that transaction was not completed, court documents said. The DEA used a search warrant this week to enter the homes of Reyes and Casillas, but the rifle was not found. The newspaper reported that Casillas was arrested in a traffic stop and Reyes was taken into custody from his home.
The document states that Casillas admitted to selling ammo and arms to the undercover agent, but he claimed he was only coordinating the sales for Reyes and didn't profit from them.
Watch KGTV-TV's report about the arrests:
Meredith Davis, the public information officer for the San Diego field office of the Bureau of Alcohol, Firearms and Tobacco, told the news station that the "undercover agent plainly and repeatedly informed both men the firearms and the military equipment were destined for a fictitious drug trafficking organization in Mexico."
The men will appear in court Thursday.
(H/T: Associated Press)
—
Front page image via Shutterstock.
—
This story has been updated to correct the incorrect description of the men as National Guardsmen. The men are reservists who worked at the Army National Guard Armory.