You probably fall into one of two camps: the one that enjoys the sweet relief of a well cracked set of knuckles or the one that can't stand to be near someone as they bend back their fingers one by one, crack by crack.
The sound is one thing, but how about what knuckle cracking looks like on the inside?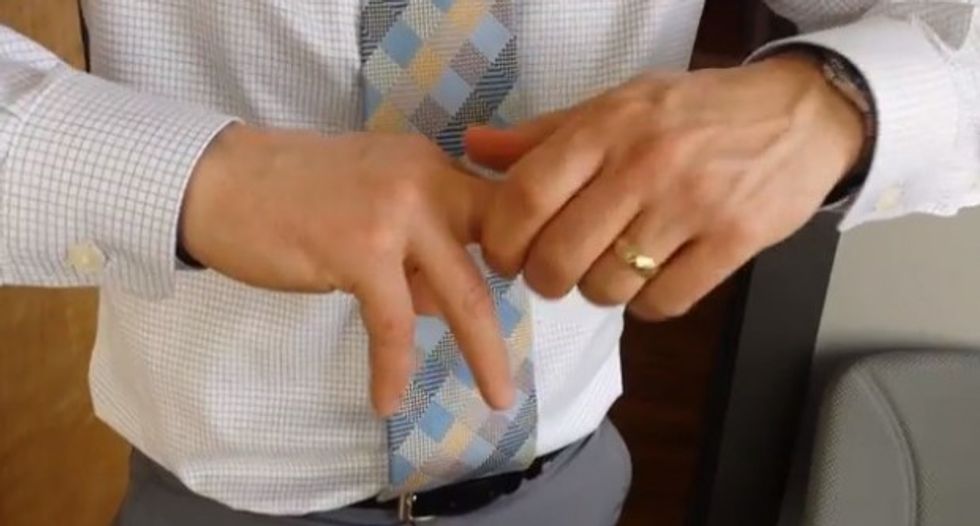 Image source: YouTube
Researchers at the University of Alberta published a new study that settles the debate on what's happening inside your fingers once and for all — and they filmed an MRI of it.
"We call it the 'pull my finger study' — and actually pulled on someone's finger and filmed what happens in the MRI. When you do that, you can actually see very clearly what is happening inside the joints," Greg Kawchuk, a professor in the Faculty of Rehabilitation Medicine and lead author of the study, said in a statement.
Here's a video of the cracking from the outside:
And here's what it looks like in an MRI:
According to the university's news release, the idea for the study was born when chiropractor Jerome Fryer brought Kawchuk a new knuckle-cracking theory. The pair and Kawchuk's university colleagues wanted to put all the various theories out there to rest and went straight to the source, looking inside the joint.
This involved finding someone willing to crack their knuckles on demand. Fryer ended up volunteering for the job because he can pop the knuckle on each of his fingers and can do it over and over again after a "standard recuperation time," the news release stated.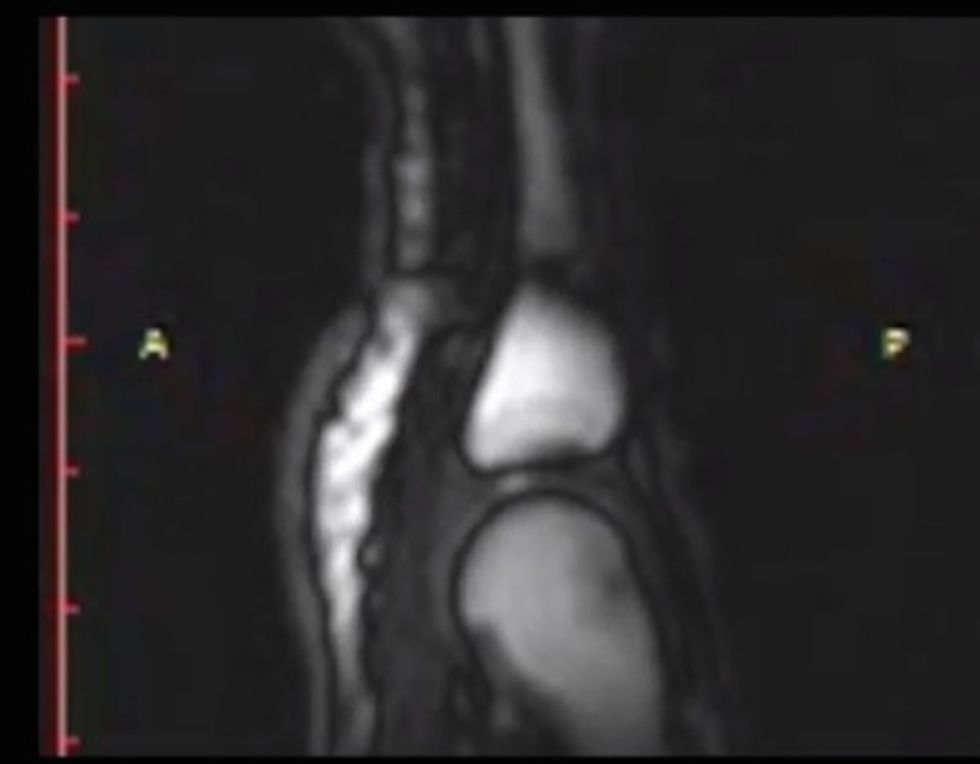 MRI of the joint during a knuckle crack.( Image source: YouTube)
"Fryer is so gifted at it, it was like having the Wayne Gretzky of knuckle cracking on our team," Kawchuk said.
In conducting this research, Kawchuk said the MRI revealed something that hadn't been known before. When Fryer cracked his knuckles, the MRI revealed a flash just before the crack. According to the news release, Kawchuk believes this is water being drawn together.
Here's more details from the abstract of the study published in the journal PLOS One this week:
As traction forces increased, real-time cine magnetic resonance imaging demonstrated rapid cavity inception at the time of joint separation and sound production after which the resulting cavity remained visible. Our results offer direct experimental evidence that joint cracking is associated with cavity inception rather than collapse of a pre-existing bubble. These observations are consistent with tribonucleation, a known process where opposing surfaces resist separation until a critical point where they then separate rapidly creating sustained gas cavities.
Kawchuck believes the research could do more than just show what's happening to the joint from the inside. He said it could provide insight into whether cracking knuckles is good or bad for you and could someday be used to assess overall joint health.
"It may be that we can use this new discovery to see when joint problems begin long before symptoms start, which would give patients and clinicians the possibility of addressing joint problems before they begin," he said.