A man is accused of viciously attacking an elderly truck driver who apparently hit his vehicle in a chaotic road rage incident caught on camera near Baltimore, Maryland.
Tommy Solis, a musician and tattoo artist of Kankakee, Ill., told WTTG-TV that he started recording the altercation on Saturday night when the driver allegedly started punching the elderly man through the window, pulled him out of his car and continued to hit him.
"He was just a poor old man, he was just defenseless, you could see it in his face," Solis recalled.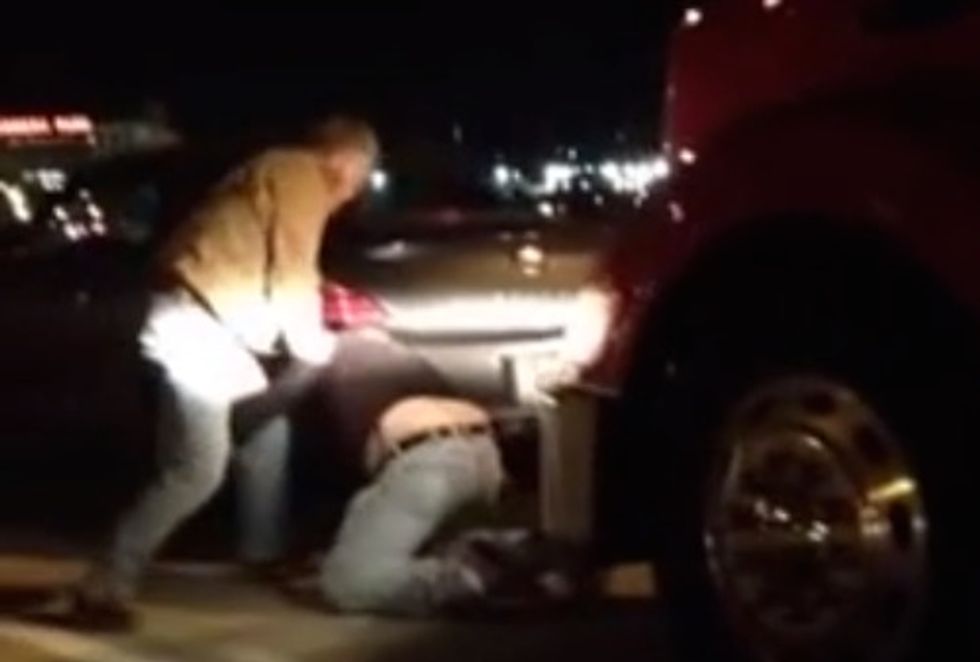 (YouTube)
Solis and one of his friends reportedly pulled over to try to break up the fight and prevent anyone from getting hurt. However, the irate driver seemed inconsolable.
"Look what he did to my car!" the driver is heard screaming on the video.
"Hey! It happens man!" Solis responded. "Are you going to…kick his ass? Call the police."
"I am going to kick his ass!" the driver shot back.
At one point, the still furious driver is seen getting into Solis' friend's face — that's when Solis said his friend knocked the man out with a single punch. But the reported punch is not seen on video, which is titled "Street Justice."
It should also be noted that the moments leading up to the alleged assault were not seen in the video.
"It was more of instinct than anything. We weren't looking for any kind of trouble. We were just trying to keep the guy from getting hurt," Solis said.
Baltimore police are reportedly investigating the incident to determine if any charges will be filed.
More from WLS-TV:
(H/T: Daily Mail)
---